A woman delivered a baby in Massachusetts after going into labor in a Gillette Stadium parking lot following the end of a Taylor Swift concert, fire department officials say.
Foxborough Fire Assistant Chief Thomas Buckley told Fox News Digital that first responders were called to the stadium on Saturday night.
"There was a woman in the parking lot who felt like she was in labor, we went to her area, she was evaluated, transported to the hospital," Buckley said.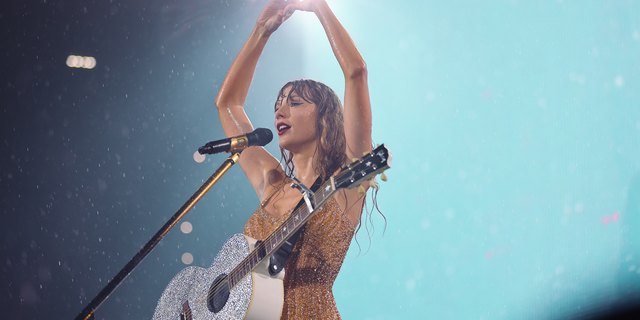 Taylor Swift performs during The Eras Tour at Gillette Stadium on May 20 in Foxborough, Massachusetts. (TAS Rights Management/Getty Images)
"You weren't allowed to get into the parking lots without a [concert] ticket," Buckley noted. "There were clearly pregnant women at this show and they were having as much fun as everybody else."
The Foxborough Fire Department separately told WPRI that the expectant mother called 911 after having contractions around 11:30 p.m. Saturday and that they believe she and the child are both doing fine.
The concert-tracking website Setlist.fm says Swift finished her 45-song set around 11:25 p.m. that evening.
The show, on a wet and rainy day in New England, was one of three that Swift put on over the weekend as part of her ongoing "The Eras Tour."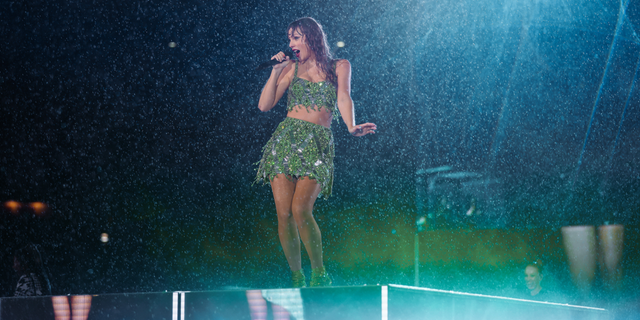 The Foxborough Fire Department reportedly received the call right after the Taylor Swift concert ended on Saturday night. (TAS Rights Management/Getty Images)
The popular concert tour generated headlines a week earlier at Lincoln Financial Field in Philadelphia when a performance was interrupted by a disturbance off-stage.
While performing her hit song "Bad Blood," Swift could be heard yelling at an unknown individual, "She's fine. She wasn't doing anything!"
As the song builds to the chorus, Swift grows more agitated, yelling, "Hey! Stop!"