A federal judge in Washington state is clarifying his ruling on access to the abortion pill that contradicts prior rulings by two other federal courts.
In a separate suit brought by 17 states with Democrat attorneys general, Judge Thomas O. Rice issued a ruling that compels the FDA not to do anything that might affect the availability of the abortion drug mifepristone in the suing states.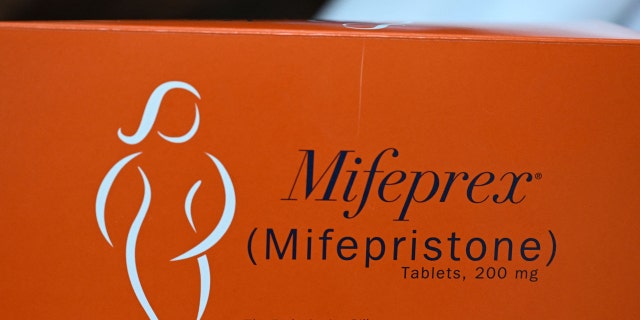 FILE: Mifepristone (Mifeprex), one of the two drugs used in a medication abortion, is displayed at the Women's Reproductive Clinic, which provides legal medication abortion services, in Santa Teresa, New Mexico, on June 15, 2022.  (Robyn Beck/AFP via Getty Images)
Rice said his decision, maintaining full unencumbered access to the drug, remains in effect "irrespective of the Northern District of Texas Court's ruling or the Fifth Circuit's anticipated ruling." That includes access to the drug by mail.
Rice was asked to clarify his position following a federal appeals court ruling late Wednesday that the mifepristone can still be used for now but reduced the period of pregnancy when the drug can be taken and said it could not be dispensed by mail.
FLORIDA LEGISLATURE PASSES SIX-WEEK 'HEARTBEAT BILL' TO LIMIT ABORTION
The decision temporarily narrowed a ruling by a lower court judge in Texas that had completely blocked the FDA's approval of the drug while a lawsuit over it plays out.
The Biden administration said Thursday it would appeal. The Supreme Court will be the next stop for a legal fight over a drug used in the nation's most common abortion method.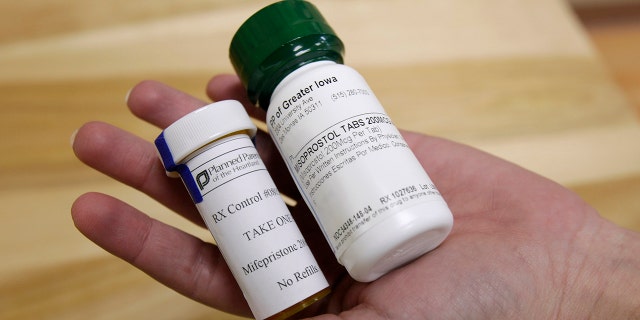 FILE: Bottles of abortion pills mifepristone, left, and misoprostol, right, at a clinic in Des Moines, Iowa.  (AP Photo/Charlie Neibergall)
Mifepristone was approved for use by the Food and Drug Administration more than two decades ago. It has been used by more than 5 million women to terminate their pregnancies and today more than half of women who end a pregnancy rely on the drug, the DOJ said.
Rice's order marks a legal victory for abortion rights advocates, but creates further confusion over how the FDA should enforce mifepristone.
CLICK HERE TO GET THE FOX NEWS APP
Rice's decision will likely be cited by the Justice Department when it files its appeal with the Supreme Court seeking to reverse key parts of the earlier appeals court ruling.
The Associated Press contributed to this report.