A man in Vermont was charged after he allegedly stalked a woman using an Apple AirTag.
The Vermont State Police said that Alan Bjerke, 62, allegedly placed an AirTag behind the license plate of a woman's car.
Officials say that Bjerke placed the AirTag in an attempt to lawfully take possession of the car because of a debt payment.
However, police said that the man didn't have authorization or a warrant to track the woman's location.
NEW YORK POLICE SAY UNLICENSED TEENAGER HIT SCHOOL BUS 'HEAD-ON,' SEVERAL LEFT WITH LIFE-THREATENING INJURIES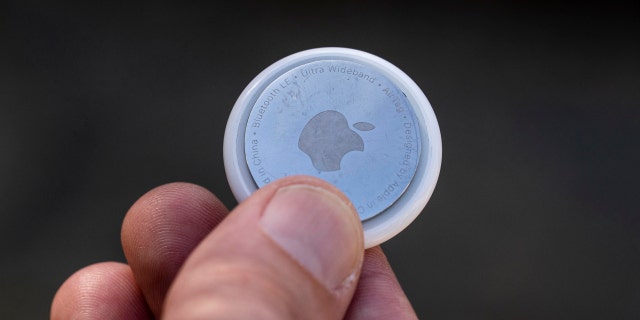 Someone holds an Apple AirTag in San Francisco, March 14, 2022.  (Melina Mara/The Washington Post via Getty Images)
Bjerke was charged with stalking on Tuesday.
TEXAS MAN TOOK BREAK FROM DATE TO KILL FAKE PARKING ATTENDANT OVER $40 SCAM, POLICE SAY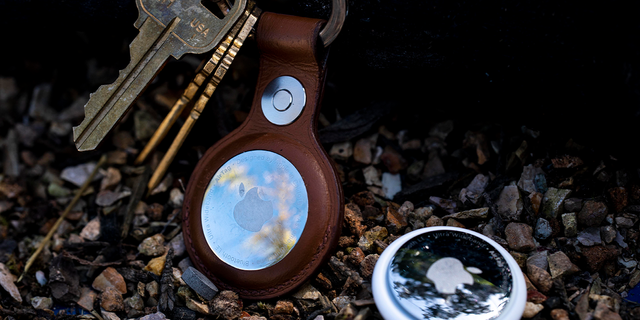 Apple AirTag device on keychain. (Melina Mara/The Washington Post via Getty Images)
According to WCAX, Bjerke previously pleaded no contest to separate charges in 2006 after he allegedly used his cell phone to take a picture of a woman who was partially nude at a tanning salon.
CLICK HERE TO GET THE FOX NEWS APP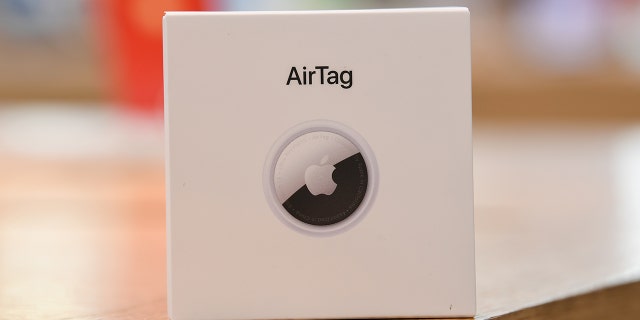 A boxed AirTag on display at the Apple Store George Street on April 30, 2021 in Sydney, Australia. Apple's latest accessory, the AirTag is a small device that helps people keep track of belongings, using Apple's Find My network to locate lost items like keys, wallet, or a bag.  (Photo by James D. Morgan/Getty Images)
He will face a Washington County Superior Court judge in June.