The Vatican envoy who traveled to both Ukraine and Russia on the direction of Pope Francis met with President Biden.
Cardinal Matteo Zuppi, archbishop of Bologna, sat down for two and a half hours with Biden at the White House on Tuesday evening.
Zuppi and Biden discussed "the Holy See's efforts providing humanitarian aid to address the widespread suffering caused by Russia's continuing aggression in Ukraine," according to the Vatican.
RUSSIA ACKNOWLEDGES VATICAN PEACE MISSION AS HOLY SEE TRIES TO 'HELP EASE THE TENSIONS'
VATICAN PEACE ENVOY EN ROUTE TO MOSCOW AFTER ABORTED WAGNER MUTINY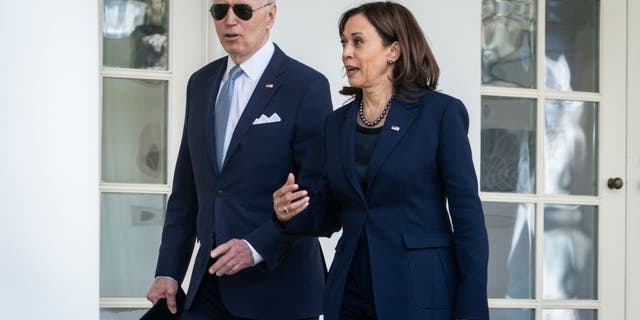 President Biden and Vice President Kamala Harris walk back to the Oval Office after an event in the Rose Garden of the White House. (Drew Angerer/Getty Images)
"We acknowledge the Holy See's sincere desire to promote the peace process," the Russian Foreign Ministry previously said.
"At the same time, no practical steps have been taken by the Vatican side to organize the trip to Moscow."