Valerie Bertinelli is happily celebrating her 63rd birthday overseas.
Bertinelli took to Instagram on Sunday to share a short video of her suitcase with her location tagged at the Amsterdam Airport.
"I am so over the moon grateful on my birthday this year! I have survived the hardest six years of my life and now," she began her caption.
"I'm in Amsterdam (one of my favorite places on earth with sweet special memories) And on Thursday, I get to watch my son open for Metallica! Life is good," Bertinelli concluded.
 
 

 
 
View this post on Instagram
 

 
 
 

 
 

 
 
 

 
 

The actress and her late ex-husband, Eddie Van Halen, share a son, Wolfgang Van Halen, known as "Wolf" by his fans.
EDDIE VAN HALEN'S EX-WIFE VALERIE BERTINELLI PAYS TRIBUTE TO LATE STAR: 'SEE YOU IN OUR NEXT LIFE MY LOVE
Wolf received his first Grammy Award nomination in April 2022, but didn't take the gold statuette home. The award went to Foo Fighters for "Waiting on a War," but the 31-year-old musician was still "pretty damn grateful."
Bertinelli has had her fair share of hardship over the past several years.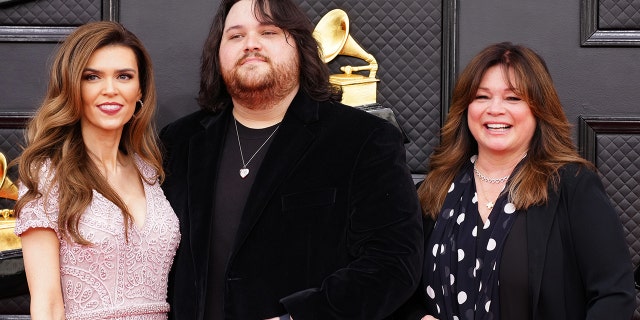 Andraia Allsop, Wolfgang Van Halen, and Valerie Bertinelli at the Grammys in 2022. (Photo by Jeff Kravitz/FilmMagic)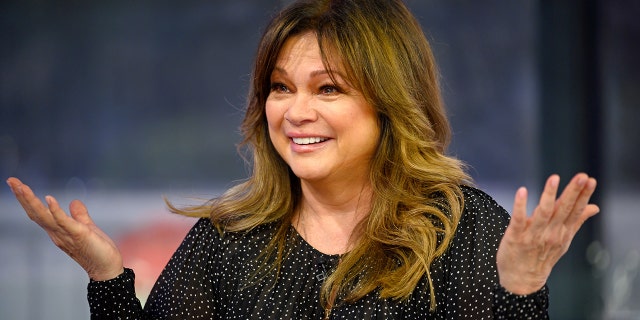 Valerie Bertinelli celebrated her 63rd birthday in Amsterdam. (Nathan Congleton/NBC)
Her legendary rocker ex-husband died in 2020 at age 65 from cancer. The couple wed in 1981 and split in 2007.
She also went through a "wicked" divorce from her second husband, Tom Vitale, in November.
After her 11-year marriage to the financial planner came to an end, Bertinelli took to social media to celebrate.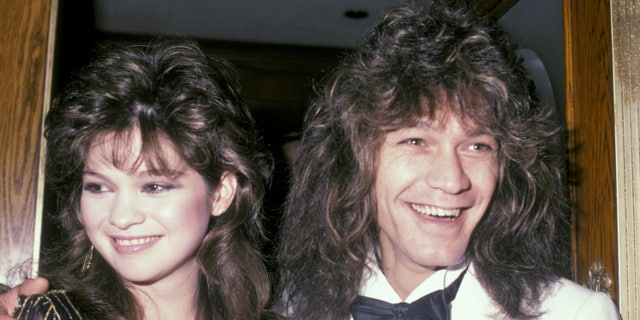 Valerie Bertinelli and Eddie Van Halen wed in 1981. They split in 2007. Van Halen passed in 2020 at age 65 from cancer. (Photo by Ron Galella/Ron Galella Collection via Getty Images)
"11.22.22 second best day of my life," Bertinelli wrote in the caption of an Instagram video at the time.
"Happily divorced. God. Finally. It's finally over," the Food Network star said in the clip before exclaiming, "Yes!"
On New Year's Day, Bertinelli was excited to kick of 2023 on a positive note.
 
 

 
 
View this post on Instagram
 

 
 
 

 
 

 
 
 

 
 

"From a young age, New Year's Day has been one of my absolute favorite days, for the last 5-6 years it's been one of the saddest," she captioned an Instagram post.
CLICK HERE TO SIGN UP FOR THE ENTERTAINMENT NEWSLETTER
"No more. There is so much to look forward to now, when before it just looked endlessly sad, scary, lonely and stressful."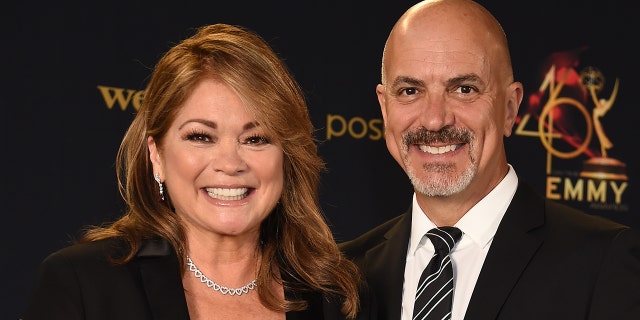 Valerie Bertinelli filed for divorce from her second husband Tom Vitale in May 2022. In November, she was declared legally single. (Gregg DeGuire)
CLICK HERE TO GET THE FOX NEWS APP
She continued, "I have no idea what's ahead for me and I'm not worried. I'm free. This new years day, 2023, is the first day of the rest of my life! I wish all of you every bit of joy and happiness and kindness that you claim. It's all yours. Grab it!"