A 70-year-old hiker in Utah fought off a mountain lion that ambushed him in a canyon last week, telling local reporters he used only a rock and his hand.
The mountain lion attacked the hiker around 1 p.m. Thursday in Diamond Fork up Spanish Fork Canyon, the Utah County Sheriff's Office said. The 70-year-old escaped serious injury, suffering lacerations on his arms and head.
The hiker, identified as Evan Ray Nilsen, told KUTV that he was feeling "alright" following the attack but described the encounter as "a shock and a half."
"A mountain lion hit me right on the side, knocked me down the hill," Nilsen said. "I kind of hunched up or folded up, and it come down around behind me. And I hit it with a rock – just with my hand with a rock – and it took off."
ARIZONA HIKER HEARS WOMAN CRYING FOR HELP, FINDS HER TRAPPED BETWEEN BOULDERS ON 50-FOOT CLIFF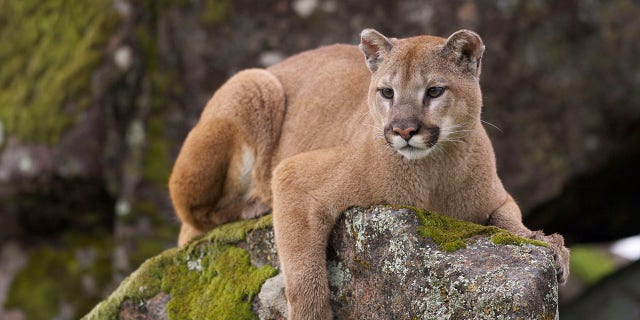 A mountain lion, like the one pictured above, ambushed a 70-year-old hiker in Utah's Spanish Fork Canyon on Thursday. (iStock)
Nilsen said he was able to drive himself down the canyon and got treated at Spanish Fork Hospital.
Scott Root, conservation manager with the Utah Division of Wildlife Resources, told news outlets that aggressive encounters between humans and mountains are "very rare."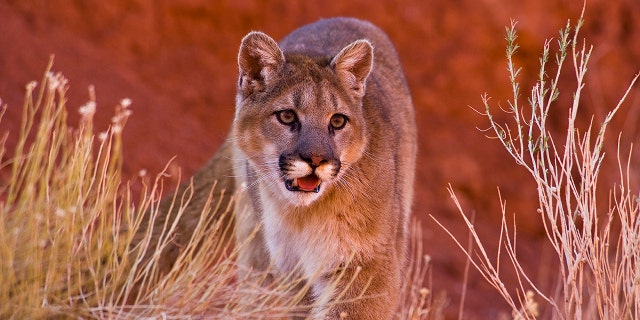 Officials said aggressive encounters between mountain lions and humans are "very rare." (Dennis Fast / VWPics/Universal Images Group via Getty Images, File)
"Several factors may have contributed to this attack — a younger lion may not be as aware of humans, it could be it was simply startled or defending a kill," Root told McClatchy News, adding there are different reasons that could cause an animal to behave aggressive.
OREGON DAD DIES, 3 KIDS RESCUED AFTER FALL OVER 200-FOOT CLIFF ALONG HIKING TRAIL: SHERIFF
The Utah Division of Wildlife Resources is looking for the cougar involved in the encounter and will euthanize the animal.
Following the attack, the agency posted information on what hikers should do if they encounter a cougar.
"Fight back if you are attacked!" the agency's guidance reads, noting that you should protect your head and neck. "If you are aggressive enough the cougar will probably flee."
Officials said that individuals should "never run" from a cougar and to instead maintain eye contact, stand up tall and make yourself look bigger by waving your arms or jacket above your head. The guidance also says to talk firmly in a loud voice and slowly back away.