A helicopter "mishap" in Syria over the weekend left 22 service members injured, the U.S. military announced Monday evening.
U.S. Central Command said in a press release that said the service members suffered "various degrees" of injuries during the incident Sunday in northeastern Syria.
Central Command said the injured service members are "receiving treatment for their injuries and 10 have been evacuated to higher care facilities outside of the CENTCOM AOR."
No enemy fire was reported, according to the press release. The incident is under investigation.
WHATEVER HAPPENED TO… SYRIA'S CIVIL WAR?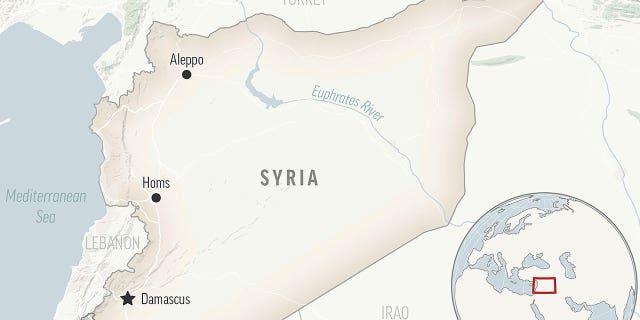 U.S. Central Command said 22 service members were injured Sunday in the helicopter incident in northeastern Syria. (AP Photo)
CLICK HERE TO GET THE FOX NEWS APP
The U.S. military has kept a force of at least 900 troops in Syria, the U.S. government has said. The group includes an undisclosed number of contractors.