The driver of a U-Haul truck was taken into custody Monday night after crashing into security barriers near the White House, according to officials.
The truck crashed on the northern side of Lafayette Square at around 10 p.m. Monday night, according to Secret Service spokesperson Anthony Guglielmi.
"Shortly before 10:00 p.m. Monday, Secret Service Uniformed Division officers detained the driver of a box truck after the vehicle collided with security barriers on the north side of Lafayette Square at 16th Street," Guglielmi said in a statement.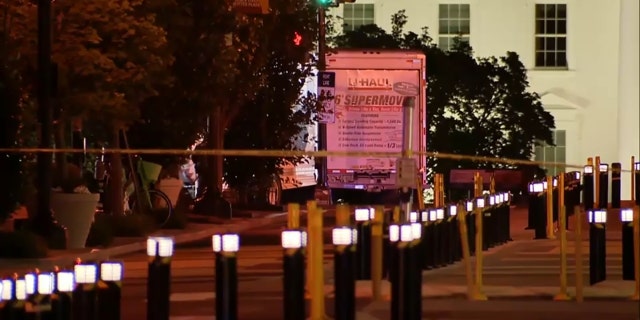 A U-Haul truck crashed into barriers near the White House on Monday, May 22, 2023. (Fox News)
The cause and manner of the crash are under investigation.
Secret Service and Metropolitan police swiftly responded to the scene.
D.C. Fire and EMS were also dispatched to the scene and roads and pedestrian walkways near the crash site were closed as they conducted a suspicious package investigation, officials said.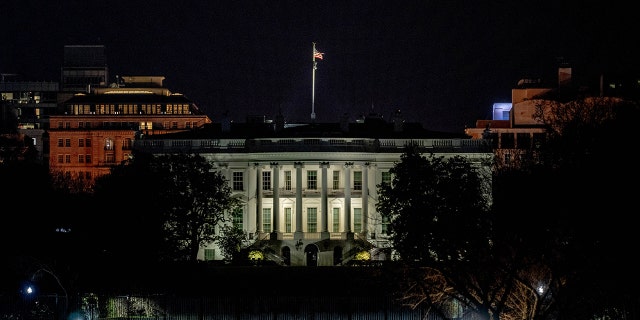 Metropolitan police remain near the White House, where a U-Haul crashed. (Roy Rochlin/Getty Images)
K9 units were seen searching around the truck, according to WUSA9.
Guglielmi said in a tweet at around 12:20 a.m. that the truck was "deemed safe" by police and that a preliminary investigation reveals the driver may have intentionally crashed into the security barriers at Lafayette Square.
He said charges will be filed by the United States Park Police with investigative support from the Secret Service.