Trump world is losing key players to Florida Governor Ron DeSantis' corner as mentor and protege clash ahead of the GOP primary.
Former President Trump is the Republican favorite to take the nomination, staying ahead in the polls by double digits against the Florida governor, who is widely expected to announce a presidential run in the coming months. But DeSantis world is picking off key allies.
Most recently, the pro-DeSantis super political action committee (PAC) Never Back Down snagged Trump's 2020 South Carolina state finance chair, Bill Stern, as a senior advisor.
DESANTIS SUPER PAC 'NEVER BACK DOWN' MAKES FIRST AD BUY FOR 2024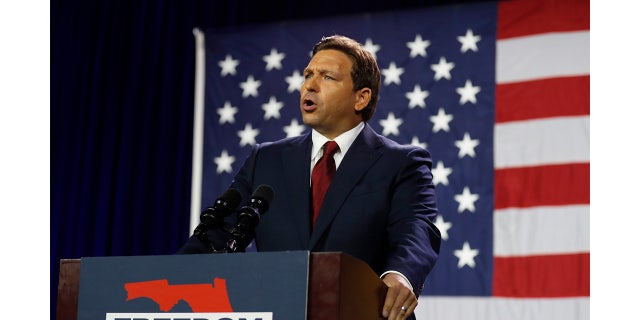 Trump world is losing key players to Florida Governor Ron DeSantis' corner, but the Sunshine State governor is seeing close allies siphoned away to the former president. ((Photo by Octavio Jones/Getty Images))
"A movement is growing fueled by Americans who see Florida's success and want to see Governor Ron DeSantis' fearless leadership in the White House," Stern said in a Thursday press release.
"These men and women stood up for their children's education, their businesses, and their freedoms when the government and woke corporations tried to silence them," Stern continued. "For too long, Republicans have been losing elections out of fear of retribution, and enough is enough."
Stern said that if Republicans "want to win in 2024, we need Governor DeSantis to run for president," which is why he is both "endorsing" the Florida governor and joining his PAC.
The press release was shared by Erin Perrine, who joined DeSantis' super PAC after working as Trump's 2020 press communications director.
Additionally, Matt Wolking, Trump's former deputy director of communications, joined up with the efforts to back DeSantis.
Responding to the shift, Trump campaign spokesperson Steven Cheung pointed Fox News Digital to the change in the former presidents two previous presidential runs. "Who was on 2016 and who was on 2020?" he said.
"Enough said," Cheung added.
DeSantis hasn't been the only one leading the political Electric Slide.
The former president recently snagged the endorsement of Rep. Byron Donalds, R-Fla., who has historically been a close ally of DeSantis.
"There is only one leader at this time in our nation's history who can seize the moment and deliver what we need — to get us back on track, provide strength and resolve, and Make America Great Again. That is why I'm honored to endorse President Donald J. Trump for President in 2024, and I ask my fellow Americans to join me," the Florida Republican said earlier this month.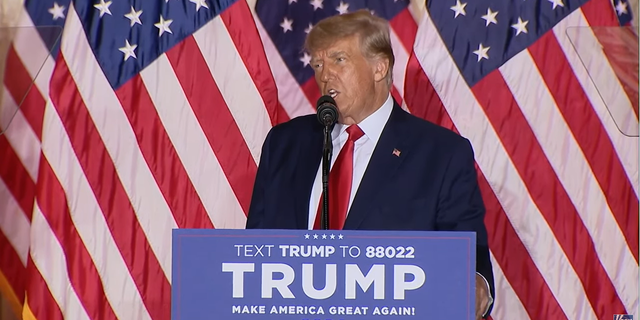 Former President Donald Trump speaks at an event announcing his 2024 presidential campaign (Fox News)
Donalds became the third Sunshine State lawmaker to endorse the former president, joining rank with Florida GOP Reps. Matt Gaetz and Anna Paulina Luna.
Some Republican lawmakers have become less enamored with Trump, though, and are turning to DeSantis as their pick for commander-in-chief.
CLICK HERE TO GET THE FOX NEWS APP
Texas Rep. Chip Roy, a Republican with a tumultuous relationship with Trump, preemptively endorsed DeSantis for president even though the Florida governor has not announced a campaign.
"Governor DeSantis makes clear he would lead our nation as commander in chief with the kind of resolve and sober strength that produces peace through strength," Roy said in a March email to supporters.