Former President Trump canceled a scheduled rally in Iowa Saturday night in a move he says was due to inclement weather.
"Unfortunately, due to the tornado warnings in Des Moines, we are forced to cancel today's outdoor rally at the Lauridsen Amphitheater," the former president posted on Truth Social Saturday afternoon.
"Stay tuned, we will reschedule soon. Be safe out there!"
The National Weather Service issued a tornado warning in the Des Moines area on Saturday that it says is in effect until at least 7 p.m.
REPORTER 'VISIBLY SHAKEN' AFTER CNN BOSS SCOLDS HIM FOR BEING 'TOO EMOTIONAL' IN TRUMP TOWN HALL COVERAGE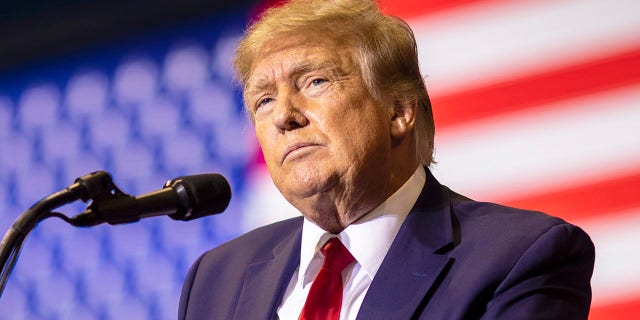 Former President Trump at a rally in Casper, Wyo. (Chet Strange/Getty Images)
"In the interest of the safety for everyone in Iowa at the sold-out event in Des Moines, due to the National Weather Service's Tornado Watch in effect in Polk and surrounding counties, we are unfortunately forced to postpone the event today," a Trump campaign spokesperson told Fox News Digital.
"We will be there at the first available date."
Videos circulated on social media showing tornados appearing to briefly touch down amid high winds and rain.
TRUMP AS PRESIDENT IN 2024 IS 'NOT JUST POSSIBLE,' BUT LIKELY: HISTORIAN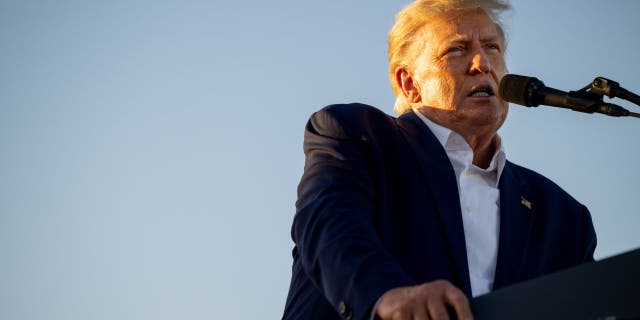 Former President Trump speaks during a rally in at the Waco Regional Airport in March 2023. (Brandon Bell/Getty Images)
Trump's presumed GOP primary challenger, Florida Gov. Ron DeSantis, was in Iowa on Saturday headlining events in both the western and eastern parts of the state to raise money for fellow Republicans.
Iowa has seen plenty of campaign traffic so far this year with numerous visits from Nikki Haley, Mike Pence and Sen. Tim Scott of South Carolina, who's expected to declare his candidacy later this month, as well as three other declared presidential candidates: former Arkansas Gov. Asa Hutchinson; multimillionaire entrepreneur, best-selling author and conservative commentator Vivek Ramaswamy; and businessman Perry Johnson.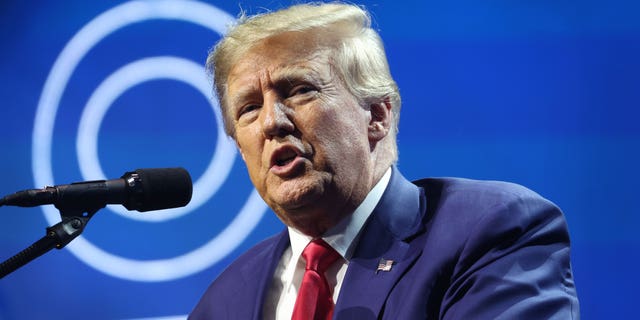 Former President Trump speaks to guests at the 2023 NRA-ILA Leadership Forum April 14, 2023, in Indianapolis. (Scott Olson/Getty Images)
Fox News' Paul Steinhauser contributed to this report.