Treat Williams, known for his roles in "Hair" and "Everwood," died following a vehicular accident in Dorset Monday, according to police. He was 71.
The Vermont State Police confirmed the death in a statement online, saying Williams was driving along Morse Hill Road at approximately 4:53 p.m. when his motorcycle was unable to avoid a Honda SUV and the two vehicles collided.
"The Vermont State Police is investigating a crash between an SUV and a motorcycle Monday afternoon, June 12, 2023, in Dorset in which the operator of the motorcycle suffered fatal injuries," the statement read. "The motorcyclist is identified as Richard Treat Williams, 71, of Manchester Center, Vermont."
According to police, the crash happened on Vermont Route 30 just north of Morse Hill Road when a southbound 2008 Honda Element attempted to turn into a parking lot.
He suffered critical injuries as a result of the crash and was airlifted to Albany Medical Center in Albany, New York, where he was pronounced dead.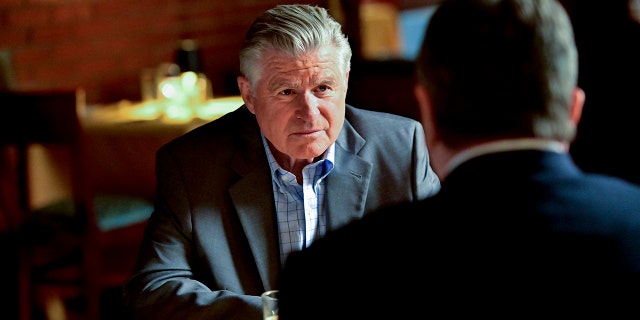 Treat Williams's lengthy film and television career began in 1975 with his movie debut in "Deadly Hero." (John Paul Filo/CBS via Getty Images)
The other driver was checked by medical personnel at the scene for minor injuries and was not transported to a hospital.
"The investigation into this crash is in its early stages. A member of the Vermont State Police Crash Reconstruction Team was on scene Monday evening, and team members will return to the location of the collision Tuesday, June 13, to continue processing the scene," the Vermont State Police said.
"What a real Vermonter does," Williams added in a second tweet.
The actor's lengthy film and television career began in 1975 with his movie debut in "Deadly Hero."
CLICK HERE TO GET THE FOX NEWS APP