A study published in the Journal of the American Medical Association last week found that transgender women, or biological men, are at increased risk of prostate cancer going undiagnosed.
"There's a misperception, both by patients and clinicians, that because these are women — they identify as women, they look like women — you don't necessarily think you should check for prostate cancer," Dr. Stephen Freedland, a urologist and author of the study stated.
The University of California in San Francisco study used records from the Department of Veterans Affairs and found trans male "rates were lower than expected based on prior prostate cancer incidence estimates in cisgender male veterans."
However, although the estrogen many transgender women take to transition can decease the risk of prostate cancer it also appears to lower the effectiveness of the screening tools doctors use.
LONELINESS CRISIS SWEEPING AMERICA CAN BE AS DEADLY AS SMOKING, SURGEON GENERAL WARNS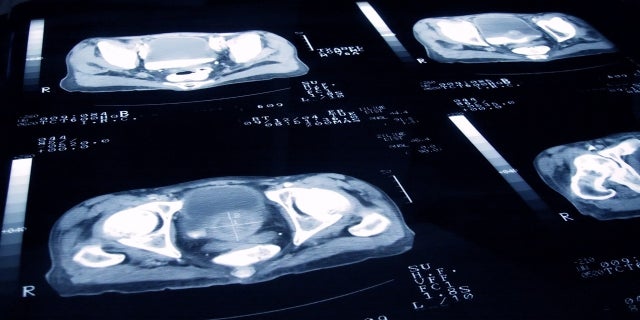 X-Ray slides of a patient with prostate cancer. (iStock)
As the San Francisco Chronicle reported, "There were also signs in the study results that trans women who have taken estrogen can develop more advanced prostate cancer than cisgender men by the time it is identified, suggesting diagnosis delays."
Dr. Farnoosh Nik-Ahd, the study's lead author, said that the medical community will need to improve how it handles the healthcare of transgender women.
"We're still very much at the beginning of how best to care for this population — and it's a population that will probably increase, in terms of the number of people openly identifying as transgender," Nik-Ahd said.
Nik-Ahd said his research group hopes to further study similar health issues as it relates to transgender men and their "birth sex organs," such as ovaries.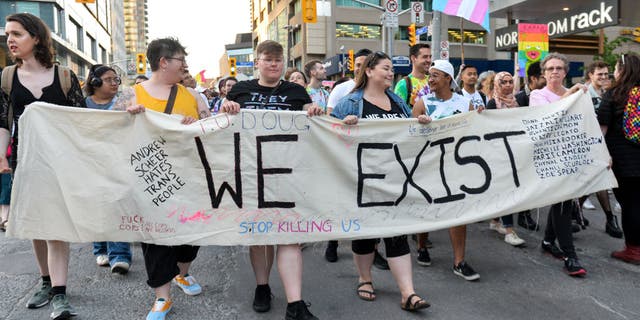 Spectators displayed their support toward transgender and non-binary people during a Trans March in Toronto, Ontario. (Anatoliy Cherkasov/SOPA Images/LightRocket via Getty Images)
Critics of so-called "gender-affirming care," including those who have detransitioned, contend it can be physiologically damaging and is irreversible. They say that those who have gender dysphoria, described by the American Psychiatric Association as a condition in which people experience psychological distress because their "sex assigned at birth" is inconsistent with their "gender identity," should be counseled rather than simply treated with chemical alteration, surgery or, in the case of children, puberty blockers.
They point to medical issues that arise from transitioning as evidence for their argument.
COCA-COLA SHAREHOLDERS VOTE DOWN PROPOSAL THAT TARGETS PRO-LIFE STATES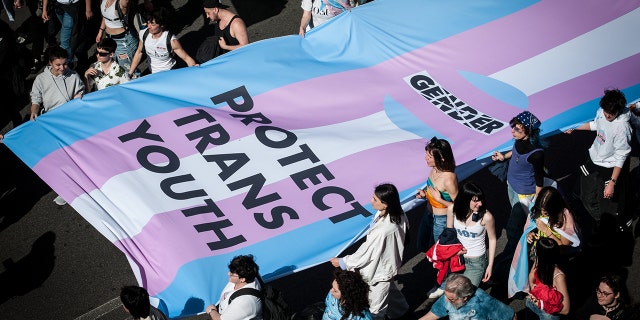 People take part in a rally on the occasion of the International Transgender Day of Visibility in the city center of Rome, Italy, 01 April 2023.  ((Photo by Andrea Ronchini/NurPhoto via Getty Images))
Various states have passed legislation to prohibit minors from accessing puberty blockers and other forms of transgender medical intervention.
CLICK HERE TO GET THE FOX NEWS APP
In recent years, America has grappled with debates over sex and gender identity in the context of women's sports, education and healthcare.