When Taylor Swift fans claim the singer saves lives, they can back it up with science.
According to The American Heart Association (AHA), Swift's 2019 hit, "The Man," has just the right tempo to perform CPR to.
"The Man" clocks in at 110 beats per minute, which the AHA cites as the right pace to perform chest compressions.
In an Instagram post, the organization urges people to "Be The Man" and take action if someone collapses.
 
 

 
 
View this post on Instagram
 

 
 
 

 
 

 
 
 

 
 

The "Dear John" singer is in the middle of her Eras Tour, where thousands of fans have gathered week to week at sold-out stadiums around the country to rock out to Swift's songs.
Last night, during her performance at Gillette Stadium in Foxborough, Massachusetts, Swift gave fans a rare personal update before playing one of her newer songs.
In multiple fan recorded videos, Swift said, "I've just never been this happy in my life, in all aspects of my life ever before. And I just want to thank you for being a part of that."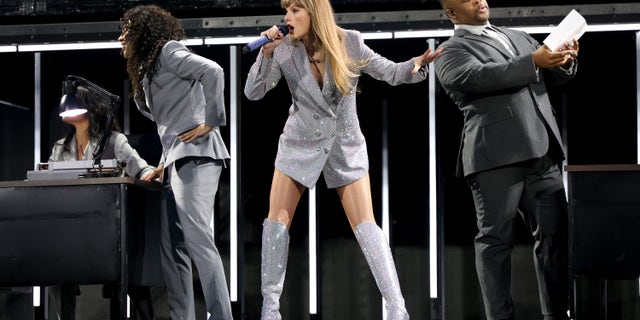 Taylor Swift's 2019 song, "The Man," has the perfect tempo to perform CPR to, according to the American Heart Association. (Scott Eisen/TAS23/Getty Images for TAS Rights Management)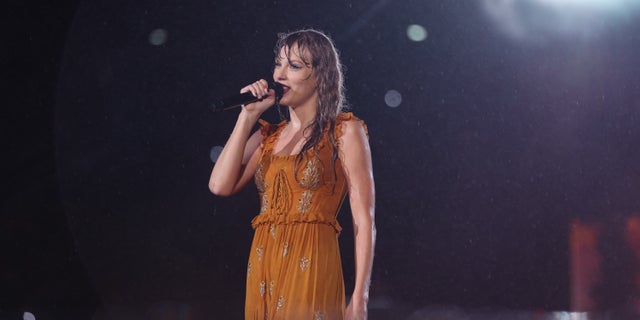 Taylor Swift powered through another rain-soaked performance in Massachustetts over the weekend, opening up to her audience, saying, "my life finally feels like it makes sense." (TAS Rights Management/Getty Images)
CLICK HERE TO SIGN UP FOR THE ENTERTAINMENT NEWSLETTER
Swift has been rumored to have recently started dating British singer Matt Healy, not long after ending her six-year relationship with actor Joe Alwyn.
Although Swift's representatives did not respond to Fox News Digital's request for comment when the story broke earlier this month, Healy's team said they had "nothing to add."