Democratic Congresswoman Cori Bush, a member of the House Oversight Committee, said this week that being "anti-woke" is the same as being "anti-Black."
"When you say I'm 'anti-woke', when you talk about wokeness, you're saying I'm anti-black, and I don't want black people to speak up for themselves. I don't want equality and justice for black folks," the Missouri Democrat said during a House Oversight Committee meeting on Tuesday during a hearing on environmental, social and governance, which is also known as ESG and derided by many conservatives as a way for the left to use social credit score to force businesses and financial institutions to adopt progressive ideologies.
"I say to those who say, 'Wokeness, wokeness, wokeness' who are anti-woke that this is not wokeness what we talked about in here," Bush continued. "And you should be on the side of folks who say they are woke because we are saying no more oppression against our community."
"So whatever else is being thrown around, unless you are saying, 'I'm racist. I'm white supremacist, and I'm bigoted,' stop talking about wokeness, and you can't tell me that I'm wrong because I'm from the very movement where this came about. Don't let a fascist tell you what being woke means."
REPUBLICANS VS. GOVERNMENT WOKENESS: HERE'S WHAT IT WILL TAKE TO ROOT OUT THIS DANGEROUS IDEOLOGY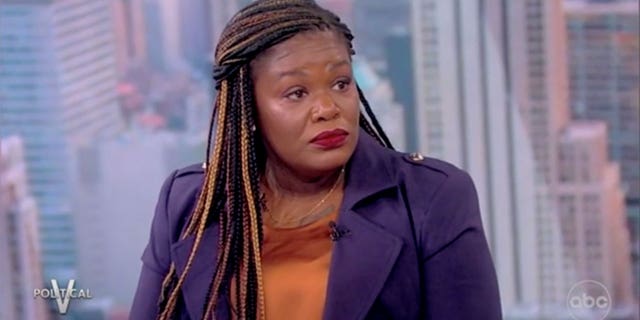 Rep. Cori Bush appears on 'The View' (Screenshot/ABC/TheView)
Bush, a member of the group of House progressives known as "The Squad," took aim at conservatives again by saying that supporters of election integrity laws are "carrying on the legacy of slavery and Jim Crow."
The comment was flagged by a social media account operated by the Republican National committee and earned sharp pushback from conservatives.
Bush's office did not immediately respond to a request for comment from Fox News Digital.