A George Soros-bankrolled prosecutor in St. Louis already facing a legal effort by Missouri's attorney general to fire her for allegedly neglecting her duties may also be held in criminal contempt of court after no one from her office showed up for a murder trial, adding further fuel to the push to oust her.
St. Louis Circuit Attorney Kimberly Gardner, a Democrat, is fighting to hold onto her position as Missouri Attorney General Andrew Bailey, a Republican, seeks to remove her from office, claiming the city's top prosecutor isn't enforcing the law or protecting public safety.
Teams of lawyers representing both sides appeared in a St. Louis courtroom on Tuesday for a marathon hearing focused on whether Bailey's lawsuit should be dismissed and what evidence city prosecutors must provide to the state. The arguments went on for over four hours, with Judge John Torbitzky ultimately saying he'll make a decision on most of the issues at a later time. He also set a tentative trial date for Sept. 25.
Gardner is one of the first prosecutors whom Soros, a liberal billionaire and Democrat mega-donor, bankrolled in 2016 and again for her re-election in 2020. She announced last month that she'll seek a third term.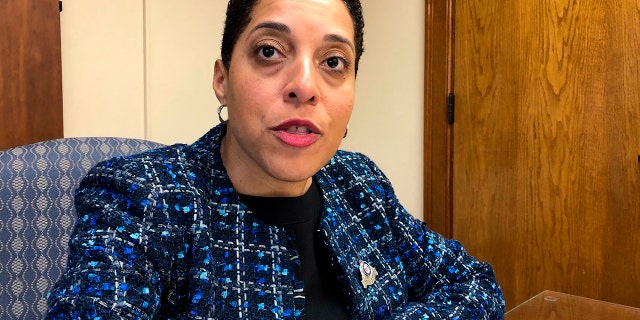 In a, Jan. 13, 2020 file photo, St. Louis Circuit Attorney Kim Gardner speaks in St. Louis. (AP Photo/Jim Salter)
ANOTHER ATTORNEY LEAVES SOROS-BACKED PROSECUTOR'S SCANDAL-RIDDEN OFFICE, CITING 'TOXIC WORK ENVIRONMENT'
For years, Gardner's office has faced criticism for mishandling cases and office dysfunction. The final straw for Bailey came in February, when a teenage volleyball player visiting St. Louis with her team was struck by a car and lost both her legs.
The man charged in the crash with assault, armed criminal action, and operating a motor vehicle without a valid license, was out on bond awaiting trial for a separate armed robbery case despite violating the terms of his bond several dozen times. Gardner argued her office tried to put the suspect back in jail but a judge denied their request. However, there are no court records of her office, which is responsible for monitoring compliance with bond conditions and revoking them when those terms are violated, asking for Riley's bond to be revoked, according to local reports.
Both Republicans and Democrats across Missouri called for Gardner's resignation in the wake of the incident. Bailey filed a petition quo warranto, the legal mechanism under state statute that allows the attorney general to remove a prosecutor who neglects her duties.
"This is about a quantum of evidence that demonstrates her failure to prosecute cases, failure to inform and confer with victims in cases and failure to file new cases that are referred by law enforcement agencies," Bailey told Fox News Digital at the time of the filing.
He separately said in a statement that Gardner is "creating" victims instead of "protecting" them.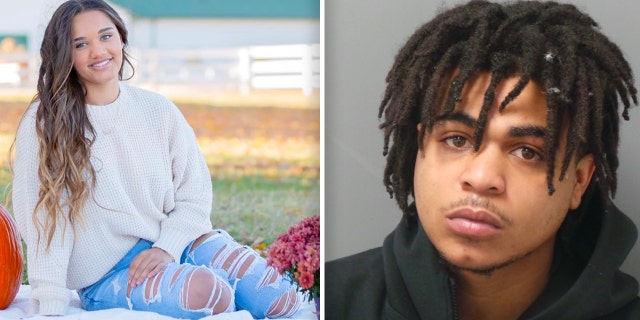 Janae Edmondson was in a crosswalk with her parents on her way home from a volleyball tournament when police allege Daniel Riley ignored sped through a yield sign, striking her and another car. (Town of Smyrna, St. Louis Police Department)
EMBATTLED SOROS-BACKED PROSECUTOR, FACING MISSOURI AG EFFORT TO OUST HER, NOW GETS 2024 CHALLENGER
Bailey claims nearly 12,000 criminal cases have been dismissed to what he calls Gardner's failures. He also says more than 9,000 cases were thrown out as they were about to go to trial, forcing judges to dismiss more than 2,000 cases due to what Bailey described as a failure to provide defendants with evidence and speedy trials.
Gardner, who has refused to leave office, has called Bailey's efforts a political witch hunt and a form of "voter suppression," suggesting that racism and sexism are behind some of the criticism against her.
Lawyers echoed both arguments in Tuesday's court hearing.
"It's a poorly considered political move that doesn't remotely state a lawful claim for Ms. Gardner's ouster," Gardner's attorney Jonathan Sternberg told the court.
Sternberg noted only 13 previous public officials in Missouri history, including two prosecutors, have been removed through quo warranto, arguing Bailey's allegations "don't remotely come close to meeting that bar."
SOROS-BACKED PROSECUTOR MIRED IN SCANDAL FACING NEW COMPLAINTS OF NEGLIGENCE, MISCONDUCT
However, Assistant Attorney General Andrew Crane countered that a public official doesn't have to be corrupt or commit a crime to be ousted, saying Gardner's "repeated pattern" of not prosecuting cases was sufficient.
"What we're talking about is doing the same thing over and over again and failing in a way that's not excusable," said Crane, who accused Gardner of "willful neglect."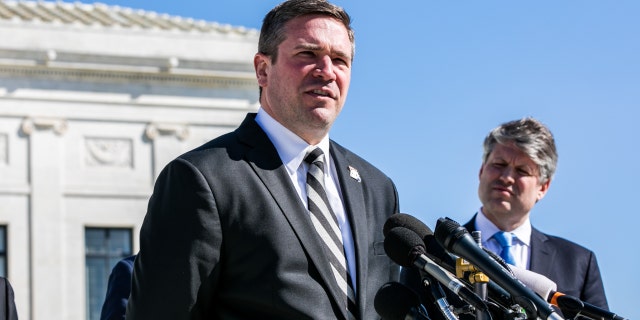 Missouri Attorney General Andrew Bailey (Bloomberg via Getty Images)
Just one day earlier, a judge filed to hold Gardner in contempt of court after prosecutors from her office didn't show up for a murder trial.
An 18-year-old was set to face trial starting Monday on charges that he killed a man in 2021, but no one from Gardner's office appeared in court. The prosecutor assigned to the case is on sick leave.
"This conduct thwarts and defeats the authority of the Circuit Court of the City of St. Louis," Judge Scott Millikan wrote in his filing, ordering Gardner's office to show cause for why she shouldn't be held in criminal contempt and ordered to pay a fine or face jail time.
SOROS-BACKED PROSECUTOR PUSHED BY MISSOURI AG TO RESIGN HAS HISTORY OF SCANDALS, ALLEGED MISCONDUCT
This was hardly the first time that Gardner's prosecutors have no-showed. Several hearings in recent months have been delayed because no one from her office showed up to argue them. In 2021, Gardner came under fire after three murder cases under her purview were dismissed in one week due to prosecutors in her office not showing up for hearings or being unprepared. Authorities later learned the prosecutor who failed to show up for one of the trials that was dismissed altogether had been assigned 30 cases while on maternity leave.
Persistent staffing issues have plagued Gardner's office, which has long been understaffed and now reportedly has just three prosecutors to handle hundreds of felony cases.
Gardner, who took office in 2017, had a more than 100% turnover rate for attorneys in her first two years in office and by earlier this year had about half as many attorneys on staff as when she assumed the job. The effect of the high turnover in Gardner's office has been "a state of dysfunction, low morale, and dearth of legal wisdom necessary to safeguard the public from potentially dangerous criminals," the St. Louis Post-Dispatch previously reported.
Last week, one of the few remaining prosecutors who handles the city's most violent felonies abruptly resigned, citing a "toxic work environment" where basic prosecutorial tasks weren't getting accomplished.
Earlier this month, a St. Louis judge sanctioned Gardner's office for withholding evidence in a double-homicide case and for allowing the suspect out on bond.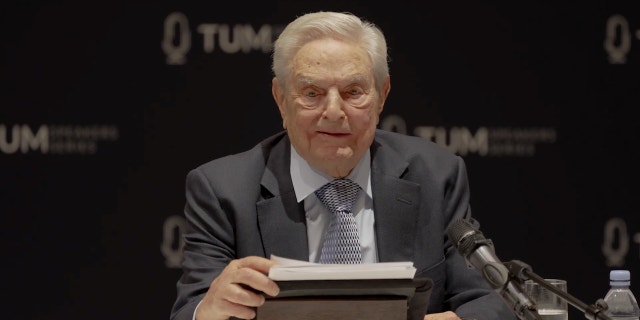 George Soros delivering a speech during the 2023 Munich Security Conference. (Open Society Foundations/YouTube/Video screenshot)
ST LOUIS HOMICIDE DETECTIVE BLOWS WHISTLE ON SOROS-BACKED DA'S 'CONCERTED EFFORT TO BREAK DOWN THE SYSTEM'
"The court finds that there have been repeated delays by the state in obtaining discovery and providing it to the defense," the judge wrote. "There has been a lack of diligence on the part of the state in following up and providing discovery to the defendant in a timely fashion. As a result of the state's actions and lack of diligence, the court grants defendant's second motion for sanctions."
Another increasingly common issue for Gardner has been dismissing and refiling cases as her understaffed office has struggled to prepare for trials. Earlier this month, for example, prosecutors dismissed and refiled charges against two men accused of killing a father and his seven-year-old daughter, likely pushing back the trial by months. According to an investigation by local CBS affiliate KMOV, the reason for the dismissal and refiling is that "the prosecutors weren't ready for trial," which had been set to take place in a matter of days.
Amid such dysfunction, a group of St. Louis County mayors is calling on the Missouri Legislature to pass legislation to combine the city of St. Louis and St. Louis County prosecutors' offices, citing increased crime and "significant problems" in Gardner's office.
CLICK HERE TO GET THE FOX NEWS APP
"Failure to prosecute criminals in any jurisdiction within this region affects the safety of all our residents," the mayors said in a joint statement. "Crime is a regional problem and needs a regional solution."
The next hearing in Bailey's lawsuit is set for May 2 if Torbitzky decides not to dismiss the case before then.