Sebastien Lai, son of pro-democracy activist Jimmy Lai who is being held unjustly by the Chinese in Hong Kong, blasted TikTok after the social media platform was accused of censoring promotion of a documentary on his dad's life called "The Hong Konger: Jimmy Lai's Extraordinary Struggle for Freedom."
TikTok removed an account promoting the film, but chalked it up as an accident once The Wall Street Journal editorial board put a spotlight on alleged censorship.
"It seems that they're really trying to silence my father's story. They claim it's an accident, but… there is something going on there," Sebastien Lai told Dana Perino Friday on "America's Newsroom."
The elder Lai, 75, was sentenced to 69 months in prison last year for fraud after an extensive trial period. He is also expected to face allegations of violating China's national security law later this year. But many feel he is being targeted by the CCP for his pro-democracy activism.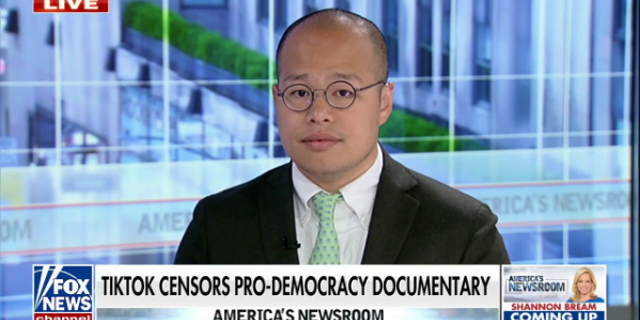 Sebastien Lai, son of jailed Chinese Communist Party critic Jimmy Lai, appeared on "America's Newsroom" Friday.  (Screenshot/Fox News)
CHINESE COMMUNIST PARTY CRITIC, MEDIA MOGUL JIMMY LAI SENTENCED TO 69 MONTHS IN PRISON
Perino noted that TikTok executives have insisted they don't censor, and that the Chinese government has no role.
"So how does a documentary like this actually just all of a sudden get disappeared from TikTok? And then under pressure from the Wall Street Journal editorial page, they put it back up," Perino asked. "That doesn't pass the logic test."
Sebastien Lai, who now lives in Taiwan, agreed with the Fox News anchor.
"What's happening in Hong Kong at the moment, it really does seem like they are almost going to war with democracy, with the idea, with democratic ideas of freedom," Sebastien Lai responded.
He told Perino he hasn't seen his father, who has been imprisoned for over two years, is unlikely to receive a fair trial. Sebastien Lai hasn't been able to see his father since he was detained.
"I am very hopeful that I will one day see him again. But it would definitely not be through the Hong Kong legal system. They there's no indication that he's getting anything close to a fair trial," Sebastien Lai said.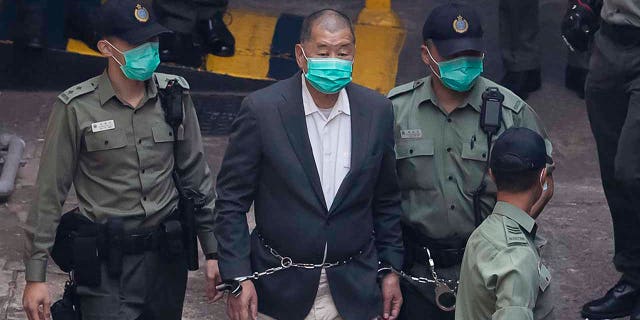 Hong Kong pro-democracy activist and media tycoon Jimmy Lai is escorted by Correctional Services officers to get on a prison van before appearing in a court, in Hong Kong, Saturday, Dec. 12, 2020. (AP Photo/Kin Cheung)
TRIAL FOR CHINESE COMMUNIST PARTY CRITIC JIMMY LAI POSTPONED NEARLY A YEAR AFTER LAWYER'S VISA DENIED
Perino asked what he remembers about the last time Sebastien saw his father.
"People sometimes ask me if I tried to convince him to leave," Sebastien Lai said, as Perino specified there were concerns the Chinese government was targeting him and staying in Hong Kong put him in danger.
"He knew that this was coming as well. And he decided to stay put in Hong Kong. And I think it was obviously very tough," he continued. "But I never tried to convince him because I know that in some point in a person's life, they have to they stand up for what they believe in, right? And I mean, that was the decision for dad…. To stand up for everything he's been fighting for."
Jimmy Lai is among a string of pro-democracy activists and supporters arrested by Hong Kong police in recent years as authorities step up their crackdown on dissent in the semi-autonomous Chinese territory.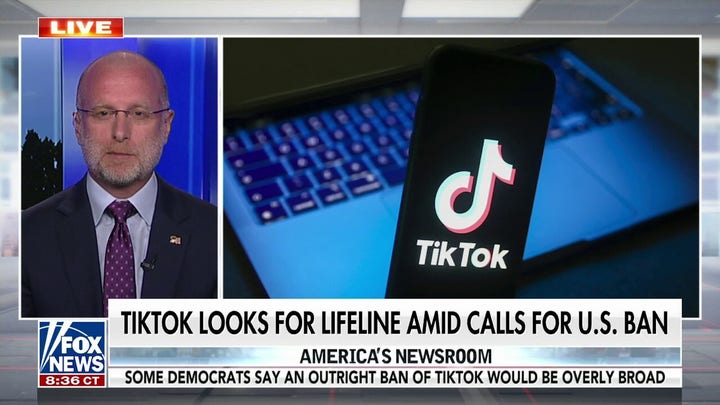 Video
CLICK HERE TO GET THE FOX NEWS APP
Fox News' Timothy H.J. Nerozzi contributed to this report.