"Sister Wives" star Christine Brown is ready for the next chapter of her life.
The reality star announced she is engaged to her boyfriend, David Woolley, sharing her excitement with her followers in an Instagram post. She shared a photo of the two of them smiling and hugging with her hand on his chest, showing off her new ring.
"We're engaged! David popped the question VERY romantically, and I said YES," Brown wrote in her caption. "I'm so excited and just live in bliss every day!"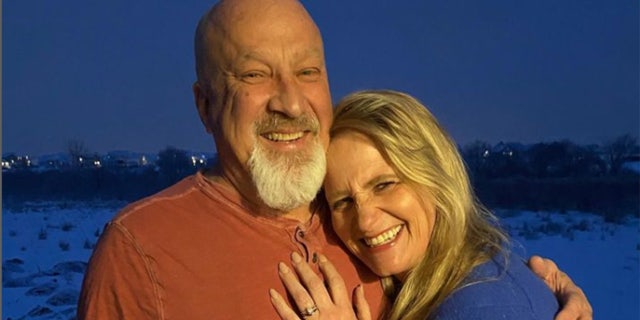 Christine Brown shared on Instagram that she and her boyfriend, David Woolley, are engaged. (Christine Brown Instagram)
CHRISTINE BROWN OF 'SISTER WIVES' REVEALS NEW BOYFRIEND DAVID AFTER KODY BROWN SPLIT: 'FOUND LOVE OF MY LIFE'
There were a lot of positive comments on her post, including one from her former sister wife, Janelle Brown, who celebrated her friend's engagement by commenting, "Hurray!"
Fans also shared their support, with one person writing, "You deserve to be happy," and another saying, "I hope you continue to live your best life."
One fan wrote, "I'm too happy for a women (sic) I don't even know. CONGRATS! You deserve alllllll the love in the world."
 
 

 
 
View this post on Instagram
 

 
 
 

 
 

 
 
 

 
 

"David treats me like a queen and tells me I'm beautiful every day," Christine told People. "I've never been in love like this before, and the world seems like a brighter place with him in it. I'm so excited for the wonderful adventure we are going to embark on for the rest of our lives."
The engagement comes only two months after Brown revealed that she and Woolley were in a relationship. On Valentine's Day, she introduced her fans to her man in an Instagram post, with pictures of them smiling for the camera, looking into each other's eyes lovingly and hanging out with Brown's grandkids.
"I finally found the love of my life, David. The first time he held me close, it felt like my soul took it's first breath," she wrote alongside the photos. "He's wonderful and kind, incredible with my children and an adorable grandpa. I never dreamed I could find a love like this."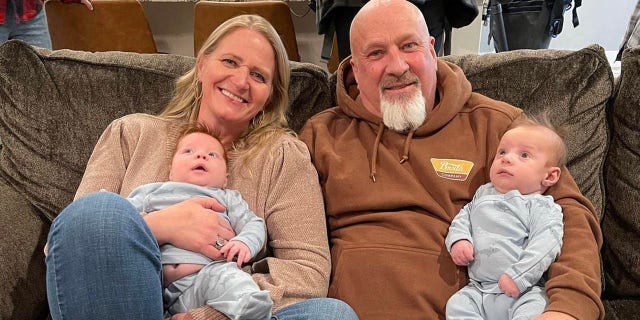 Christine Brown announced she and Woolley were dating on Valentine's Day 2023 with a series of photos. (Christine Brown Instagram)
Woolley and Brown have been very open about sharing their love on Instagram, with both of them frequently posting photos of them together, many of which are often accompanied by declarations of their love for one another.
Most recently, Brown posted about their trip to Universal Studios Hollywood, where they took Brown's youngest daughter, Truely.
CLICK HERE TO SIGN UP FOR THE ENTERTAINMENT NEWSLETTER
 
 

 
 
View this post on Instagram
 

 
 
 

 
 

 
 
 

 
 

"Making memories and going through adventures have always been precious to me," she shared. "I've been blessed enough with the ability and time to make these core memories with my kids. Adventuring with @david__woolley and Truely in California @unistudios this weekend has been wonderful."
Prior to meeting Woolley, Brown was in a polygamous marriage with Kody Brown, who was also married to Janelle, Meri Brown and Robyn Brown. After nearly 26 years of marriage, Christine made decided to leave Kody, with the fallout from their separation and her subsequent move from Arizona to Utah documented on the TLC reality show.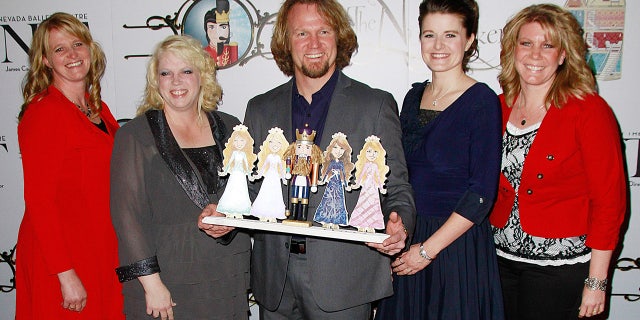 Christine was once married to Kody Brown, who was also married to Meri, Janelle and Robyn Brown. (Marcel Thomas / FilmMagic / File)
CLICK HERE TO GET THE FOX NEWS APP
Since making the decision to end her spiritual marriage with Kody in November 2021, Kody's other wives, Meri and Janelle, also announced they have separated from him, leaving Robyn as Kody's only wife.