Parents should worry that the ongoing exodus of experienced teachers will harm their kids' education since under-qualified applicants could start filling vacancies, a former private school principal told Fox News.
"Every time one of those amazing, qualified and caring educators leaves the field, it just it gets you a little bit because you know how many kids they were serving," Mandy Davis, a private school principal turned home-school mom, told Fox News. "If our solution is 'let's just bring in somebody,' I'm not sure that's an environment we want our children staying in."
WHY A FORMER PRINCIPAL IS CONCERNED FOR PUBLIC SCHOOL EDUCATIONS. WATCH:
Video
WATCH MORE FOX NEWS DIGITAL ORIGINALS HERE
School districts nationwide have struggled with teachers fleeing the profession since the COVID-19 pandemic, with 45% of public schools operating without a full teaching staff in October 2022, according to the National Center for Education Statistics. Some states have amended or considered amending state laws to relax teacher certification requirements to alleviate the shortage.
"Initially, that's what got me into education, was wanting to be a change for as many students as I could," Davis said. "Coming to the realization that there are just these deeper rooted issues throughout the system that can prevent even teachers still today from doing their job and doing what they set out to do, it ultimately did lead me to leave."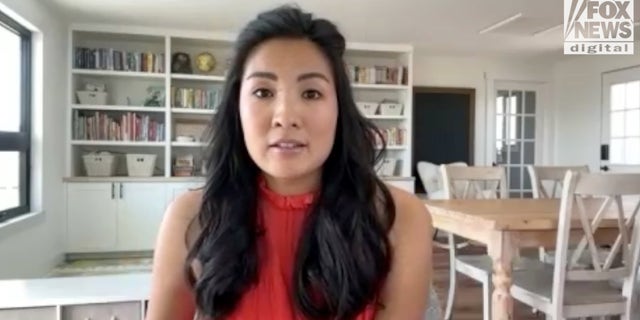 Davis says many factors led to her decision to home-school her kids, including a lack of child-led learning and concerns over well-qualified teachers exiting the workforce among other reasons. (Fox News Digital)
'THE SYSTEM IS FAILING': WHY THIS BALTIMORE EDUCATOR LEFT HER JOB TO HOME-SCHOOL HER YOUNGEST SON
The former educator told Fox News that declining student behavior and the inability to change outdated curricula and policies were some of the many reasons she left the traditional school system. For her own kids, she said the exodus of well-qualified teachers, one-on-one instruction and political bias in classroom discussions also played roles in her decision to home-school.
Between February 2020 and May 2022, 300,000 public school teachers and other staff left the field, The Wall Street Journal reported last year. Even after a hiring spree, there's still 165,000 fewer staff than at the onset of the pandemic, according to Bureau of Labor Statistics data.
The majority of vacancies reported in March 2022 were a result of resignations rather than layoffs or retirement, according to the National Center of Education Statistics. Meanwhile, more than one-third of teachers said they're likely to quit in the next two years, according to the Merrimack College Teacher Survey, which polled 1,200 teachers in January 2023.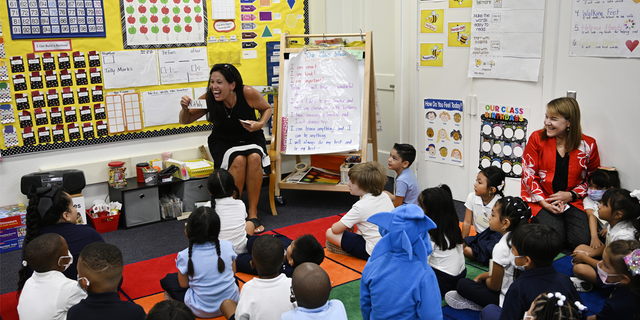 Davis worries many of the well-qualified teachers who are passionate about educating kids will continue to leave due to a wide variety of reasons including a lack of control in their own classrooms and larger class sizes. (Photo by Brittany Murray/MediaNews Group/Long Beach Press-Telegram via Getty Images)
"I'm not surprised by that number at all, especially the way that we're trending," Davis said. "I think it's important for parents to not only see it as a concern of why are all these teachers leaving, but to ask who is going to come in, and what's the solution going to be."
"Is that the best environment for our children's education?" Davis said. "For me, that was enough to make that school choice."
"If there are other educators wondering what they should do, I would just say to lean into your family first and think through what your children need," she said. "And if that's being met, then it just becomes more of a personal decision."
To hear more from a former educator on the teacher shortage, click here.