Scarlett Johansson admitted that she began to question her future in Hollywood after losing two major acting roles to Emily Blunt and Sandra Bullock.
The 38-year-old actress told Variety that she became demoralized after being rejected for parts in the 2010 Marvel blockbuster "Iron Man 2" and the 2013 science fiction hit "Gravity."
"I got turned down for two roles — the first was 'Iron Man 2' and then the other one was Alfonso Cuarón's 'Gravity,'" Johansson told the outlet. "I had wanted that role so much."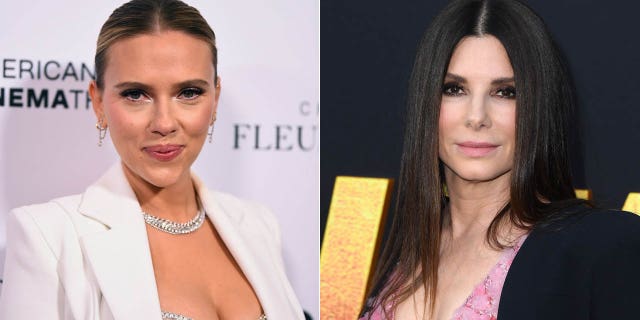 Scarlett Johansson, left, began to reconsider her career in acting after losing the lead role in "Gravity" to Sandra Bullock. (Getty)
She continued, "It was sort of the straw that broke the camel's back. I felt really frustrated and hopeless. Like, 'Am I doing the right job?'"
SCARLETT JOHANSSON JOKES ABOUT BEING THE SUBJECT OF CONTROVERSY IN THE PAST: 'I MADE A CAREER OUT OF IT'
Additionally, the New York native was discouraged by the roles that she was being offered. Though her performance in 2010's "Lost in Translation" earned her a best actress Golden Globe nomination, a best actress BAFTA win and established her as a bankable star, she felt that she started being typecast as a "bombshell."
"It was hard to get out of that pigeonhole," Johansson recalled. "And I did films like 'He's Just Not That Into You' and movies that kind of continued that narrative. I couldn't make any headway."
"The work I was being offered felt deeply unfulfilling," she added. "I think I was offered every Marilyn Monroe script ever. I was like, 'Is this the end of the road creatively?'"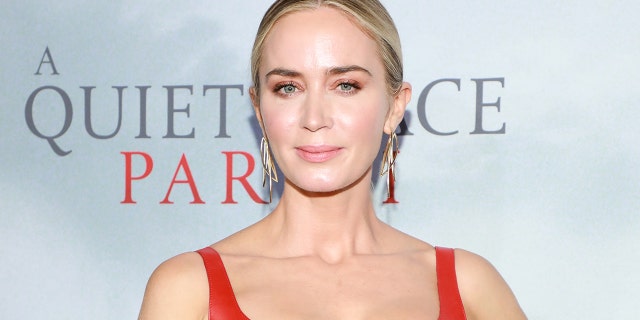 Emily Blunt was chosen over Johansson to play Black Widow in "Iron Man 2" but had to drop out due to a scheduling conflict. (Getty Images)
However, Blunt unexpectedly pulled out of "Iron Man 2" due to a scheduling conflict with the 2010 film "Gulliver's Travels." "The Devil Wears Prada" star was contractually obligated to appear the critically panned fantasy adventure move starring Jack Black because of her pre-existing deal with Fox.
With Blunt out of the running, Johansson became the first choice to portray Russian spy turned Avenger Natasha Romanov/Black Widow. Though Black Widow was introduced in "Iron Man 2," the character initially wasn't given much screen time.
However, Johansson recognized that it opened the door for future expansion in the MCU universe.
"That movie wasn't going to move the needle forward in terms of how my character was written, but there was potential for what it could be — a potential for growth in subsequent films," she said.
After wrapping "Iron Man 2," Johansson went on to star in the Broadway revival of Arthur Miller's "A View From the Bridge" and won a Tony Award for her performance.
"I had such a growth spurt doing that play, creatively and artistically," she remembered.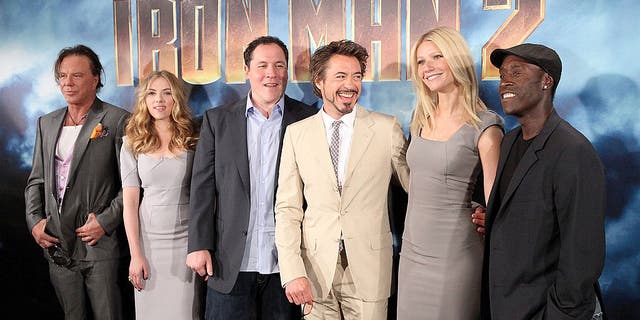 The actress reprised her "Iron Man 2" role in eight MCU movies. (Jesse Grant/WireImage))
Johansson told Variety that subsequent roles in the 2013 films "Under The Skin" and "Her" reawakened her love of acting. "Suddenly it was like, 'I still love this job,'" the "Lucy" star recalled. "And it reignited my passion for the work. I felt less anxious."
CLICK HERE TO SIGN UP FOR THE ENTERTAINMENT NEWSLETTER
Johansson reprised her role as Black Widow in eight movies in the MCU franchise including "The Avengers," "Captain America: The Winter Soldier," "Avengers: Age of Ultron," "Captain America: Civil War," "Avengers: Infinity Wary," "Captain Marvel" and "Avengers: Endgame."
Though Johansson's character died in "Avengers: Endgame," she returned for her own solo prequel movie, 2021's "Black Widow."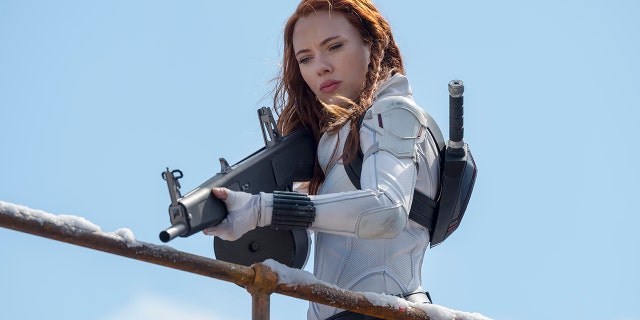 Though Johansson's character died in "Avengers: Endgame," she returned for her own solo prequel movie, 2021's "Black Widow." (Jay Maidment/Marvel Studios-Disney via AP)
In 2019, Johansson received a best actress Academy Award nomination after starring opposite Adam Driver in the divorce drama "Marriage Story." That year, she also earned a best supporting Oscar nod for her role as a single mother living in Nazi-controlled Germany in "Jojo Rabbit."
CLICK HERE TO GET THE FOX NEWS APP
Though the "Avengers" franchise launched her to international stardom, Johansson told former MCU co-star Gwyneth Paltrow that she is unlikely to make a return in future films.
"I'm done," Johansson said Paltrow's "The goop Podcast." "Chapter's over. I really felt like I kind of did all that I had to do. Also coming back and playing a character again and again, over a decade of time, is such a unique experience."