San Francisco Democrats and left-leaning media appeared to argue that the "targeted" nature of the murder of tech executive Bob Lee shows that crime is less of a problem in the city than believed.
A San Francisco Chronicle piece claimed Lee's stabbing by a "man he knew" had "pierce[d] the narrative… that the slaying was endemic of San Francisco's street conditions."
The paper said Lee was visiting town from Miami, and that his death was the product of a "personal dispute" and not a "random encounter."
Meanwhile, Democratic Mayor London Breed stated because of social media and cameras' ubiquity, people are able to publicize things "in the moment," and the occurrence can end up "completely out of context in terms of highlighting the entire city as being unsafe."
SAN FRANCISCO MURDER VICTIM BOB LEE TO BE BURIED IN ST. LOUIS; CASH APP FOUNDER'S SUSPECTED KILLER ARRESTED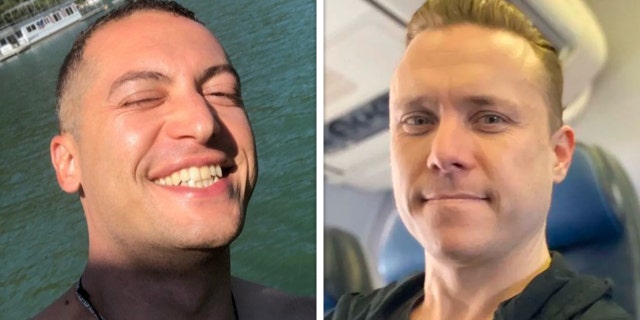 Nima Momeni, left, is jailed in San Francisco on a murder charge in the stabbing death of Cash App founder Bob Lee. San Francisco police say the two knew each other. (Nima Momeni/LinkedIn, Bob Lee/Facebook)
"That's not entirely true," Breed claimed. "It's sad because I think it's just San Francisco has been a target for so long, and used as an example because we're innovative, we're creative, we come up with out-of-the box-ideas and a number of other things to push forward change in our communities."
Breed also appeared to blame Donald Trump, adding that under the "previous president," the city was a publicity "target."
On "The Five," host Jesse Watters pointed out that even left-wing mainstays like Al Sharpton are beginning to realize the far left has gotten out of control.
At an event for his National Action Network in New York City, Sharpton said people who bill themselves as "progressive" but ignore violent crime are "not progressive.
BOB LEE MURDER: SFPD SEARCHED LUX BUILDING WHERE SUSPECT'S SISTER OWNS CONDO, REPORT SAYS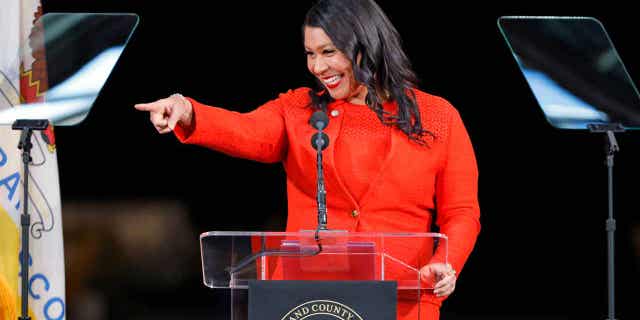 Mayor London Breed (Santiago Mejia/San Francisco Chronicle via AP)
"We got to stop using progressive as a noun and use it as an adjective, meaning you're labeled 'progressive', but your action is 'regressive' – 'I'm woke'? You must think I'm asleep," he said.
Watters riffed that it may be the first time Sharpton and fellow New Yorker Jeanine Pirro agreed on something.
Pirro concurred, adding that by Mayor Breed's logic, the attack on Paul Pelosi shouldn't be counted as a crime either because the husband of Rep. Nancy Pelosi, D-Calif., was also a targeted one.
"If they're saying that only street crime is the kind of crime that can be linked to the city, she has more than enough of it," Pirro said, blaming instead San Francisco Democrats' work toward defunding police.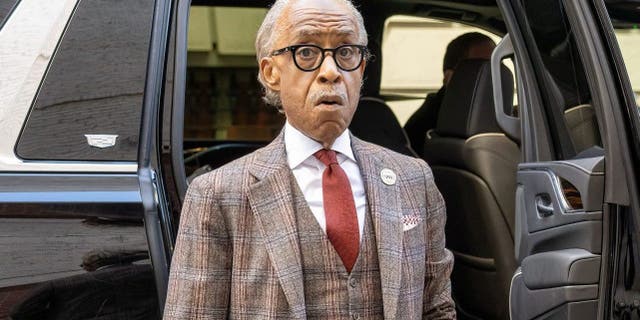 Alfred Sharpton Jr. (Gilbert Carrasquillo/GC Images)
Host Greg Gutfeld added that those intentionally delineating the motive behind Lee's murder are taking "the worst victory lap I've ever seen."
"It's kind of weird when like, one person's last moments are now a political boast," said Gutfeld.
"The [thought] that this somehow restores S.F.'s golden reputation because it wasn't a random murder. How pathetic is that? And that somehow Bob Lee's death disproves all other deaths — so this is a murder that they're OK with?" he said.
"How bad is it for a city? This is your relief. I mean, it is disgusting. And, you know, you've reached peak absurdity when Al Sharpton says we got to get tough on crime."