Russian Foreign Minister Sergei Lavrov on Tuesday clapped back at NATO opposition to freezing the war in Ukraine and said their support for Kyiv was tantamount to their direct involvement in the war.
"If NATO, through the mouth of [Secretary General Jens] Stoltenbeg, once again declares that they are against freezing, as they say, the conflict in Ukraine, then they want to fight," he told reporters according to Russian media outlet Tass. "Well, let them fight!"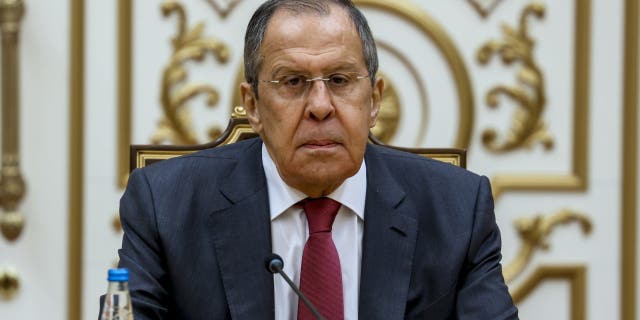 Russian Foreign Minister Sergey Lavrov attends a meeting of the Council of Foreign Ministers of the Collective Security Treaty Organization in the Belarusian capital Minsk on June 20, 2023. (Russian Foreign Ministry Press Service/Handout/Anadolu Agency via Getty Images)
UKRAINE COUNTEROFFENSIVE MAKES HEADWAY IN SOUTH, SITUATION 'COMPLICATED' ON EASTERN FRONT
"If they declare at the same time that they are not waging a war against Russia, but in fact they are doing exactly that, recognizing that without pumping the Ukrainian regime with weapons, without providing intelligence data, satellite information, goal-setting, the Ukrainian situation… would have already ended, this is actually a recognition that they are a direct participant in the hybrid war declared against Russia, and indeed the hot war," he added.
Stoltenberg applauded the continued NATO efforts to supply Ukraine with military, financial and humanitarian aid as the war continues and as Kyiv carries out the beginning stages of what is anticipated to be a major counteroffensive.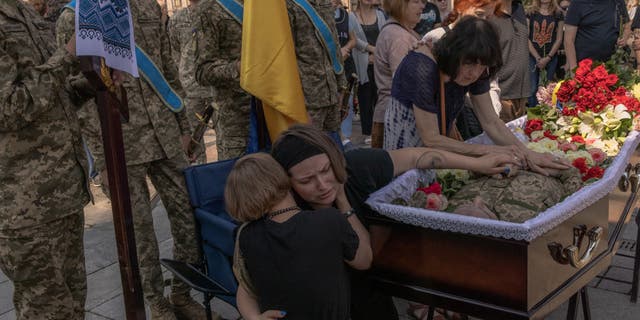 Relatives and friends mourn Ivan Shulha, a Ukrainian serviceman who was killed fighting Russian troops in the Donetsk region, at Independence Square, on June 20, 2023, in Kyiv. (Roman Pilipey/Getty Images)
CLICK HERE TO GET THE FOX NEWS APP
Ukraine has already seen some success in the Zaporizhzhia region with its initial offensive push – an area Western analysts have said is crucial to retake if Ukraine is to be successful in ousting Russian forces from not only the Kherson and Zaporizhzhia regions, but Crimea and as it looks to push northeast and pinch Russian troops.