Rep. Mike Waltz, R-Fla. warned on "America's Newsroom" Thursday that the threat posed by the leak of "highly-classified" U.S. intelligence documents is far more serious and significant than the Biden administration is projecting and called for oversight of security efforts at the Department of Defense.
LEAKER OF CLASSIFIED US INTELLIGENCE WORKS ON MILITARY BASE, POSTED THE DOCUMENTS ON DISCORD: REPORT
REP. MIKE WALTZ: I find this far more serious, more significant than what we're hearing from the White House. And what jumped out at me is that we have this massive security infrastructure within the Defense Department, our intelligence and our intelligence community, secure, compartmented facilities by the thousands, secure I.T. systems, security background checks that take months, if not years, and all of this costs billions and billions of dollars. Yet, this seems to have been done so simply. And it really drives me as a member of the intelligence community, from an intelligence committee, from an oversight standpoint, to look at that infrastructure, how much money we're spending on how effective is it, really? And then also, all of the insider threat programs that supposedly were put in place since the Snowden leaks. At the end of the day, we've built these massive forts kind of around our classified intelligence, as we should. Yet, it's the insiders that seem to be the biggest threats. And that's what I want to dig into when we get back to Washington and start conducting oversight.
BIDEN SAYS FEDS 'GETTING CLOSE' TO FINDING CLASSIFIED DOCUMENT LEAKER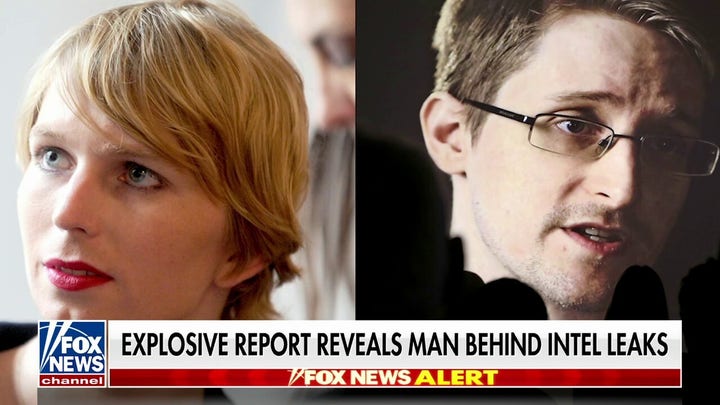 Video
President Biden said Thursday that the U.S. is "getting close" to finding the person responsible for leaking Pentagon documents that the Department of Defense has described as containing "sensitive and highly-classified material."
"I can't right now [give an update]. There is a full-blown investigation going on with the intelligence community and Justice Department and they are getting close," Biden told reporters during his trip to Ireland. "I don't have an answer for you."
The president also said "I'm concerned that it happened but there is nothing contemporaneous that I'm aware of that is of great consequence."
CLICK HERE TO GET THE FOX NEWS APP
Bidens comments came after The Washington Post published a report claiming the person behind the leak is a man in his 20s who worked on a military base and shared the classified information on the chat app Discord.
The outlet reportedly spoke to a fellow member of the chat group the leaker ran on Discord. The Post's teenage source claimed he knew the leaker's real name and where he lived but said he would not help authorities locate him.
Fox News' Greg Norman and Lorraine Taylor contributed to this report.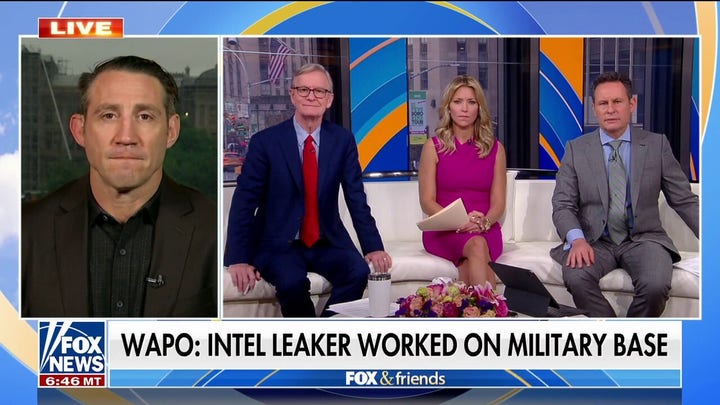 Video