Rep. Mike Gallagher, R-Wis., said during a Select Committee hearing on the Chinese Communist Party (CCP) that the United States needs to open its eyes to the risks posed by China.
Gallagher made the statement during Wednesday's hearing focusing on strategic competition between the United States and CCP.
"We need to take off the golden blindfolds and open our eyes to the risks in China," Gallagher said. "American businesses shouldn't be complicit in the CCP's ongoing genocide. An American capital should not fuel human rights abuses. Investment managers, especially U.S. pension and retirement fund stewards can't ignore their fiduciary duties."
"Just in the past few months, the CCP has increasingly criminalized routine due diligence, making a mockery of the system of transparent disclosures that undergirds our capital markets and undermined the rule of law," Gallagher said.
GOP, DEMOCRATS TEAM UP TO BLOCK CHINA FROM BUYING UP US FARMLAND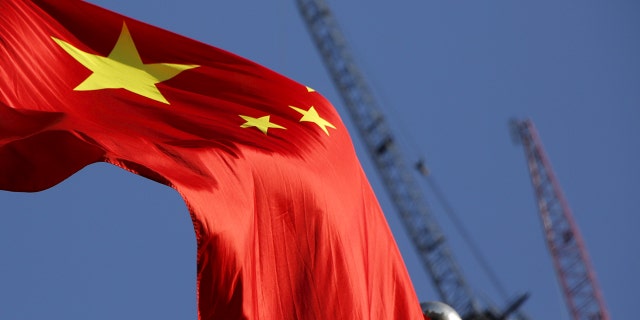 China's national flag is seen in front of cranes on a construction site at a commercial district in Beijing, China, January 26, 2016. (REUTERS/Kim Kyung-Hoon)
"We spent decades passing policies that welcomed China into the global system," House Speaker Kevin McCarthy said in January. "In return, China has exported oppression, aggression and anti-Americanism. Today, the power of its military and economy are growing at the expense of freedom and democracy worldwide."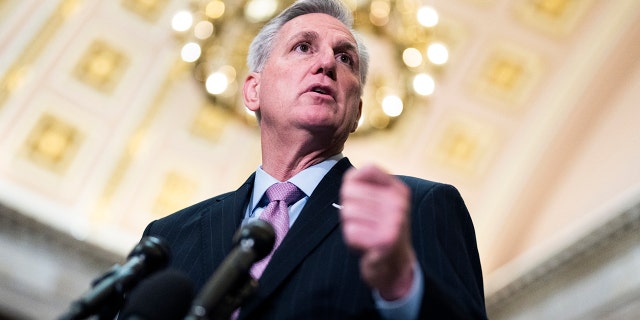 Speaker of the House Kevin McCarthy, R-Calif., conducts a news conference in the U.S. Capitols Statuary Hall on Thursday, January 12, 2023. (Tom Williams/CQ-Roll Call, Inc via Getty Images)
McCarthy said there's 'bipartisan consensus' that the era of trusting "communist China" has ended.