The Vatican has begun a formal investigation into the diocese of a Texas bishop who has publicly accused Pope Francis of effectively undermining the Roman Catholic faith.
Bishop Joseph Strickland, who presides over the Diocese of Tyler, Texas, and has described himself as a "red-pilled bishop," was recently subject to a days-long "apostolic visitation" from Rome, according National Catholic Register (NCR).
Elizabeth Slaten, the communications director for the diocese, confirmed to NCR on Monday that the visitation took place last week, though she did not offer further information to the outlet regarding who was involved with it.
"The whole process was very confidential," Slaten told the outlet. "The whole thing was conducted by the Holy See. We respect their processes. I'm not free to speak on behalf of Mother Church and the nuncio."
CATHOLIC BISHOP BLASTS 'EVIL WOMAN' HILLARY CLINTON FOR COMPARING PRO-LIFERS TO TALIBAN, RUSSIAN WAR CRIMES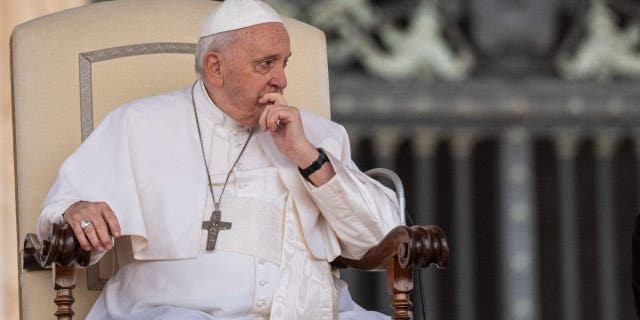 Bishop Joseph Strickland challenged Pope Francis to fire him in 2020 and has publicly claimed the Roman Catholic Church has become "weak" under his leadership. (Stefano Costantino/SOPA Images/LightRocket via Getty Images)
In 2020, Strickland maintained that the Roman Catholic Church has become "weak" under the leadership of the current pontiff and challenged Francis to fire him. He has also retweeted a video blasting Pope Francis as a "diabolically disoriented clown," NCR noted.
The bishop has also been outspoken in his criticism of U.S. political leaders such as President Biden, whom he has regularly admonished for straying from Catholic teaching such as supporting taxpayer-funded abortion. In March, he criticized Biden's administration and warned the government is sliding "closer to collapse."