As university enrollment and Americans' confidence in higher education decline, there's growing support for allowing veterans to use their GI Bill benefits to start a business rather than attend college. Proponents say the policy change could also alleviate the military's recruiting crisis.
"In the past, the GI Bill college tuition grants was the military's big recruiting magnet. But it didn't really appeal to me," 18-year-old Aden Gilbert told Fox News. "My acquaintances and peers, we think that college is very much overrated, and it can really just impede or delay an entrepreneur like myself."
'ERODED PATRIOTISM': TEEN SHARES WHY HE NOW WON'T FOLLOW IN FATHER'S FOOTSTEPS AS MILITARY RECRUITING LAGS
Gilbert is the son of a Marine Corps veteran and considered following in his father's footsteps until recently. He said the proliferation of "woke" ideology in the military prompted his decision as well as his own finances — he started a social media marketing business during his senior year of high school that he says has taken off.
FREE COLLEGE NO LONGER DRIVES MILITARY SERVICE, TEEN SAYS: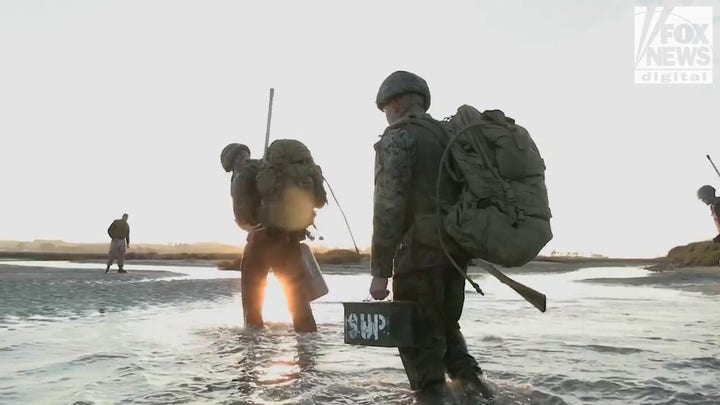 Video
WATCH MORE FOX NEWS DIGITAL ORIGINALS HERE
"I know a ton of other entrepreneurs and like-minded kids who would flock to the military if that were to pass," Gilbert said, calling the legislation a "no-brainer way to end the recruiting crisis."
The military is struggling to fill its ranks as young people like Gilbert forgo service. Military officials blame a competitive job market and a dwindling pool of qualified applicants. Only 9% of young Americans are interested in serving their country, according to the Department of Defense.
Marine Corps veteran and business owner Kate Monroe told Fox News many young people want to be CEOs.
"They don't necessarily want to do all the work to get there," Monroe added with a laugh, "but certainly the entrepreneurship is in their heart. So if they could start a business with those funds, that could be another major player in the recruitment crisis."
The pilot program would last three years under the bill. After that, Jason Gilbert hopes legislators pursue a permanent change to the GI Bill. But he expects that will come with pushback from colleges.
Cline was joined by fellow Republican Rep. Byron Donalds of Florida and Democratic Reps. Lou Correa of California and Chris Pappas of New Hampshire in sponsoring the legislation. Cline said he is continuing to "garner support behind the bill, so veterans have more options to achieve their American dream."