Sen. Rand Paul, R-Ky., issued a gloating tweet Tuesday in response to news that Chicago has been ordered to rehire and issue back wages to city workers who were fired for refusing to comply with Democrat Mayor Lori Lightfoot's COVID-19 vaccine mandate in 2021.
"Gotta love it when petty tyrants are given comeuppance," Paul tweeted with a link to an article about the ruling from Administrative Law Judge Anna Hamburg-Gal.
On April 19, Hamburg-Gal wrote on behalf of the Illinois Labor Relations Board that the city "failed and refused" to bargain in good faith with union leaders "over the effects of its decision to implement a COVID-19 vaccine mandate," which she ruled was in violation of the Illinois Public Labor Relations Act.
CHICAGO MUST REHIRE, PAY BACK WAGES TO WORKERS PUNISHED OVER COVID-19 VACCINATION MANDATE: JUDGE
The city is now required to pay back lost wages and benefits with 7% annual interest to unionized Chicago employees who work as carpenters, bricklayers, plumbers, electricians, machinists and other jobs.
Lightfoot drew anger from some union workers when she warned in 2021 that there would be "consequences" for city employees who refused to get a COVID-19 vaccine.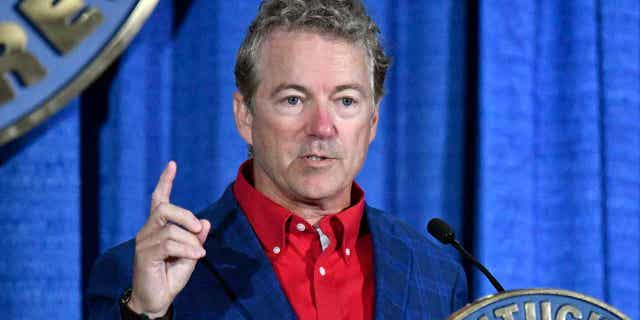 Sen. Rand Paul suggested that the ruling in favor of Chicago workers who were fired over Mayor Lightfoot's vaccine mandate was a deserved "comeuppance." (AP Photo / Timothy D. Easley / File)
RAND PAUL INTRODUCES AMENDMENT TO ELIMINATE FAUCI'S POSITION AS NIAID DIRECTOR
"Employees who fail to report their vaccination status by October 15, 2021, will be placed in a non-disciplinary, no pay status," her office said in a press release at the time.
A spokesperson for the mayor's office was critical of the recent ruling in a statement to Fox News Digital.
"The record before the Administrative Law Judge tells a completely different story. Yesterday's ruling was an erroneous decision that does not follow the law, facts nor importantly the science. We are currently reviewing the ruling and evaluating next steps," the spokesperson said.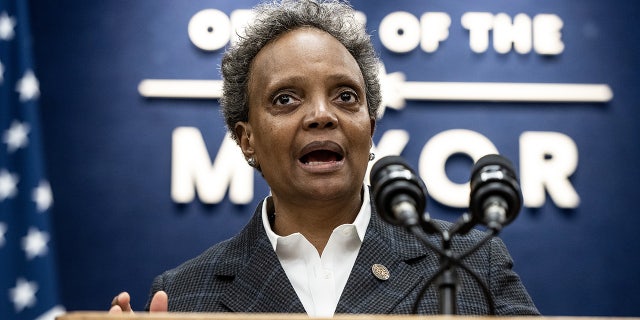 Chicago Mayor Lori Lightfoot became the city's first Democrat mayor in 40 years not to win reelection. (Christopher Dilts / Bloomberg via Getty Images / File)
CLICK HERE TO GET THE FOX NEWS APP
Lightfoot's current term ends on May 15 after she became the first Democrat in 40 years to fail at reelection as mayor of Chicago, which has seen skyrocketing rates of crime in recent years.
Fox News Digital's Kristine Parks contributed to this report.