Photos are emerging of the Northern Lights being seen in places as far south as Arizona and Arkansas overnight as a powerful geomagnetic storm hit Earth.
The dazzling displays came after the National Oceanic and Atmospheric Administration (NOAA) registered a level four out of five on the geomagnetic storm impact scale as nightfall approached Sunday, indicating that aurora could be visible in southern states, weather permitting.
Images circulating on Twitter appear to show the Northern Lights visible in states including California, Missouri, North Carolina and Connecticut.
The National Weather Service (NWS) also has posted images of aurora captured by its offices and meteorologists in states such as Kansas, Wyoming, Iowa and Wisconsin.
ODD SPIRAL EMERGES AMID ALASKA'S NORTHERN LIGHTS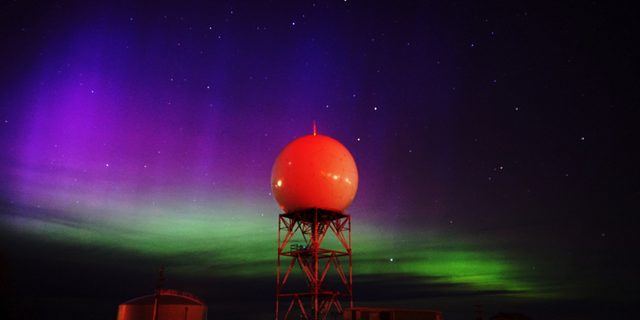 The Northern Lights seen overnight at the National Weather Service office in Riverton, Wyoming. (NWS Riverton)
A Coronal Mass Ejection (CME), which the NOAA describes as a "billion tons of plasma ejected from the sun," erupted toward the Earth on Friday.
"When a CME arrives at Earth, it can produce some of the biggest geomagnetic storms and thus, some of the brightest and most active auroras that extend furthest toward the equator," the NOAA explained.
The best time to have viewed the aurora was within about one hour of midnight, so 10:00 p.m. to 2:00 a.m. local time, according to the NOAA. The geomagnetic activity is most visible when there is little cloud cover and no light pollution from artificial sources.
NORTHERN LIGHTS DAZZLE IN OVER HALF-DOZEN STATES IN MARCH 2023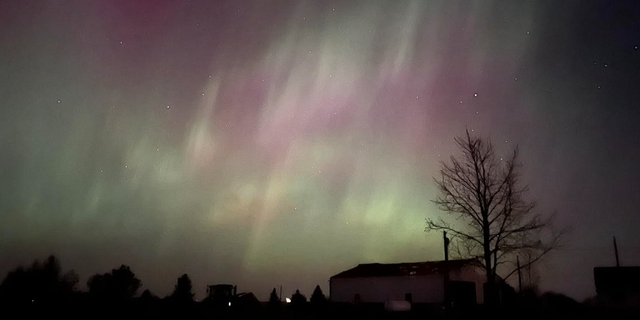 An image that the NWS Quad Cities says was taken by one of its meteorologists near DeWitt, Iowa. (NWS Quad Cities)
The NOAA also said "severe geomagnetic storms can disturb the electrical grid, but power operators take precautions in response to NOAA warnings and alerts."
"Spacecraft in low Earth-orbit may experience increased drag leading to tracking problems. Position and navigation using satellite signals like GPS may be disrupted, primarily in the polar regions, but the impact can extend into mid-latitudes," the NOAA said. "HF (high frequency) radio communications can also be disturbed, and depending on the magnitude of the storm, the impacts can last for days. High-frequency radio disruptions can hinder the work of airlines, emergency managers, radio amateurs and others."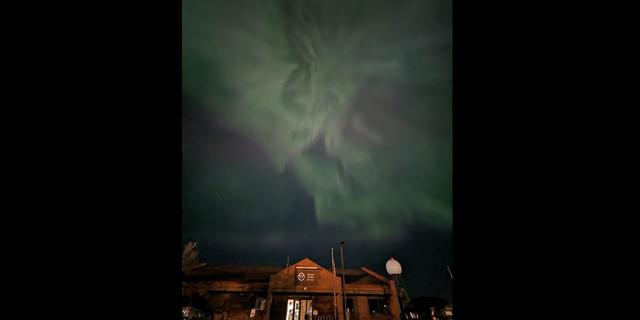 A view of the Northern Lights over the NWS Bismarck office in North Dakota. (NWS Bismarck)
The NOAA said the recent geomagnetic storm was the third of its kind since Solar Cycle 25 began in 2019.
CLICK HERE TO GET THE FOX NEWS APP
"The other storms took place on November 4, 2021 and March 24, 2023," they said. "Forecasters observed the elevated solar winds measurement for these events using NOAA's DSCOVR spacecraft, which informed the geomagnetic storm forecasts."
Fox News' Paul Best contributed to this report.