Pentagon files leaker Jack Teixeira faces a lengthy prison sentence and hefty fines for his crime, but any sentence will depend on the full impact of the leaked information.
"If he downloaded 50 documents at one time, they could charge him with the retention of 50 documents or they could do 50 different charges of retention," Cully Stimson, senior legal fellow at the Heritage Foundation and former Navy JAG, told Fox News Digital. "There's sort of an art in how you charge these things or how you indict these things."
FBI agents arrested Teixeira, a Massachusetts Air National Guardsmen, at a home in North Dighton, Massachusetts, on Thursday in relation to a trove of classified documents that have been leaked online in recent months.
President Biden has said nothing leaked was "of great consequence," but White House national security spokesman John Kirby warned Wednesday, "We don't know what else this individual or individuals might have and might still release."
PENTAGON LEAK SUSPECT JACK TEIXEIRA CHARGED WITH FEDERAL COURT, TELLS DAD 'I LOVE YOU'
Prosecutors on Friday charged Teixeira with unauthorized retention and transmission of national defense information and willful retention of classified documents. He did not enter a plea and was ordered detained pending a hearing set for Wednesday, April 19, according to the U.S. Attorney's Office for the District of Massachusetts.
Merrick Garland, the U.S. attorney general, used the 1917 Espionage Act when discussing charges against Teixeira, which would carry a sentence of up to 15 years in prison – ten years for the first charge, and five for the second.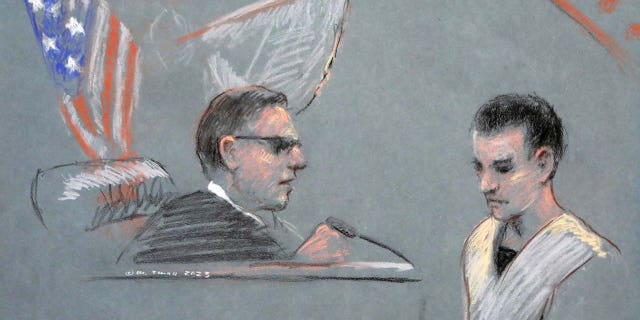 Jack Douglas Teixeira, a U.S. Air Force National Guard airman accused of leaking highly classified military intelligence records online, makes his initial appearance before a federal judge in Boston, Massachusetts, U.S. April 14, 2023, in a courtroom sketch. (REUTERS/Margaret Small)
"This criminal complaint gives us a hint, a big hint, about what the government thinks they have, what he did and where they're going," Stimson said. He explained that if the case is as "cut and dry" as the current facts indicate, the case will not take long to try.
"You can predict what a defense would be here," he continued. "This is a young, confused man. He was lonely. He had no one outside his little chat group to see this. He trusted them. He's not a foreign agent. He's not acting at the behest of a foreign agent. He's a young guy. There's no reason to ruin his life."
HOW THE FBI TRACKED DOWN PENTAGON LEAK SUSPECT
The evidence may be so clear that Pentagon files leaker Jack Teixeira's guilty sentence is just a matter of time, but the scope of his punishment depends on how damaging the leak proved to be – meaning that nothing is off the table, including the death penalty.
"In federal law, depending on how this is charged and depending on what they find out in their exploitation and collection of evidence – if, for example, we found out that the disclosures resulted in the death or deaths of individuals, and that was reasonably foreseeable, I can envision a hypothetical, factual scenario where the government asks for capital punishment."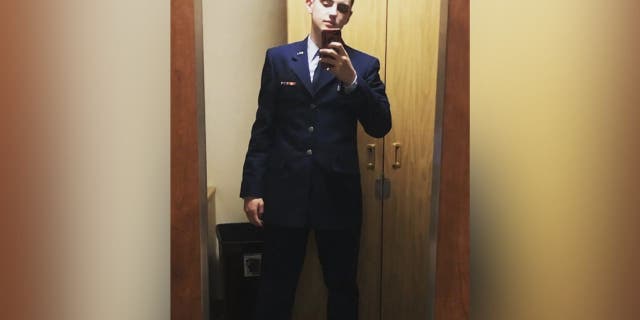 Selfie of Jack Teixeira, the 21-year-old National Guard Airman accused of leaking classified information. (Facebook)
He pointed to the case of Chelsea Manning, who downloaded hundreds of thousands of files and gave them to WikiLeaks, who subsequently published the documents in full. The leak included the identities of people in Afghanistan who were helping the U.S. military.
"It was reasonably foreseeable that the Taliban and al-Qaeda would hunt those Afghan translators and others down and kill them, and in fact, that's what happened," Stimson said. "But we didn't know that at the beginning of the case, and we don't know yet the full extent of what [Teixeira's] done, and we don't know the full extent of the damage that these disclosures have done."
PENTAGON LEAK SUSPECT SEARCHED 'LEAK' ON CLASSIFIED NETWORK AFTER STORY BROKE: FBI
Biden has publicly opposed execution as a method of punishment, but his Department of Justice pushed for the use of capital punishment in the case of the Boston Marathon bomber, seeking to overturn a lower court ruling that vacated the decision.
Rebekah Koffler, president of Doctrine & Strategy Consulting and a former Defense Intelligence Agency officer, claimed that the disclosures could have a "destructive impact" on the country's ability to collect intelligence.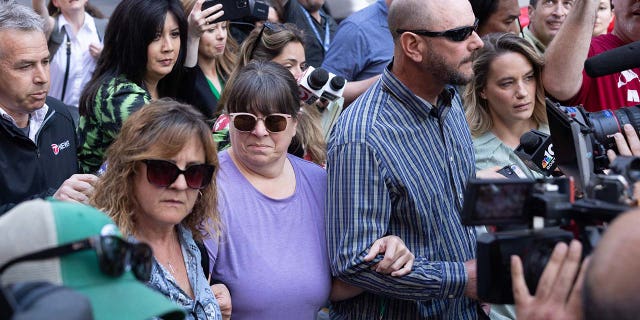 APRIL 14: Relatives of Jack Teixeira leave John Joseph Moakley United States Courthouse following his arraignment on April 14, 2023, in Boston, Massachusetts. Teixeria, a Massachusetts Air National Guardsman was charged on two counts: unauthorized retention and transmission of national defense information and unauthorized removal and retention of classified documents or material.  (Photo by Scott Eisen/Getty Images)
"It takes years to recruit human sources who are willing to betray their country and steal secrets from his/her country's government and provide them to the United States," she explained. "It takes years and billions of dollars to map out access to adversarial (or allied) networks and systems, in order to intervene in their communications," Koffler said.
"Now, some of these sources and channels will be patched up, closed and unusable by U.S. spy agencies. And massive amounts of taxpayers' money will be wasted," she added. "Overall, the impact of this leak is disastrous."
The evidence against Teixeira, who shared the documents with a small group of friends in a private online chat server, creates what Stimson referred to as a "slow plea," in which the guilt is "so overwhelmingly obvious that the defense can either try the case if the defendant wants to have a trial, or they just seek the best plea they can get and get it over with."
CLICK HERE TO GET THE FOX NEWS APP
"You're either an authorized recipient of classified information or you're not – there's no gray zone," Stimson added. "It doesn't matter if you have a super secret cabal of little gamer weirdos and there's only 12 or 15 or 25 in your little weirdo group."
"If they haven't been vetted by the government and given top-secret security clearances, it doesn't matter if it's private or not: It matters whether it's authorized to receive classified information."