The holy celebration of Passover ends on Thursday night, April 14, 2023, at sundown.
Passover is the biblical festival of freedom that has "inspired and encouraged" those "living under oppression" for centuries, Rabbi Tuly Weisz, founder of Israel365, an organization that offers educational materials and initiatives supporting the nation of Israel, told Fox News Digital.
"However, with the 75th anniversary of the establishment of the state of Israel being celebrated in just a few weeks, this Passover has new significance — at a very critical moment," said Weisz, who currently resides in Israel.
PASSOVER'S LESSONS TODAY MEAN MORE PERSONAL FREEDOM, NUCH LESS 'ENSLAVEMENT,' SAYS RABBI – HERE'S WHY
On Wednesday, April 5 (and Thursday, April 6, for those outside Israel), Jews gathered for the seder meal to "reenact the ancient exodus from Egypt" and repeat the family stories "passed down from generation to generation," noted Weisz.
He said that his grandmother, a Holocaust survivor, again shared the dramatic story of her last seder with her family in Ukraine "80 years ago, in 1943," he continued.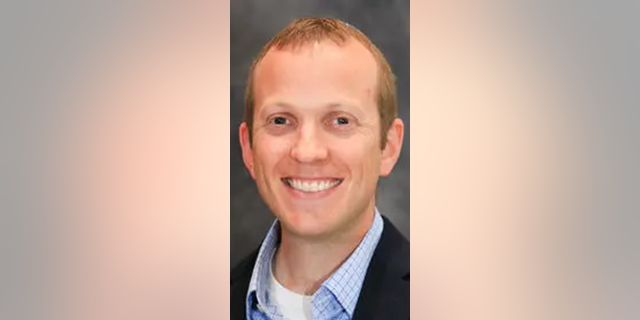 Rabbi Tuly Weisz, founder of Israel365, recounted the story of how the Nazis interrupted his family during the Passover seder. (Israel365)
"Her father had already been taken to a concentration camp and her young mother was doing her best to lead the service for the six children," he also said.
"When they got to the part of the seder that called for opening up the door to symbolically welcome Elijah the prophet, two armed Nazis entered their home," Weisz said.
"I now live in Israel — and celebrating the holiday here, I have a new story that I tell my children at our seder."
"Quick on her feet, my grandmother gave the soldiers the wine on the table, and they left the house."
BALTIMORE RABBI: ALL AMERICANS ARE ENDURING A 'WAVE OF HATE' FROM TODAY'S PROGRESSIVE LEADERS
"Every year," Weisz said, "my grandmother reminds her eight grandchildren and more than 30 great-grandchildren of the immortal words of the seder: 'In every generation, they tried to destroy the Jewish people, but the Holy One Blessed be He, continues to save us from their hands.'"
He also said, "Hitler killed six million of our people during the Holocaust, including many members of my extended family."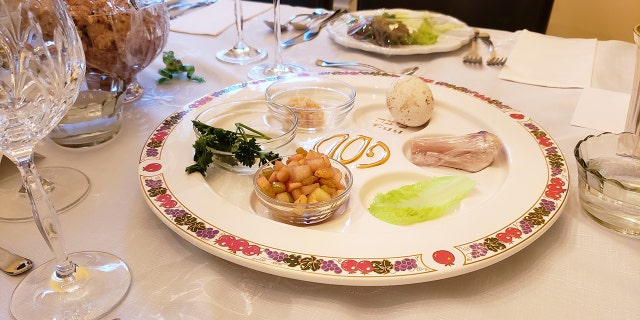 Above, a seder plate for Passover shown on a table. (iStock)
"However, my grandparents were blessed to rebuild their shattered lives in the great United States of America and celebrate Passover in freedom."
He continued, "Yet, American Jews always knew that antisemitism could reappear, even in the United States, and we all conclude our seder by singing, 'Next year in Jerusalem.'"
Weisz also said, "I now live in Israel — and celebrating the holiday here, I have a new story that I tell my children at our seder."
He added, "Two thousand years ago, the Jewish people were living in Israel and celebrating Passover, not around their family dining room tables, but in the temple in Jerusalem."
WHAT IS PASSOVER? EVERYTHING YOU NEED TO KNOW ABOUT THE HOLIDAY
"Sadly, there was great discord among the different Jewish sects who fought endlessly with one another," Weisz said.
"When the infighting boiled over, the Romans entered Jerusalem, destroyed the temple and exiled the Jews to the four corners of the world."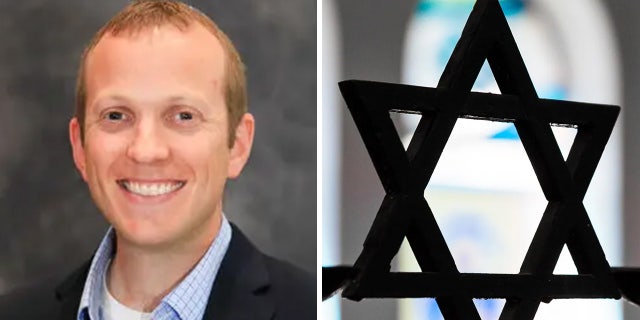 Rabbi Tuly Weisz shown above. "More than any other year, this Passover has an urgent message that Israel must serve as an eternal symbol of faith and freedom," he said. (Israel365, iStock)
"Miraculously, we have now returned," he said. "Since 1948, the Jews have been living in freedom and independence under a Jewish government."
CLICK HERE TO SIGN UP FOR OUR LIFESTYLE NEWSLETTER
"Tragically," he said, "political discord has recently once again crept into Jerusalem and our enemies are scheming all around us."
As Israel prepares to commemorate its 75th anniversary, he added, "the generation who was alive in 1948" is dwindling and "antisemitism is once again surging," Weisz said.
CLICK HERE FOR THE FOX NEWS APP
"Passover reminds us that despite all the challenges, God has a special plan for the Jewish people. More than any other year, this Passover has an urgent message that Israel must serve as an eternal symbol of faith and freedom."