A week of floods has displaced thousands of families in a part of western Burundi where a river separates the country from the Democratic Republic of the Congo, a local official said Wednesday.
More than 4,000 families living in the village of Gatumba were displaced by flooding, Mutimbuzi district chief administrator Simeon Butoyi said. Some said they were spending nights out in the cold.
Judith Nibigira, a villager who sells fish to support her four children, said she felt devastated.
FLOODED PITS IN BURUNDI KILL AT LEAST 13 GOLD MINERS
"My house has been destroyed. It was built by a benefactor living abroad," she said.
A local community leader, Lucie Gahimbare, said every rainy season produces such losses when the Rusizi River overflows.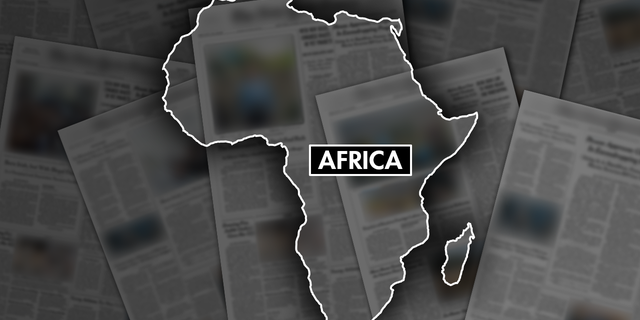 Over 4,000 families were displaced from a Burundian village by chronic flooding. (Fox News)
"Even children are used to this. This is the third consecutive time in three years," she said.
Western Burundi faces flooding due to what experts say is abnormal rainfall in the region near Lake Tanganyika where 800,000 people live. Humanitarian agencies have in the past raised alarm over the significant rise of water levels.
SOUTHERN AFRICA IS WARNED OF FLOODING, LANDSLIDES FOLLOWING DEADLY CYCLONE THAT KILLED OVER 250
A polio epidemic was declared in Mutimbuzi district in March — the first time the disease has been reported in the country in 30 years.
Flooding has forced nearly 40,000 people to move to camps in Gatumba the last three years. At least 7,000 others have relocated out of Gatumba to safer areas, according to a report by the Burundian government issued before the latest floods.
Brigadier General Anicet Nibaruta, who heads civil protection and disaster management, said camp residents could be relocated to neighboring Rumonge province and Bujumbura's Kabezi district.
CLICK HERE TO GET THE FOX NEWS APP
Nibaruta told reporters Tuesday that the government was working to address the perennial floods by seeking money to build dikes that would prevent the Rusizi River from overflowing.