A former Oklahoma substitute teacher, and wife of the Wellston police chief, faces charges after allegedly having a relationship with a 15-year-old student at the school where was employed, according to reports.
FOX 25 Oklahoma City reported that Emma Delaney Hancock, 26, was arrested and charged with lewd or indecent proposals or acts to a child under 16, soliciting sexual conduct or communication with a minor with technology, and obscene or indecent writings and pictures.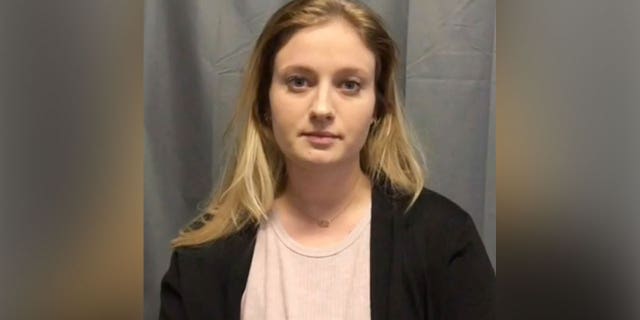 Emma Delaney Hancock (Lincoln County Sheriff's Office)
According to a probable cause affidavit obtained by FOX 25, the Oklahoma State Bureau of Investigation was alerted to an investigation into Hancock in November 2022, after the Lincoln County Sheriff's Office sought assistance.
OKLAHOMA GOV. STITT DEMANDS OFFICIALS RESIGN AFTER REMARKS ABOUT KILLING JOURNALISTS LEAK
CBS affiliate KWTV in Oklahoma City reported that Lincoln County Sheriff Charlie Dougherty said Hancock's husband, Alfred, is the Wellston police chief, which is why the OSBI was asked to take the case.
The county sheriff's office was looking into allegations that Hancock sent nude photos to the Wellston Public Schools student.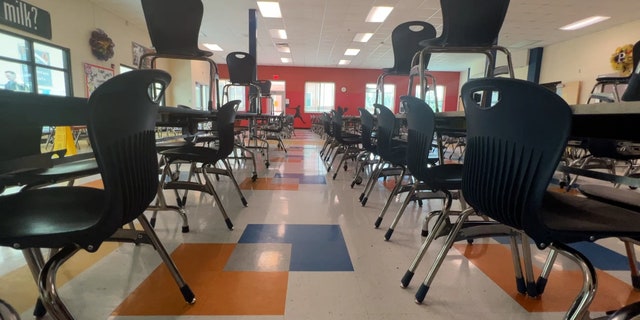 Empty classroom in an elementary school. (FNC)
The affidavit claimed officials interviewed the student, who said his interaction with Hancock began Oct. 6, when he put his phone number into her phone to get a class assignment.
63-YEAR-OLD OKLAHOMA MAN ARRESTED FOR POSSESSING 2,000 CHILD PORNOGRAPHY FILES
That same night, the student alleged, Hancock reached out to him on Snapchat with a friend request.
The Snapchat conversations between Hancock and the student escalated over the course of a few weeks, the student told investigators, moving from conversational to nude pictures and videos.
The affidavit notes two instances where the student visited Hancock's classroom, where she would allegedly kiss and touch the 15-year-old on lunch breaks as they hid in closets and pantries.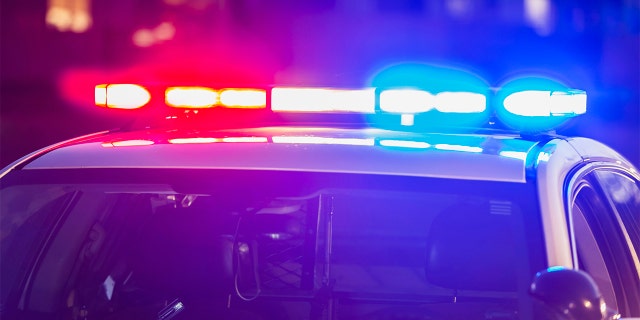 The roof of a police patrol car at night, with the blue and red lights flashing. (iStock)
The student also alleged that Hancock would let him vape from her vape pen, FOX 25 reported.
POLICE CAPTAIN ALLEGEDLY SENT PENIS PHOTOS, OFFERED FEMALE DETECTIVE FAVORS FOR PANTIES: LAWSUIT
According to the affidavit, the student told a friend about the situation with the substituted teacher, and the other student asked her about it.
The affidavit shows Hancock denied having a relationship with the 15-year-old before changing her story and saying they were not going to get caught, so it would not amount to anything.
Authorities executed a search warrant into the teacher's Snapchat account and allegedly found videos related to the accusations.
Hancock surrendered to the Lincoln County Sheriff's Office last Thursday and posted bond.
KWTV reported that several Wellson residents said Hancock's father is Wellston's mayor.
Wellston Public Schools Superintendent Mike Franz told FOX 25 that the district became aware of the allegations in November and immediately removed Hancock from the substitute call list.
CLICK HERE TO GET THE FOX NEWS APP
The district also notified law enforcement officials and is cooperation throughout the state's investigation, according to the statement.