New York City is considering housing illegal migrants in public schools across the Big Apple, in a last resort option to manage the turbulent southern border crisis.
Democrat Mayor Eric Adams' office confirmed that the city is looking into using schools, reportedly 20 to 30, for temporary migrant shelters during the summer months.
"As Mayor Adams has said repeatedly, we have more than 51,800 asylum seekers in our care and have reached capacity," a spokesperson for City Hall told Fox News Digital Thursday. "While this option is not ideal, none are, and we are in no position to take anything off the table."
New Dorp High School, Mark Twain Middle School for the Gifted and Talented, and Russell Sage Middle School are reportedly being considered as potential migrant shelters, a source told the New York Post.
"It is not a hotel, it's not a shelter. It is a school gym. So the children of Coney Island should not pay for the misguided policies of the Biden administration," NYC council member Ari Kagan told Fox News amid the outrage.
The mayor also recently caught flack for suggesting that migrants be housed in private residences around the city, as officials scramble to find housing for the thousands of immigrants flooding into New York.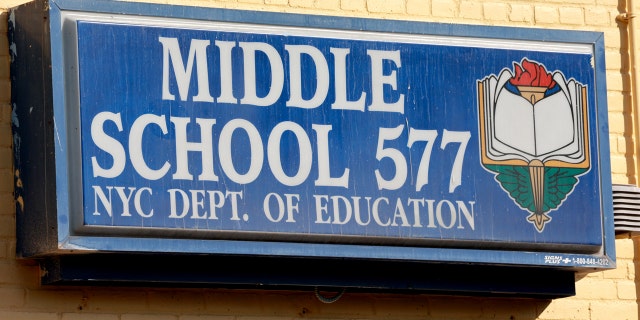 Students and parents from Public School MS 577 marched around the school located at N. 5th Street and Roebling Streets, protesting migrants being housed at the School gymnasium. The Migrants placed at the gymnasium were removed around 2:00 a.m. to unknown location in Staten Island after the City got wind of the planned protest.  ( Luiz C. Ribeiro)
After more than 81,200 asylum seekers have entered New York City's intake system since Spring 2022, Adams has housed migrants in various locations, including taxpayer-funded hotel rooms, a former NYPD training facility, and the Brooklyn Cruise Terminal.
Fox News' Stephen Sorace contributed to this report.