A shooting at a Chicago-area breach Wednesday night prompted Northwestern University to order the school's Evanston, Illinois, campus to shelter-in-place.
Evanston Police said three male teenagers where shot at Clark Street Beach near the school's campus around 8:30 p.m. local time. An 18 or 19-year-old was killed, a 15-year-old was left in critical condition and another 15-year-old suffered a minor gunshot wound.
Police clarified that the victims were not students or affiliated with Northwestern University and the shooting did not happen on campus.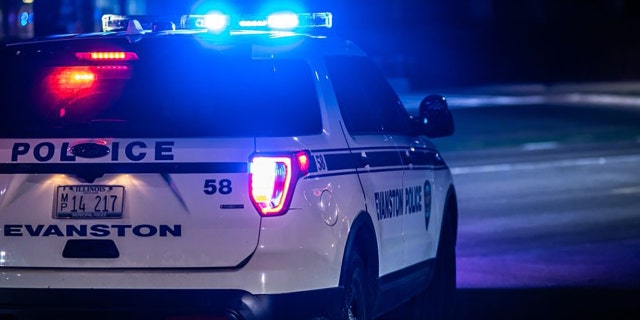 The Evanston Police Department said three gunshot victims were found near the Northwestern University campus in Evanston, Illinois on April 12, 2023. (Evanston Police)
Northwestern said the shelter-in-place order was lifted around 10 p.m. local time after police said the suspects were no longer in the area.
ILLINOIS GOV. PRITZKER RECEIVES BILL THAT WOULD MAKE IT EASIER FOR RESIDENTS TO CHANGE THEIR NAMES
"The emergency near the Evanston Campus has been lifted and is all clear. There is no danger to life safety at this time and no longer a need to shelter in place," the school wrote on Twitter.
ILLINOIS MAN LIGHTS HOUSE ON FIRE AFTER FIGHT WITH GIRLFRIEND: POLICE
Police said they are searching for two offenders that fled on foot and then in a vehicle.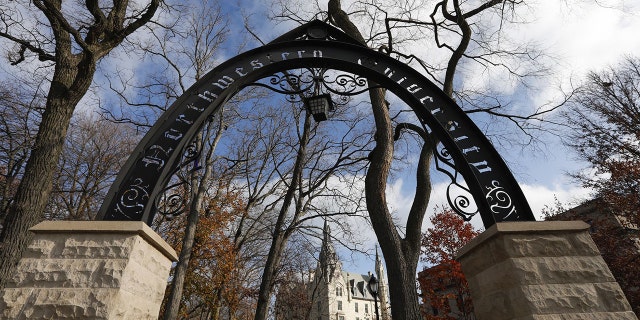 The Weber Arch at Northwestern University on Nov. 13, 2020, in Evanston, Illinois.  (Jose M. Osorio/Chicago Tribune/Tribune News Service via Getty Images)
Police said no suspects were in custody as of Wednesday night.
CLICK HERE TO GET THE FOX NEWS APP
"The incident does not appear to be a random act," Evanston PD tweeted. "Even though there is no indication of danger to the public EPD advises caution and to report anything suspicious."
Northwestern's Evanston campus is about 14 miles north of downtown Chicago.