A firearms instructor condemned Washington lawmakers for voting to ban the sale, manufacture and import of a wide array of guns in the state.
"Both sides, I think, want the same thing," Jane Milhans, a Washington State Rifle and Pistol Association board member, told Fox News. "We both want to stop crime. We don't like seeing people killed. But they're targeting the wrong people."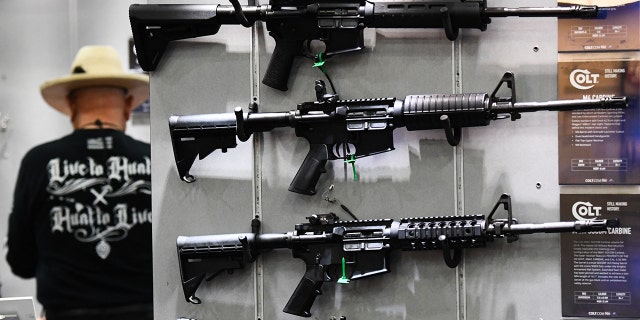 Colt M4 Carbine and AR-15 style rifles are displayed during the National Rifle Association (NRA) Annual Meeting in Houston, Texas on May 28, 2022. Both rifle variants will be illegal to sell or bring into Washington under legislation passed by the state House and Senate. (PATRICK T. FALLON/AFP via Getty Images)
DOMESTIC EXTREMISM BILL WOULD CRIMINALIZE FREE SPEECH, CREATE 'MINISTRY OF TRUTH,' ADVOCACY GROUP WARNS
House Bill 1240 bans so-called "assault weapons" — primarily semiautomatic rifles — with exceptions for law enforcement and the military. The bill passed the Senate Saturday and will return to the House for a second vote because it was amended. The bill will take effect immediately upon Gov. Jay Inslee's signature.
Washington will become the tenth state to adopt a ban on such weapons.
"Assault weapons are civilian versions of weapons created for the military and are designed to kill humans quickly and efficiently," the bill states.
It bans more than 60 specific firearms, most of them semiautomatic long guns such as AR-15s and AK-47s. Semiautomatic pistols and shotguns with certain features outlined in the bill may also be banned, but the specific guns are not listed.
"The bill takes away the personal protection option that may work the best for some people," Milhans said.
One of her students, a woman in her 70s, recently bought her first rifle for home defense. "I feel for people like her, that her option is also taken away," Milhans said.
'A LOT OF MISINFORMATION' IN GUN DEBATE, FIREARMS INSTRUCTOR SAYS: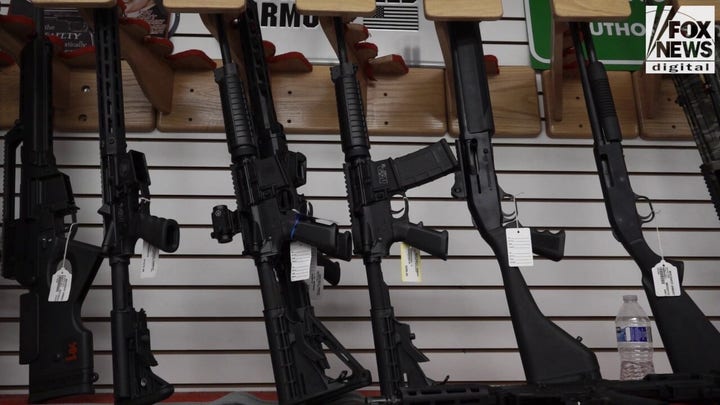 Video
WATCH MORE FOX NEWS DIGITAL ORIGINALS HERE
Milhans said most crimes are committed with pistols, not rifles, and that guns used in crime are often gained illegally to begin with.
"Black market, drug deals, theft, straw purchases," Milhans said. "So these bills will not stop that because none of those illegal firearm owners get background checks, go through safety training or do any of that."
About 25% of mass shooters used "assault weapons" to commit their crimes, according to The Violence Project, a database supported by the National Institute of Justice. The project chronicles mass shootings in which four or more victims were murdered with firearms in a public location.
Washington has had eight such shootings since 1966, according to The Violence Project, the majority of which involved handguns.
But semiautomatic rifles have been used in other murders in the state, including the 2016 shooting at a Mukilteo house party, which spurred Washington Attorney General Bob Ferguson to advocate for an "assault weapon" ban.
"The devastation of mass shootings extends far beyond the casualties and injuries," Ferguson said in a statement after HB 1240's Senate passage. "Mass shootings traumatize entire communities. We must stop selling these weapons of war in Washington."
People who already own semiautomatic rifles will be able to keep them when the law takes effect. But the bill also bans conversion kits and parts that can be used to assemble an "assault weapon," which Milhans said will make it impossible for competitive shooters to repair their firearms.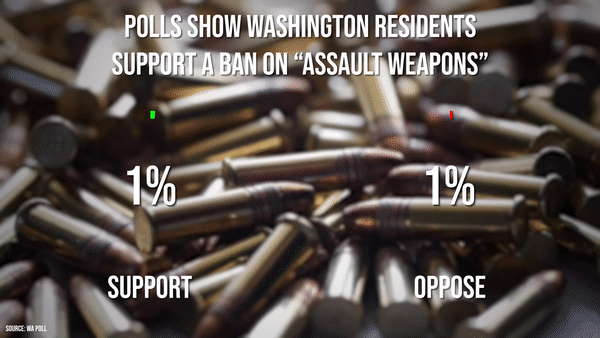 Recent polling suggests Washington residents overwhelming support a ban on "assault weapons." (Ramiro Vargas/Fox News Digital)
CLICK HERE TO GET THE FOX NEWS APP
"There's just a lot of misinformation," Milhans said of the gun control debate. "People have the assumption that these rifles are military rifles and they just aren't."
Milhans advocated for increased gun safety training, particularly in schools, and procedures to make soft targets safer.
"Because none of these laws will stop any crime," she said.
Ramiro Vargas contributed to the accompanying video.