The suspect who allegedly kidnapped and killed 2-year-old Wynter Cole Smith after a violent sexual assault with the toddler's mom could face the death penalty.
Rashad Trice, 26, allegedly sexually assaulted his ex late night on July 2, stole her car and abducted the toddler during his getaway, but not before she stabbed Trice in the leg, according to the federal criminal complaint obtained by Fox News Digital.
Trice was arrested the next morning after he crashed his car while fleeing police, but Wynter wasn't in the car, which triggered an Amber Alert and a three-day search that tragically ended in a Detroit alley between Olympia Street and Edgewood Avenue near Erwin Avenue.
Wynter's family, friends and the Lansing community came together to honor her life in vigils, where Wynter's grandma, Sharen Eddings, warned attendees that being bitter will create "these Rashad Trices."
SERIAL LA RAPIST PREYED ON WOMEN HE MET ONLINE AS VICTIM COUNT CLIMBS: POLICE
Trice was originally arraigned at the state level on eight felonies Wednesday morning in connection with the alleged assault on Wynter's mom.
On Friday, federal prosecutors took over the criminal case, which typically carry harsher prison sentences and more severe penalties than state charges.
Parts of the cord were still wrapped around Wynter's neck when law enforcement found her body, the criminal complaint says.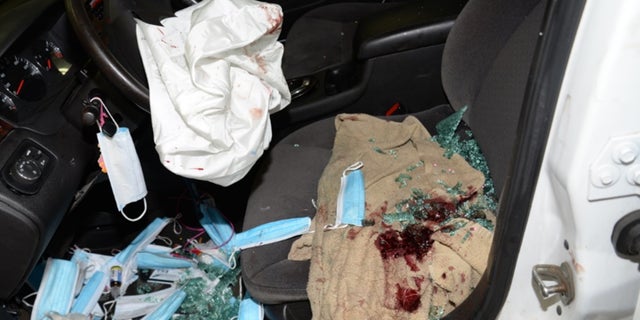 This is the driver's side of the Chevrolet Impala that Rashad Trice allegedly stole from his ex-girlfriend after he allegedly assaulted her in her Lansing, Michigan, home and kidnapped her two-year-old daughter Wynter Cole Smith
"I can help u come to me ray"
"It's not you fault the girl is the devil."
Then he tried to video call Trice.
"Trice stated, words to the effect of, 'I am already a monster.' Trice also stated that he wanted to kill himself," the complaint says.
RANDOM HOME INVASION SUSPECT 'GOT BORED' DURING SEXUAL ASSAULT OF WOMAN IN WHEELCHAIR: REPORT
Wynter is not Trice's daughter, and he doesn't have any custodial rights, law enforcement said.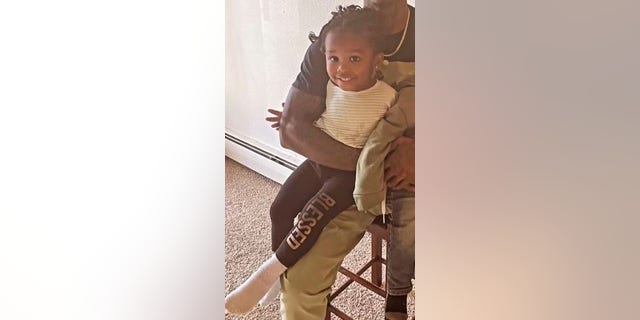 Wynter Cole Smith, 2, was found dead in Detroit on Wednesday, three days after her disappearance during an attack on her mother in Lansing, Michigan  (Lansing Police Department/Facebook)
Wynter's family said they're "heartbroken over the loss of our beautiful daughter, granddaughter, cousin, niece, and big sister."
"Wynter's brief but bright life was taken from her unnecessarily, and we will grieve her death forever," they said.
Smith's one-year-old son was also in the apartment during the alleged brutal attack but was unharmed. Authorities said that Smith's mom is in stable condition and recovering in an area hospital.