A new bill proposed in the Alabama state legislature would require illegal immigrants detained by law enforcement in the state to provide a DNA sample and fingerprints for cataloging in order to prevent criminals from being released to commit more crimes under a different identity.
Speaking with Fox News Digital one day after SB 320 passed the Alabama Senate's Judiciary Committee, Republican state Sen. Lance Bell, the bill's primary sponsor, said a trip to see the crisis at the southern border and hearing about illegal immigrants crossing into the U.S. multiple times while using a different name on each occasion inspired him to write the legislation.
He added that his inspiration was compounded when a local district attorney told him of an instance in which an illegal immigrant was convicted of murder in Alabama under one name, but was wanted in California for a separate murder under a different name.
REPUBLICANS PUSH BILL EMPOWERING LOCAL LAW ENFORCEMENT TO ENFORCE IMMIGRATION LAWS FOLLOWING TITLE 42'S DEMISE
GRIEVING MOTHER DEMANDS 'SECURE' BORDER, VOWS TO BE DAUGHTER's 'VOICE' AFTER ALLEGED MS-13 MEMBER MURDERED HER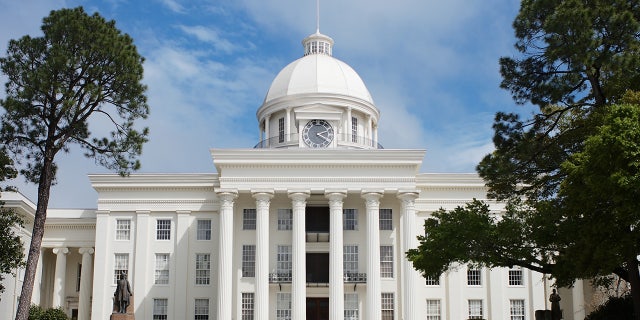 Exterior view of the Alabama State Capitol on March 22, 2020 in Montgomery, Alabama. (Taylor Hill/Getty Images)
Bell told Fox News he was expecting the bill to come to the full state Senate for a vote this week.
The bill comes just weeks following the expiration of Title 42, a COVID-era policy instated by the Trump administration, which led to thousands of migrants converging on the border.