MOUNTAIN BROOK, Ala. – EXCLUSIVE: A prison "incident" at a mountaintop penitentiary in Peru has prevented Joran van der Sloot's lawyer from speaking with him for nearly a week after news broke he would be extradited to the U.S. to face federal charges.
Lawyer Maximo Altez told Fox News Digital that a lockdown there has cut off the inmates' access to phones or any other type of communication other than in-person meetings.
As a result, Altez said he had not spoken with van der Sloot yet, and without the official go-ahead from his client, has not filed a habeas corpus petition that could "paralyze" his pending extradition to the United States on federal extortion charges.
Van der Sloot, 36, is the prime suspect in the 2005 disappearance of Alabama teen Natalee Holloway in Aruba. While he was never charged, in 2010 he allegedly took $25,000 in down payments from her family in exchange for the false location of her remains – and has been accused of extortion and wire fraud in the Northern District of Alabama.
NATALEE HOLLOWAY SUSPECT JORAN VAN DER SLOOT GETTING DIVORCED AFTER PRISON DRUG SMUGGLING SCANDAL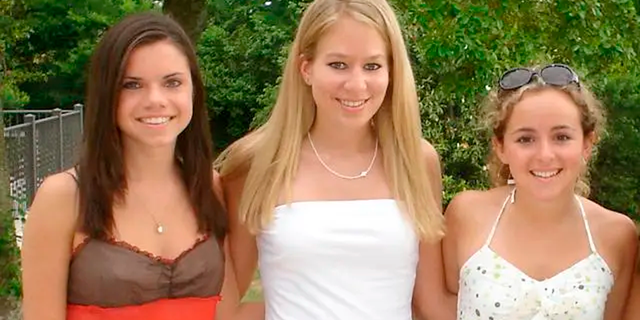 Natalee Hollway, center, went missing during a spring break trip in 2005 and was never found. (FBI)
"The Challapalca prison is the worst prison in the world", Altez told Fox News Digital previously. "Joran is in hell. He would go to a hell that is more comfortable."
In Challapalca, van der Sloot has run into a series of disciplinary repercussions, Altez said Tuesday — and that was after being sent there for trafficking drugs and a cellphone into his previous lockup.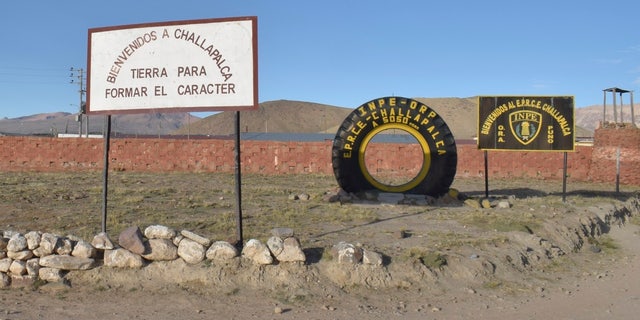 The entrance of the Challapalca maximum-security prison, where Joran Van der Sloot is serving a 28-year sentence for the murder of Stephany Flores, in Tacna, Peru, Friday, May 12, 2023. The chief suspect in the unsolved 2005 disappearance of U.S. student Natalee Holloway is poised to face charges linked to the young woman's vanishing for the first time after the government of Peru authorized his temporary extradition to the U.S.  (AP Photo/Elmer Jilaja)
If van der Sloot decides not to fight extradition, then he will undergo a medical examination and the rest is "solely administrative," Altez said.
NATALEE HOLLOWAY, SUSPECT JORAN VAN DER SLOOT: TIMELINE OF ALABAMA TEEN'S DEATH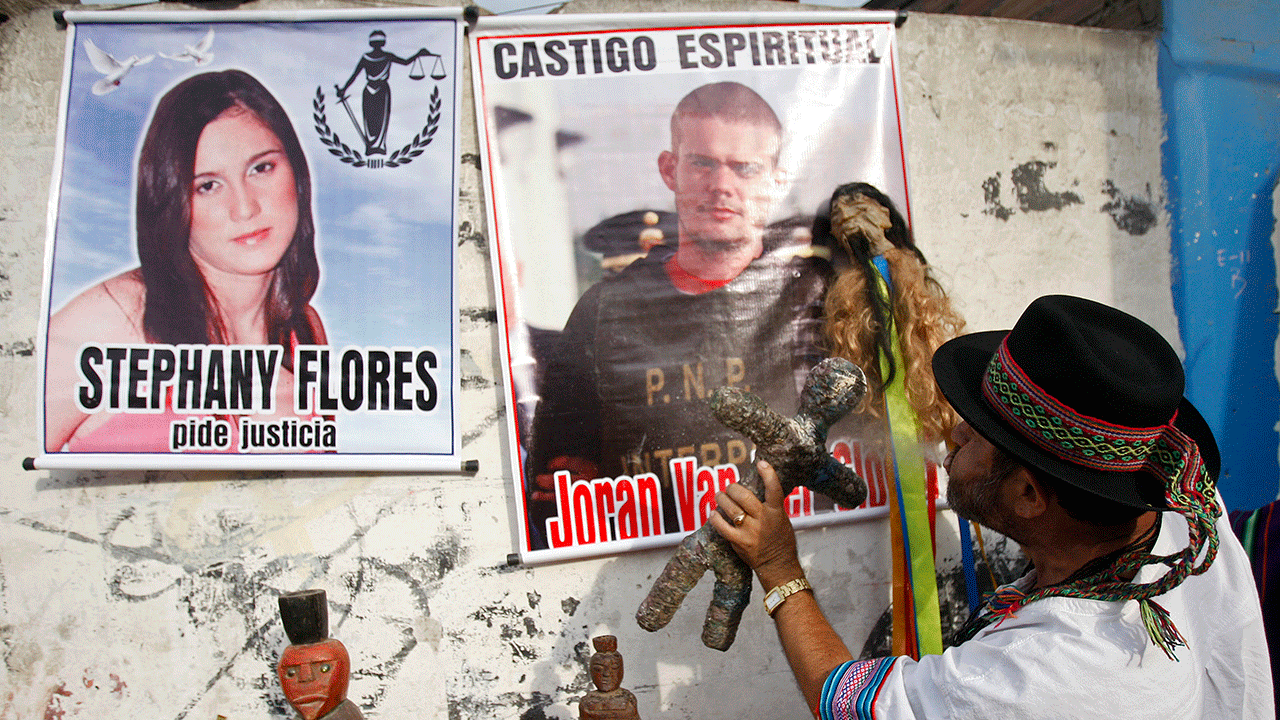 A shaman spits water on a poster of Joran van der Sloot outside San Pedro prison in Lima, Peru, Jan. 6, 2012. The poster of Stephany Flores, left, reads in Spanish "Stephany Flores asks for justice" and the poster of van der Sloot reads "Spiritual punishment." In 2012, van der Sloot was sentenced to 28 years in prison for the Flores killing. (AP Photo/Karel Navarro)
Once he is clear, according to Altez, U.S. Marshals will be in charge of his transport to American soil. The Marshals have not responded to requests for comment.
Van der Sloot will either be flown to Alabama on a U.S. government plane or escorted by Marshals on a commercial flight, López Aeda said.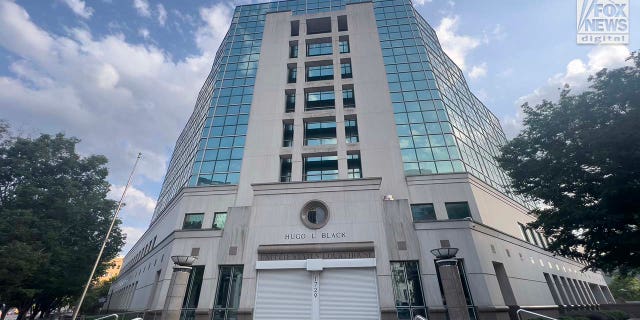 The Hugo L. Black United States Courthouse in Birmingham, Alabama on Thursday, May 11, 2023. Joran van der Sloot, the Dutch man suspected in the 2005 disappearance of Alabama teen Natalee Holloway, will be extradited from Peru to face extortion and wire fraud charges here in connection with a quarter-million dollar plot targeting Holloway's mother. (Dana Mixer for Fox News Digital)
CLICK HERE TO GET THE FOX NEWS APP
Van der Sloot is facing federal charges of extortion and wire fraud for allegedly selling fake information about the location of Holloway's remains to her mother in a $250,000 plot in 2010.