A mother who lost custody of her adolescent daughter spoke out against a California bill that could hold parents in custody battles liable for child abuse if they refuse to "affirm" their son or daughter's gender identity.
Chicago resident Jeannette Cooper, who lost custody of her then 12-year-old daughter in 2019, pushed back on the legislation during "The Ingraham Angle," noting that discrepancies in beliefs are not a form of "abuse."
"This is a big problem," Cooper told Laura Ingraham Monday. "The biggest thing is that it's a complete insult to children who are actually suffering by being beaten by their parents and suffering because they don't have enough food in their house, or they don't get actual medical attention for physical problems. So it must be some place of privilege that somebody can say that not using a pronoun that some child wants is some form of abuse."
BIDEN WARNS OF 'ARMED HATE GROUPS' TARGETING TRANSGENDER MARCHERS, ENDANGERED LGBT KIDS AS PRIDE MONTH BEGINS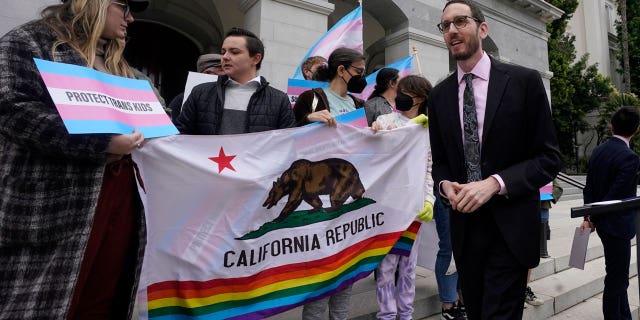 Democratic state Sen. Scott Weiner from San Francisco — an openly gay man who is one of many in the state's legislature. (AP Photo/Rich Pedroncelli, File)
Cooper previously told FOX podcast host Ben Domenech that her daughter alleged she was in an unsafe environment, and she ultimately lost custody of her. She said she hasn't seen her since March 2020.
"My daughter went to her dad's house for a regular custodial visit. I had her six days a week, and she went for regular two or three-and-a-half-hour visit, and she never came back," Cooper said. "She said that she was a boy, and she had a new name."
NAVY OFFICIALS CALLED CRITICS OF LGBTQ+ PRIDE EFFORTS 'BIGOTS' AND 'A**HOLES,' EMAILS SHOW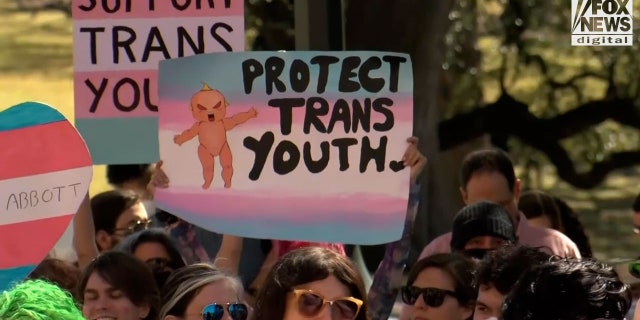 Demonstrators protest in support of rights for transgender youth. (Fox News )
If the newly-amended bill were to go into law parents who do not affirm this new standard of health and safety for their children may be found liable for child abuse and have their young one removed from their home.
An author of the bill, California State Rep. Lori Wilson, D., spoke out in favor of the legislation, claiming it would be in the "best interest" of LGBTQ+ kids.
"Many TGI children are not safe in their own home because of a non-affirming or an abusive caretaker," Wilson said during a state assembly. "Affirming their gender identity is in their best interest. We should be affirming our children in every possible way."
CLICK HERE TO GET THE FOX NEWS APP
Fox News' Gabriel Hays contributed to this report.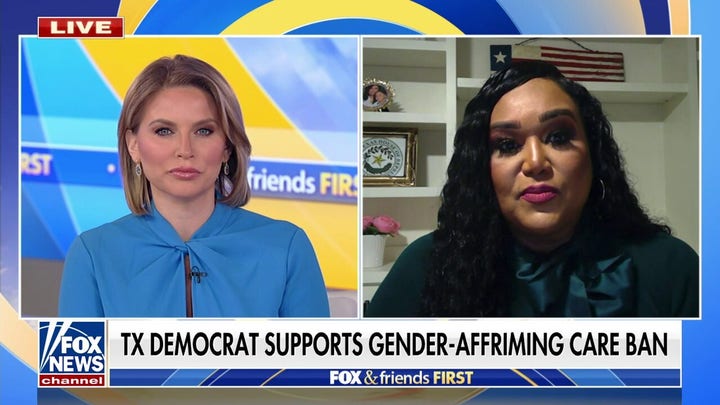 Video