Miranda Lambert could continue her record-breaking hot streak at the American Country Music Awards.
With 37 wins, the 39-year-old country music star is the most decorated artist in ACM history. Last month, she earned her 17th female artist of the year nomination, surpassing Reba McEntire's record of 16, and also received nods for entertainer of the year, artist-songwriter of the year, and album of the year for her 2022 release "Palomino."
After missing last year's ceremony for the first time in 17 years, Lambert is set to take the stage at the 58th Academy of Country Music Awards in Frisco, Texas on Thursday night.
"I'm forever grateful for the support of the country music community," the "Actin' Up" hitmaker wrote on Instagram after receiving her nominations.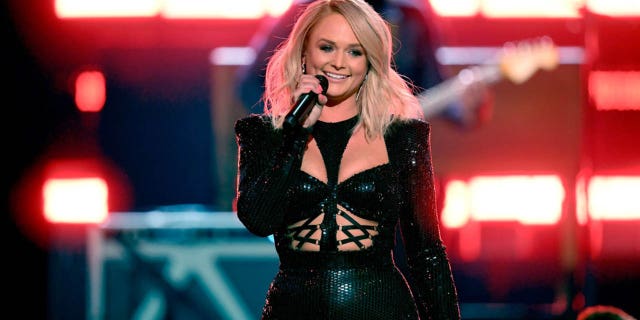 Miranda Lambert could continue to dominate the awards' podium at the Academy of Country Music Awards. (Kevin Winter/Getty Images)
She continued, "It's gonna be a big ol party in the Lone Star State! See y'all there!"
2023 ACM AWARD NOMINESS LED BY HARDY, LAINEY WILSON
In an interview with ET Canada, Lambert reflected making history yet again with her 17th female artist of the year nomination.
"It's crazy to think I broke a record," she said. "The ACMs have been so good to me. It kinda honestly lights a fire under my a– to keep going and work harder and reinvent the wheel and be more creative musically."
"You know, because when your peers vote for you and lift you up, it feels great," Lambert added. "After a lot of years of being at the ACMs, I'm still here, and I'm ready to do more."
At the ACM Honors last September, the singer took home the coveted Triple Crown Award, which has only been awarded to seven other artists. The honor is bestowed on those who have won ACM Awards in the categories of new artist of the year, male or female artist of the year and entertainer of the year.
Past Triple Crown recipients include Brooks & Dunn, Barbara Mandrell, Kenny Chesney, Mickey Gilley, Merle Haggard, Carrie Underwood and Jason Aldean.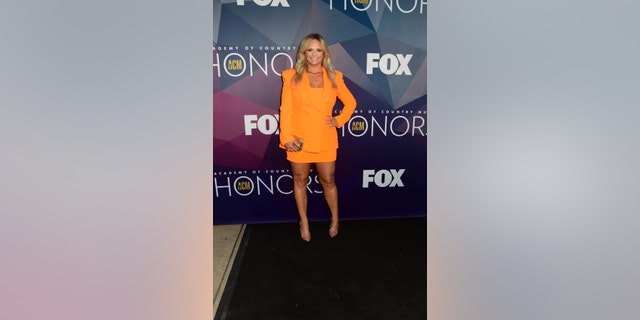 The country star was awarded the coveted ACM Triple Crown last fall. (FOX)
Thursday's ceremony will also see the Longview native return to her home state of Texas. In February, Lambert was honored by the Texas Cultural Trust with the Texas Medal of Arts award. The honor is bestowed on native Texans who have achieved excellence in the creative arts and have contributed to fostering artistic opportunities for residents of the Lone Star state.
"Yellowstone" creator Taylor Sheridan, "Dallas" actor Luke Wilson, singer-songwriter Christopher Cross and the late actress Carole Cook were also among the 11 Texas Medal of Arts honorees of 2023.
Lambert, who now resides in Tennessee, told the Austin American-Statesmen that her home state will always have a special place in her heart.
"Being a Texan, it means everything to me," the singer declared. "I'm 100% Texas through and through. I always say I'm a T state girl because my heart's a little split sometimes because I love Tennessee, too. But my whole family's in Texas. I grew up in East Texas, and so being here tonight and having our state lift up the arts is just incredible."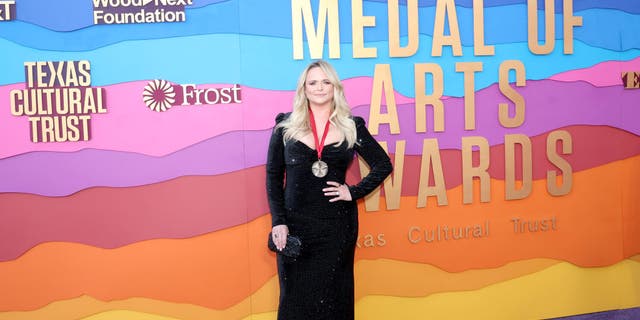 In February, Miranda Lambert received the Texas Medal of Arts from the Texas Cultural Trust. (Gary Miller/Getty Images)
Ahead of the event, Lambert opened up about how much it meant to her to be recognized by the Texas community.
"All of us Texans are extra proud anyway, but the fact that this state really lifts up art and arts of all kinds and has a whole celebration for us to celebrate us, it's really such an honor," Lambert told Fox 7 Austin.
In March, Lambert announced that she had parted ways with her label of 20 years, Sony Records. "I am, for the first time in 20 years, a free agent," the artist told ABC Audio. "I don't have a label and I feel pretty great about it."
"I mean, I have Vanner Records, which was my imprint that now I have," she added. In 2016, Lambert and Sony Records launched her imprint Vanner Records concurrent with the release of her sixth studio album "The Weight of These Wings." Lambert went on to tell the outlet that she is looking forward to seeing what is next for her in an ever-evolving industry.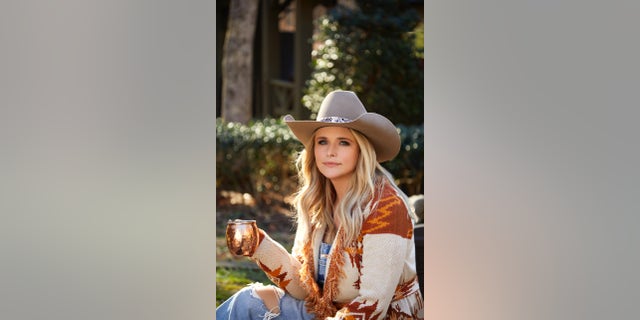 The artist became a free agent after parting ways with her label of 20 years, Sony Records, in March. (Emily Dorio)
"Everything has changed in the business," she noted. "And I'm excited to learn about it and hopefully be part of a new wave of whatever's going on, because it changes so quickly."
"But I do have a home," Lambert continued. "And it's Nashville and this community. So I'm excited to see what comes to the table. And in the meantime, I'm just working on stuff and like getting inspired and seeing what's fueling my creative vibes."
Lambert also teased that she was in the midst of writing new music and has "a few cool collabs" coming soon.
Last week, Lambert revealed on Instagram that she had teamed up with fellow country music star Dierks Bentley for new songs that would be featured on the CBS drama series "Fire Country."
JESSIE JAMES DECKER, DIERKS BENTLEY AND MORE COUNTRY MUSIC ARTISTS REVEAL THEIR ULTIMATE DUET PARTNERS
"Got some exciting news for y'all! We have a few new songs that will be on @FireCountryCBS! Tune into the show for the next two weeks on @cbstv to hear em," she wrote in the caption of a teaser clip in which she and Bentley performed a duet for the show.
 
 

 
 
View this post on Instagram
 

 
 
 

 
 

 
 
 

 
 

APP USERS CLICK HERE TO VIEW POST
Lambert told NPR in 2019 that she knew she wanted to write songs from the age of 12, She began performing in high school and released her self-titled debut album in 2001. Her career began to soar in 2003 when she placed third in the USA Network singing competition series "Nashville Star."
After appearing on the show, Lambert landed a recording deal with Epic Records, a division of Sony Music. However, she recalled that though she was an industry ingénue at the time, she quickly asserted herself with her new label.
"I just had to tell the whole label in the conference room," she told NPR. "I was scared. But I was like, look. I don't dance around in halter tops. I don't cut pop songs. I'm a country singer from Texas. And I'm going to be who I am. I'd rather not be here and waste any of our time. And, I mean, at that moment, my life could've changed completely. They could've said, well, you're not easy to work with. Bye."
However, the label's executives recognized her talent and mostly gave her free rein over her first studio album, "Kerosene." Released in 2005, the album debuted at number 1 on the Billboard Top Country Albums chart and was later certified platinum by the Recording Industry Association of America.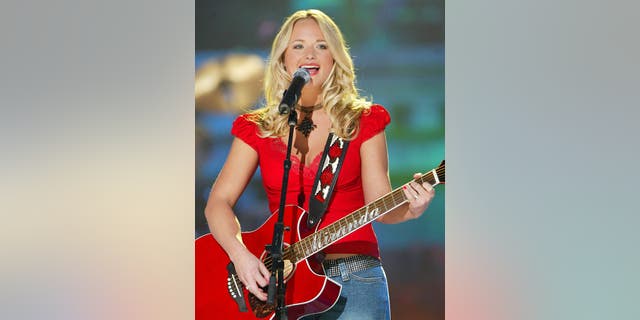 Lambert finished in third place on the USA Network's "Nashville Star." (John Russell/WireImage)
Last month, Lambert told Fox News Digital that staying true to her Texas roots has kept her grounded amid all her success.
MIRANDA LAMBERT MIGHT CONSIDER 'YELLOWSTONE' CAMEO IF SHE CAN PLAY ONE ROLE
"My brother and I had the typical small-town, Texas upbringing — church on Sundays, high school football on Friday nights," Lambert said. "Our parents worked really hard, and my mom always made things feel special even when we didn't have much."
She continued, "I think that upbringing and our community of family and friends has been really important in keeping me grounded through all the craziness of this business."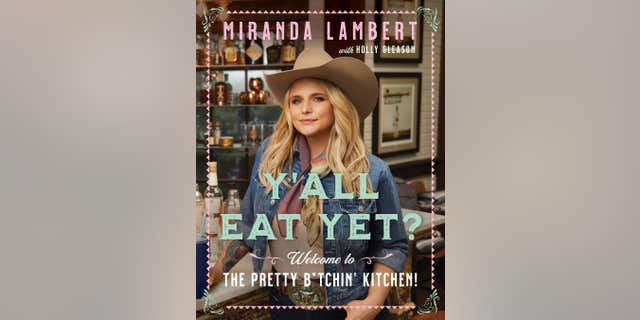 The singer released her cookbook "Yall Eat Yet: Welcome to the Pretty B*tchin Kitchen" in April. (Dey Street Books)
"The House That Built Me" singer also drew inspiration from her inner circle for her new cookbook "Y'all Eat Yet?: Welcome to the Pretty B*tchin' Kitchen," which was released in April.
Per its description, the book shares "a wide array of tasty favorite recipes, straight outta Texas and collected from all the fabulous women who helped make Miranda who she is today."
In her interview with Fox News Digital, Lambert credited her grandmother Wanda Louise Coker aka "Nonny" with inspiring her love of cooking.
She said she has carried on the tradition with the guidance of her mother Beverly June Lambert, and family friends Heidi, Vicki and Denise ("Neicy").
"They were like aunts to me who all really helped raise me and taught me about being a woman," Lambert said. "How to carry myself and how to make a house a home, especially in the kitchen."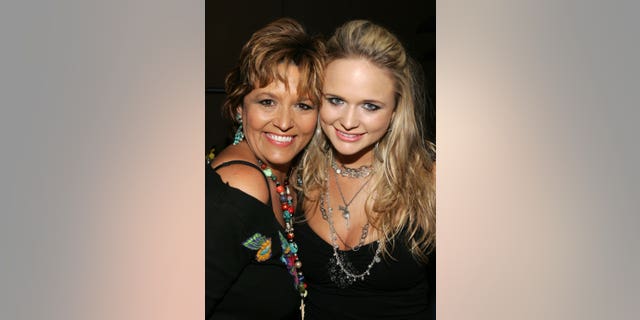 Miranda Lambert's book features recipes passed down to her from her grandmother Nonny, mother Beverly, left, and a close group of family friends. (Frazer Harrison/Getty Images for ACMA)
Lambert explained that her time spent in the kitchen and around the table with her mom and "aunts" helped her in her early songwriting career.
"So much of my music has been inspired by stories told over food. Especially when I first started writing songs," the performer said.
"I was 17 and hadn't lived much life to write about yet, so I pulled from a lot of what I learned from this strong group of women and the stories they shared around the table," Lambert said. "Whether celebrating the best days of our lives or supporting each other through the hardest days, food is usually involved, and those times are usually the ones that inspire songs."
Beverly and Lambert's father Rick, a former undercover narcotics officer with the Dallas Police Department, ran a private detective agency throughout most of the singer's childhood. The pair would sometimes take Lambert with them on stakeouts and enlist her help with their sleuthing.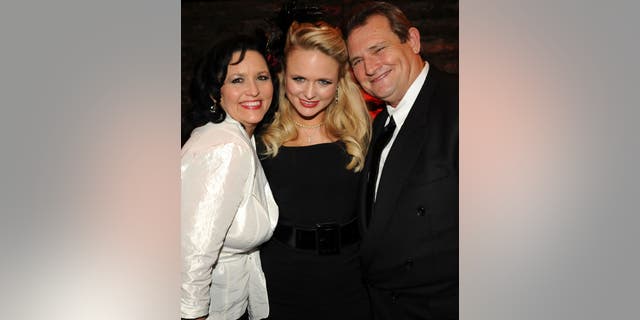 Miranda Lambert's parents, Beverly and Rick, are former private detectives who used to take her on stakeouts with them. (Rick Diamond/Getty Images for BMI)
"They were like, shady, hiding behind trees, take pictures of people cheating and stuff," Lambert remembered with a laugh during an appearance on "Live with Kelly and Mark last month."
"My mom made me do my first job uncover when I was like, 4," the star recalled. "And then one day she made me wear my cheerleading uniform from high school, and she like, made me pretend to sell cookies at the door, so I could peek in and see if there was anybody in there that wasn't supposed to be. Meanwhile, she's in the Suburban, like snapping away."
Beverly and Rick would also frequently bring home abused women and children whom they met through their investigations.
"There would be women and children who stayed with us while they got back on their feet," Lambert told Fox News Digital.
She continued, "It showed me the importance of supporting one another — especially as women — and that the world isn't all sunshine and roses. I think that was a really important perspective to carry with me as I was getting my start as an artist."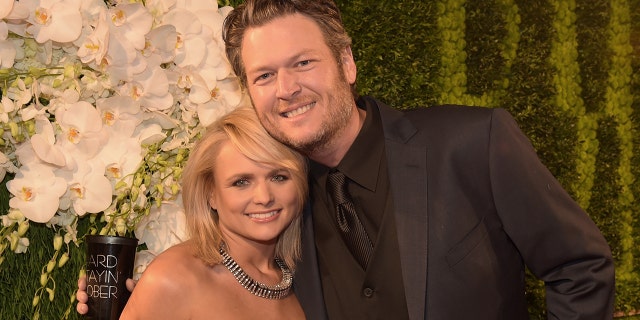 Miranda Lambert and Blake Shelton began dating in 2006 and tied the knot in 2011. (Photo by Rick Diamond/Getty Images for BMI)
In 2005, Lambert met fellow country music star Blake Shelton when they performed David Frizzell and Shelly West's "You're the Reason God Made Oklahoma" for the televised "CMT 100 Greatest Duets Concert."
Though Shelton, 46, was married to his first wife Kaynette Williams, sparks flew, with both later admitting that they fell in love at first sight.
"I knew better, like, this is off limits," Lambert recalled in a 2011 interview with "Dateline." "My parents are private investigators for God's sake. I've seen this my whole life – affairs. Of all people to know better, I know better than this."
Shelton divorced Williams in 2006 and began a relationship with Lambert. After four years of dating, they announced their engagement in May 2010 and tied the knot a year later. During their marriage, Lambert and Shelton collaborated on over a dozen songs and became one of country music's biggest power couples.
In July 2015, fans were stunned with the two announced their split and finalized their divorce just a few hours later. Their high-profile breakup was followed by a media frenzy fueled by speculation of infidelity.
"I wasn't prepared for that," Lambert admitted to CBS News in May 2022.
She continued, "Well, I don't think anybody is. And it's not nice sometimes, but I think you got to take it with a grain of salt and know that I'm a singer-songwriter, so luckily I can tell my whole truth."
However, both went on to find love again. Shelton married fellow "The Voice" judge Gwen Stefani in July 2021 after six years together.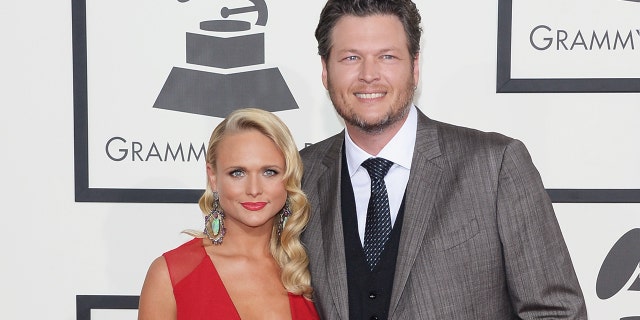 The country stars announced their split in July 2015 and finalized their divorce within hours. (ason Merritt/Getty Images)
Lambert met NYPD officer Brendan McLoughlin in November 2018 on the set of "Good Morning America" when she was performing, and he was working security. The pair embarked on a whirlwind romance and secretly tied the knot after three months of dating.
"I feel like I've been through enough in my life to know what I don't want, so when I know what I do want, I snatch it right up," Lambert told People magazine in October 2019.
In her interview with Fox News Digital, Lambert attributed winning McLoughlin's heart to one special family recipe.
MIRANDA LAMBERT'S HUSBAND BRENDAN MCLOUGHLIN RETIRES FROM NYPD, NOW WORKS AS SINGER'S SECURITY GUARD
"I think the first big meal I made for him was mom's famous meatloaf," the singer said. "That's the one everyone brings a man home to mom for or calls and asks how to make when things are getting serious.
"We joke that it's the meal that gets the ring, and it's worked for many of us."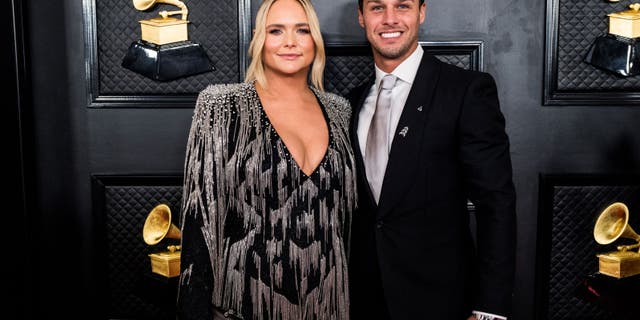 Miranda Lambert married NYPD officer Brendan McLoughlin in 2019. (John Shearer )
Lambert later told Fox News Digital that "all the girls that are in our circle know that," adding that the lucky recipe is included in "Ya'll Eat Yet?: Welcome to the Pretty B—-in' Kitchen."
CLICK HERE TO SIGN UP FOR THE ENTERTAINMENT NEWSLETTER
In January, Lambert celebrated their fourth anniversary as she shared a slideshow of photos featuring the couple posing together during a vacation to Mexico.
"Celebrating 4 years married today with my main squeeze @brendanjmcloughlin Happy anniversary babe! You are the best," she wrote in the caption.
Lambert added "(Y'all are welcome for the last two pics)," cheekily refer to the shirtless snaps of her husband.
 
 

 
 
View this post on Instagram
 

 
 
 

 
 

 
 
 

 
 

In a February interview with Fox News Digital, the "Tin Man" singer explained why she decided to share the shirtless photos of McLoughlin.
CLICK HERE TO GET THE FOX NEWS APP

"I told him, I operate in my gift. I'm a singer-songwriter… I believe that my job, given my gift, is take songs to the people, so if you're given this gift you should take that to the people," she joked, referring to her husband's fit physique. "You're welcome, world."
Lambert also shared her thoughts on the secret to a successful marriage.
"Everybody's still trying to figure that out, I think," she said with a laugh.
"Communication and laughing together I think is the secret, secret sauce."