Michael J. Fox is sharing the impassioned, yet explicit, remark his wife of 34 years said to him that caused the actor to fall in love with her many decades ago.
In his revealing documentary "Still: A Michael J. Fox Movie," Fox discusses meeting Tracy Pollan on the "Family Ties" set. She was cast as his love interest in the show.
"One day, we broke for lunch. After lunch, we picked up where we left off. The moment she said her first line, I detected a hint of garlic and sensed an opportunity to have a little fun at her expense. 'Whoa, a little scampi for lunch, babe?'" Fox remembers of the moment.
"At first she said nothing. Her expression didn't even change. But looking me dead in the eyes she said slowly, 'That was mean, and rude, and you're a complete and total f—ing a–hole.'"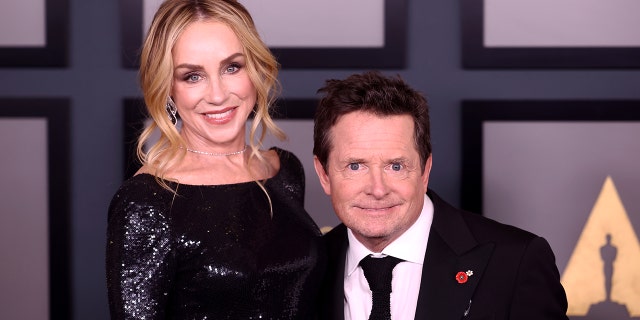 Michael J. Fox details the expletive names his wife Tracy called him before they were married. (Emma McIntyre/WireImage)
At the peak of his fame, starring in a sitcom and a part of a monstrous franchise in "Back to the Future," Fox admits he was not accustomed to being spoken to in such a negative way.
"Nobody talked to me that way. This woman was completely unintimidated by whoever I thought I was. A pig is a pig no matter how many hit movies he's just had," Fox admitted of himself.
Speaking candidly, Fox says he "was a bit of a d–k" in that period of his life.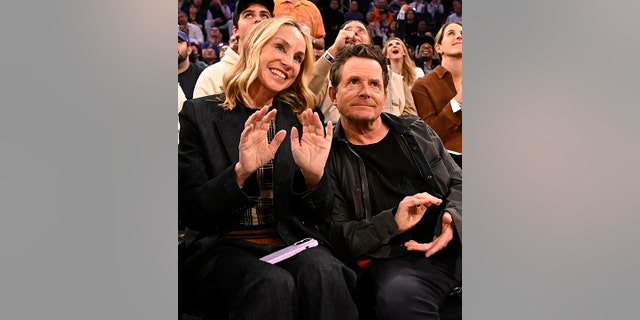 Michael J. Fox says that when he first met his wife Tracy Pollan, he "was a bit of a d–k." (David Dow/NBAE)
Fox said that although she was joking, it made enough of an impact on him to really feel something.
"She was joking, but I didn't get it because no one would ever joke with me like that," Fox explained.
"I was not the butt of any jokes. She just poked through that, like, you're a scared little kid and I'll just call you out. In that moment I fell in love with her."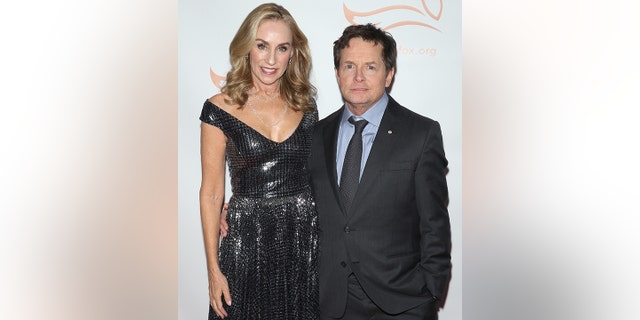 Michael J. Fox and Tracy Pollan have four children together: Sam, Aquinnah, Schuyler and Esmé. (Jim Spellman/WireImage)
Fox went on to laud his wife for her authenticity, stating "Who she is, is so locked in because it's so honest. I could be the king of England and she would be her. I could be Elvis and she would be her."
That comedic moment on set was just the beginning for Fox, as he says he and Pollan fell more in love as time went on.
"Once we got together, I was the most in love person," he shared. "I still am." The couple have been married since 1988 and share four children together.
Fox has consistently credited Pollan for helping him through his Parkinson's Disesase diagnosis.