Rep. Jamie Raskin, D-Md., announced Friday night he won't run for the open U.S. Senate seat in Maryland in 2024, which is occupied by Sen. Ben Cardin, D-Md.
Raskin, who served as the lead impeachment manager for former President Donald Trump's first impeachment proceedings, said he will run for re-election in the House of Representatives.
"At this moment, I believe the best way for me to make the greatest difference in American politics in 2024 and beyond is this: to run for re-election to the House of Representatives in Maryland's extraordinary 8th District," Raskin said in a statement. "To mobilize thousands of Democracy Summer Fellows and raise millions of dollars and everyone's spirit to fortify and build up Democratic majorities in the House and Senate.
"I am profoundly grateful not only to those who have encouraged me on this exciting path but also to those from all over Maryland who have strongly encouraged me to run for the U.S. Senate seat being left vacant by Sen. Ben Cardin."
MARYLAND REP. JAMIE RASKIN DIAGNOSED WITH 'SERIOUS BUT CURABLE' CANCER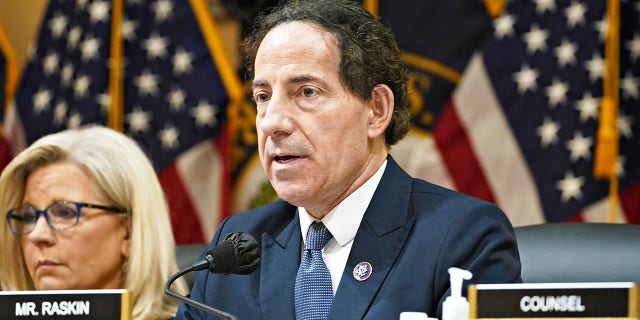 Rep. Jamie Raskin, D-Md., speaks during a hearing of the Select Committee to Investigate the January 6th Attack on the U.S. Capitol in Washington, D.C., July 12, 2022. ( Al Drago/Bloomberg via Getty Images)
Raskin said that "If these were normal times," he would be "pretty sure" he'd run for senate.
CLICK HERE TO GET THE FOX NEWS APP