Family members are demanding answers after their 2-year-old son was restrained by a towel at a local Maryland daycare.
The video clip posted by Kids Villa Learning Center in Germantown, Maryland shows the group of daycare children gathered around a table celebrating a birthday party. Ruby Campbell, 2-year-old Sean's grandmother, said that she was shocked when she saw the now removed video on social media.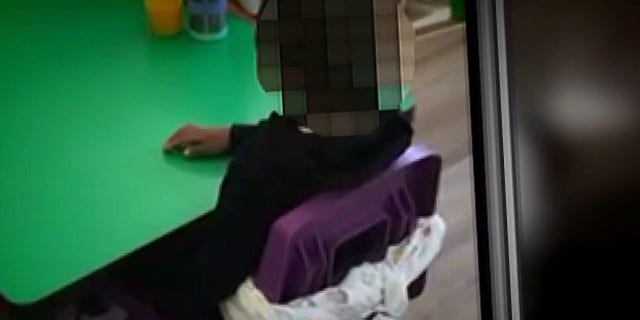 Screenshot of the video showing 2-year-old Sean Campbell tied to a chair during a birthday party at his daycare in Maryland. (FOX 5)
The video clip showed the 2-year-old restrained with a towel around his waist.
TEXAS HOSPITAL SEES 30 INFANT DEATHS IN 15-MONH PERIOD, WARNS OF CO-SLEEPING DANGERS
Campbell contacted the two daycare workers who were in the classroom during the incident. The teachers told her that Sean was not sitting still, which led them to restrain the 2-year-old with a towel onto a chair.
"He was [in] no way acting any different from any normal 2-and-a-half-year-old would act," Campbell told FOX 5. "In the video, you could see there are other kids standing up. There are other kids moving around. So, I'm not going to say that he was acting unruly. I'm saying he's acting like a 2-and-a-half-year-old would act."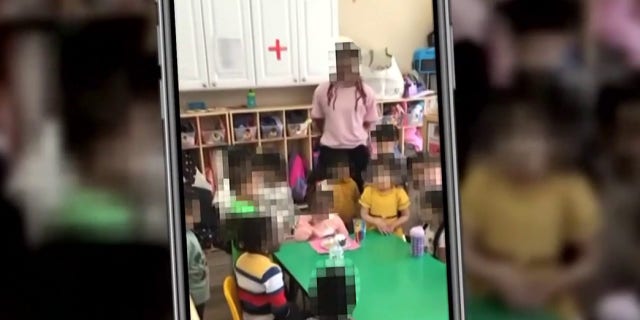 Teachers and children participate in a daycare birthday party in Germantown, Maryland. (FOX 5)
Following the incident, the two teachers were suspended indefinitely.
FOX 5 spoke with the director of Kids Villa Learning Center, and she said the center does not have a restraining policy because children are not supposed to be restrained.
GOV. HUCKABEE SANDERS TO SIGN BILL REQUIRING PARENTAL PERMISSION FOR SOCIAL MEDIA USE FOR MINORS
"We showed the video to the daycare director, and she was shocked too." Campbell told FOX 5. "She couldn't believe what she was seeing too."
The Campbell family filed a police report with the Montgomery County police, but authorities are not investigating what happened as a crime since the child had no bruising and the towel did not cause any bodily harm. The family filed a complaint with child protective services.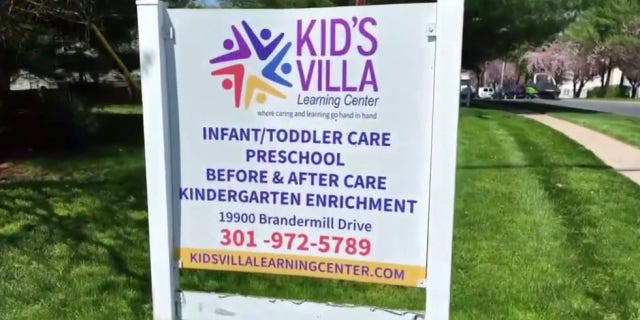 The two teachers at Kids Villa Learning Center in Germantown, Maryland were suspended indefinitely following backlash from the video (FOX 5)
Campbell says her grandson is not returning, and he started at a new day care center today.
CLICK HERE TO GET THE FOX NEWS APP
Maryland state regulation do not have laws explicitly discussing "restraining" at daycares and schools. State law prohibits abuse, neglect, mental injury or injury as treatment. The state also states that discipline should be appropriate to the age, maturity and physical condition of the child.