Mark Wahlberg is getting back to his roots.
In a video he shared on Instagram, the actor returned to a grocery store called Stop & Shop in Quincy, Massachusetts, where he worked as a teenager. His purpose, he said, was to get his old job back.
"All right, right here is where the whole hustle started," he said in the video as he stood in the parking lot in front of the store.
"In 1998, I was working at this Stop & Shop on Newport Avenue in Quincy, but it was over there," he continued, pointing across the street. "They moved the store."
MARK WAHLBERG DOESN'T 'SHY AWAY' FROM HIS FAITH: 'IT'S JUST THE MOST IMPORTANT ASPECT OF MY LIFE'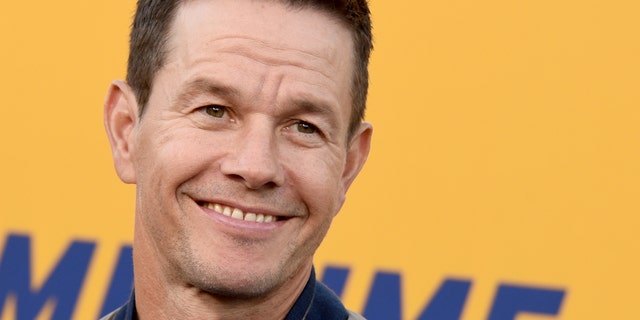 Mark Wahlberg joked he was trying to get his old job back during a visit to his hometown market. (Gregg DeGuire)
While he said 1998, it seems clear he meant 1988. He was 17 that year, and by 1998 he'd already become a star with Marky Mark and the Funky Bunch, and his acting career was thriving.
"I was bagging groceries," Wahlberg continued, "$3.65 an hour while I was right up the street getting my driver's ed. The same day I turned 17, I got my driver's license, I bought a Pontiac LeMans s—box for $200 … We're gonna see if I can get my job back."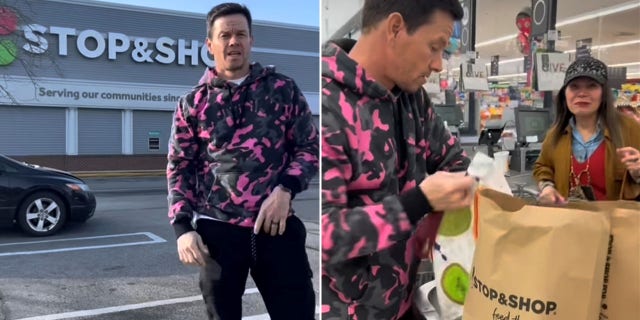 Mark Wahlberg went back to where he held his first job and started bagging groceries. He shared the experience on his Instagram. (Mark Wahlberg Instagram)
After entering the store, he approached a checkout lane and kindly said "Hi" to the cashier before beginning to open up a paper bag.
"I'm getting my old job back," he told her, greeting the customer as well.
MARK WAHLBERG SAYS LEAVING HOLLYWOOD FOR LAS VEGAS GAVE CHILDREN 'CHANCE TO THRIVE'
The star grabbed a large bag of oranges and asked if the shopper wanted them double-bagged because they were so heavy, making it clear he hadn't forgotten the ins and outs of his first job.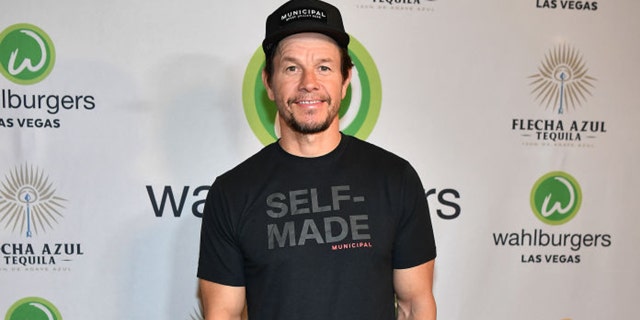 Mark Wahlberg earned $3.65 an hour working at his local grocery store. (Denise Truscello/Getty Images for Wahlburgers)
He continued to bag groceries for several more customers, and many of them seemed excited to see him in the store.
Wahlberg even hugged some people, telling one, "God bless you."
CLICK HERE TO SIGN UP FOR THE ENTERTAINMENT NEWSLETTER
"He's doing some serious good in the world, this young man," one employee said, smiling proudly as he interacted with everyone.
"We're gonna bring people together," he told her as he posed for some photos with fans.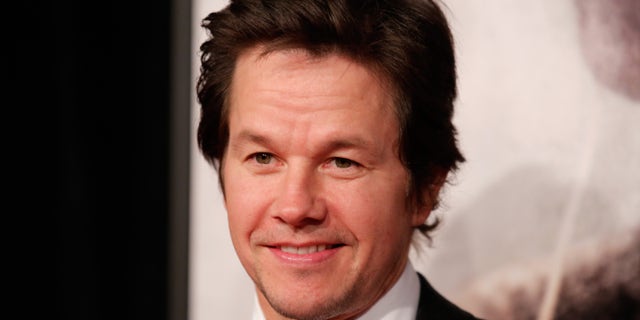 Mark Wahlberg used some of his Stop & Shop earnings to buy his first car for $200. (Jemal Countess)
Fans commended Wahlberg for his actions in the comments on his video, with the Stop & Shop page leading the way.
"We love to see it!" the store's page said. "Come back and bag anytime, Mark."
"GOD BLESS YOU MARK! You such an inspiration to the world," one person told him.
CLICK HERE TO GET THE FOX NEWS APP
Another fan wrote, "You are a True Angel of God!!! Thank you sooo much for sharing your humble beginnings and blessing others back at the origin of where you offered service with your love and light!!! We Love u!!"