Portland State University has quietly returned guns to its campus police force, nearly three years after the anti-police protests and riots that drove the Oregon school to disarm security officers.
"Unfortunately, the environment around the PSU campus has changed since that time," the university's president Stephen Percy wrote Tuesday in an announcement.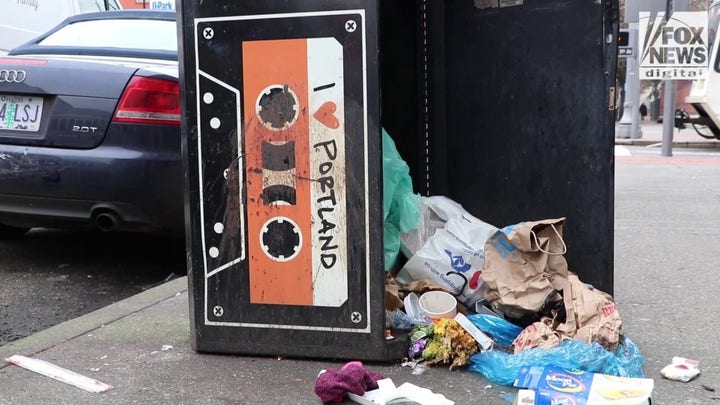 Video
CRIME TURNED PORTLAND INTO A 'HOLLOWED OUT SHELL.' ITS NEIGHBORS ARE TRYING TO KEEP IT FROM HAPPENING TO THEM
Percy cited rising crime, an increase in weapons near campus and lack of support from the Portland Police Bureau for the policy change.
Student activists had lobbied for years to have campus police disarmed. Calls intensified in 2018 after campus police shot and killed Navy veteran Jason Washington as he tried to break up a fight outside a bar.
But it wasn't until the height of the 2020 protests, which raged for more than 100 consecutive nights, that Portland State announced its officers would stop routinely carrying guns on patrol.
"We can do an effective job without weapons," PSU campus safety chief Willi Halliburton told The Oregonian at the time. "I know they're talented to do their jobs without the use of a weapon."
OREGON LAWMAKERS 'LOVING HOMELESS TO DEATH' BY THROWING MILLIONS IN FUNDING AT CRISIS, LOCAL OFFICIAL SAYS
But then crime increased three years in a row across Portland. The city smashed its previous homicide record in 2021 and again last year. Many businesses have fled the city due to repeated burglaries and vandalism.
PSU reversed course on Feb. 14, according to The Oregonian, but didn't announce the change until this week.
"Recently, our officers encountered individuals on campus with weapons," Halliburton said. "This has made me make the hard decision to have more armed patrols on campus."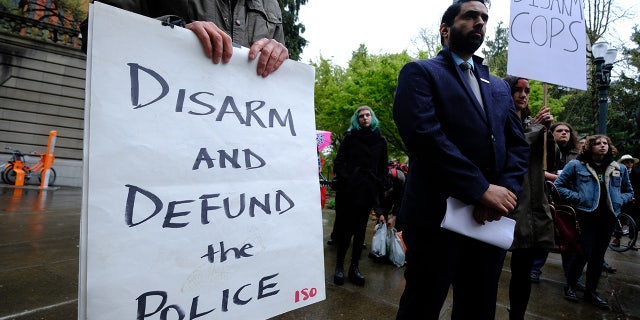 Protesters hold signs calling on police to be disarmed in Portland, Oregon. (Alex Milan Tracy/Anadolu Agency/Getty Images)
CLICK HERE TO GET THE FOX NEWS APP
The college now has nine armed patrol officers, seven public safety officers and eight campus ambassadors, according to Halliburton.
"We have not abandoned unarmed patrols," he said. "You will see our officers respond to certain calls in an unarmed manner. This was done so at the officers' discretion and when it's safe."