A liberal organization says Gov. Gavin Newsom's, D-Calif., proposal to curb gun rights through a new amendment to the Constitution is "offensive" grandstanding.
"I find it really frustrating as a liberal because we all know this is never gonna happen," Lara Smith of The Liberal Gun Club told Fox News Digital. "I think it's grandstanding, and I find it offensive."
'THIS IS GRANDSTANDING,' LIBERAL GUN CLUB SPOKESPERSON SAYS OF CALIFORNIA GOVERNOR'S PROPOSAL: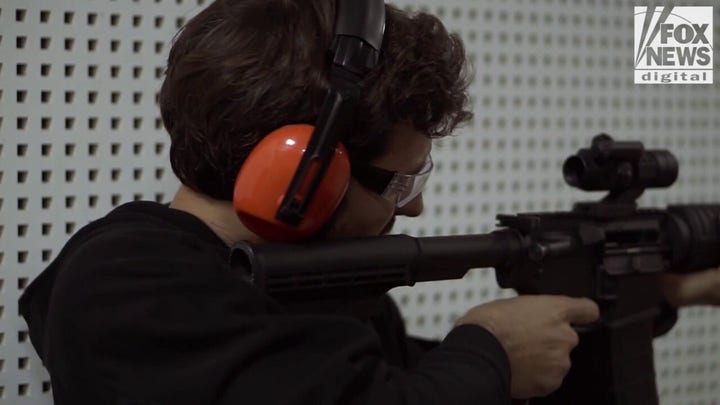 Video
WATCH MORE FOX NEWS DIGITAL ORIGINALS HERE
Newsom unveiled his proposal for the 28th Amendment to the Constitution on Thursday morning.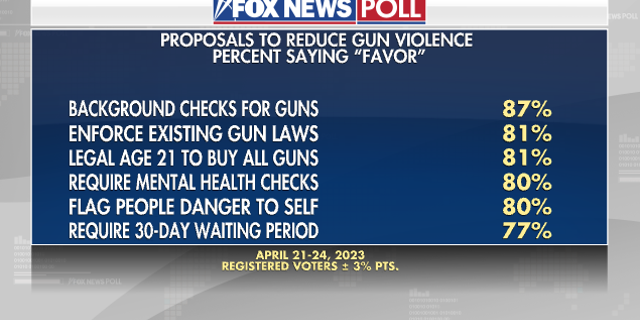 Fox News poll on gun violence and the Second Amendment. (Fox News)
NEWSOM THREATENS DESANTIS WITH 'KIDNAPPING CHARGES' OVER MIGRANT FLIGHTS TO SACRAMENTO
"California's nation-leading gun safety laws serve as a valuable blueprint for other states and Congress to save lives," the press release from Newsom's office reads. "California's gun safety laws work."
The Golden State has one of the lowest rates of firearm mortality in the country, according to 2021 data from the Centers for Disease Control and Prevention. The same CDC data showed New Hampshire — which received an F score on its gun laws from the pro-gun control Giffords Law Center — has an even lower firearm mortality rate than California.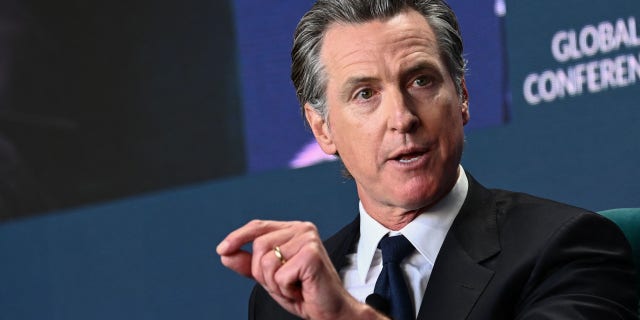 California Gov. Gavin Newsom announced a proposed 28th Amendment that would restrict gun rights. (PATRICK T. FALLON/AFP via Getty Images)
WHY GUN OWNERSHIP IS SPIKING AMONG THIS DEMOGRAPHIC
Proposing a new amendment to the Constitution takes a two-thirds vote in both chambers of Congress, or through a convention of states called by Congress at the request of two-thirds of state legislatures. It would then have to be ratified by three-fourths of the state legislatures.
Since Republicans control the House of Representatives and Democrats hold a slim majority in the Senate, a proposed amendment restricting gun rights would have essentially no chance of happening. Newsom is calling for a convention of states to meet and draft his proposed amendment.
"If you keep focusing on things like these undefined supposed solutions that don't actually say how they're gonna work, we don't get anything done," Smith said. "We don't actually solve the problems that the country is facing. I think it's window dressing."
Chris Pandolfo contributed to this report.