One of the most recent viral trends to hit TikTok is a new insect extermination hack.
Users have been attempting the "gas in a glass" method of getting rid of wasps that may be terrorizing their homes.
Those who have tried the hack filled a glass, jar or bucket about a third of the way with gasoline.
ARE YOU A MOSQUITO MAGNET? IT MIGHT BE FOR ONE UNPLEASANT REASON
While the results have been effective for some people, one expert — Orkin's technical services manager and entomologist Ben Hottel — warned others against taking this action for a number of reasons.
In an interview with Fox News Digital, Atlanta, Georgia-based Hottel said the method is not only dangerous but also potentially illegal for exterminators, per Environmental Protection Agency (EPA) guidelines.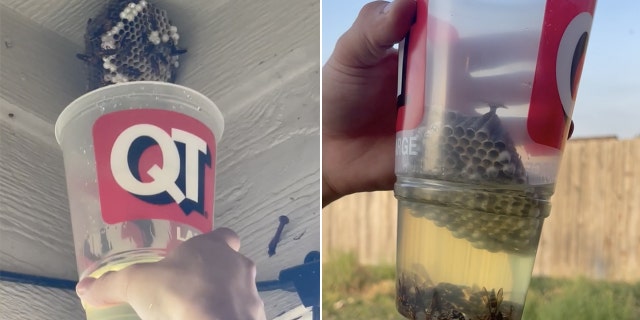 A TikTok user is shown attempting the wasp-killing trend with gasoline inside a large soda cup. (Vanessa Hernandez)
Pest control professionals are expected to use products that are registered with the EPA, Hottel said.
Also, from a safety perspective, Hottel pointed out the dangers of handling gasoline this way, especially amid the Fourth of July and summer season, when fireworks can start a fire very easily.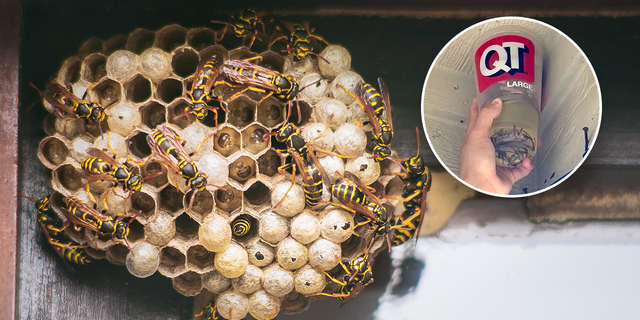 Orkin entomologist Ben Hottel does not recommend using gasoline to kill wasps due to a range of safety concerns. (iStock/Vanessa Hernandez)
Gasoline is also considered a hazardous household waste, according to Hottel — which sparks environmental concerns once the wasp-filled gasoline remnants are ready to be discarded.
"Obviously, you wouldn't want to just dump it onto your lawn or down the drain," he said.
"So I would not recommend it," he said.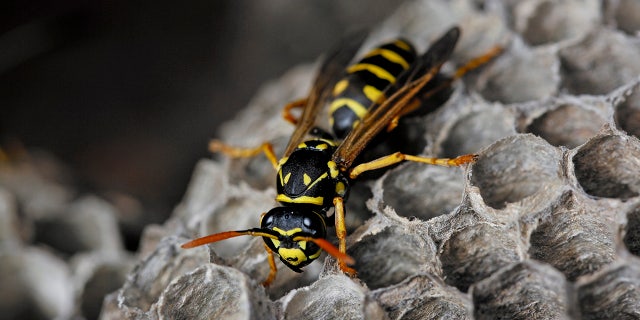 Using gasoline to kill insects would be illegal, said Orkin's Hottel. (iStock)
Also, Hottel encouraged the public to be "very hesitant" about handling wasp nests themselves to avoid potentially dangerous stings.
CLICK HERE TO GET THE FOX NEWS APP