The Cannes Film Festival chief defended Johnny Depp's upcoming appearance as the actor's latest film "Jeanne du Barry" has been included in the opening night.
The inclusion of his film with Maiwenn has been largely criticized following Depp's six-week trial involving his ex-wife Amber Heard. Depp accused Heard of defaming him in the 2018 Washington Post op-ed in which she referred to herself as a domestic abuse survivor.
The film festival chief, Thierry Fremaux, emphasized freedom of speech when defending Depp's inclusion in the festival, which kicks off Tuesday. The actor is starring as Louis XV in "Jeanne du Barry," which will follow the life of Jeanne Bécu, the French king's last official mistress.
JOHNNY DEPP'S EX-WIFE AMBER HEARD SPOTTED JOGGING IN SPAIN AFTER REPORTEDLY QUITTING HOLLYWOOD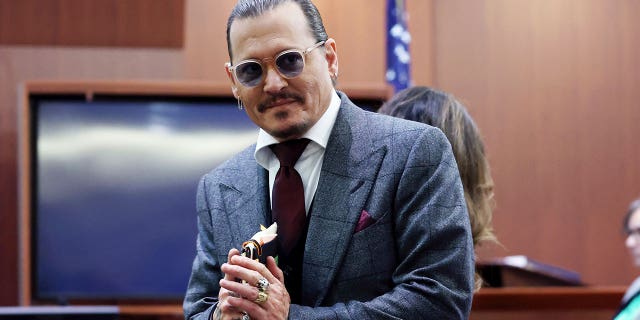 Johnny Depp won his defamation case against ex-wife Amber Heard in 2022. (Michael Reynolds)
"I don't know about the image of Johnny Depp in the U.S. To tell you the truth, in my life, I only have one rule, it's the freedom of thinking, and the freedom of speech and acting within a legal framework," Fremaux told journalists during a press conference ahead of opening night, according to Variety.
"If Johnny Depp had been banned from acting in a film, or the film was banned we wouldn't be here talking about it. So we saw Maiwenn's film and it could have been in competition. She would have been the eighth female director," Fremaux continued.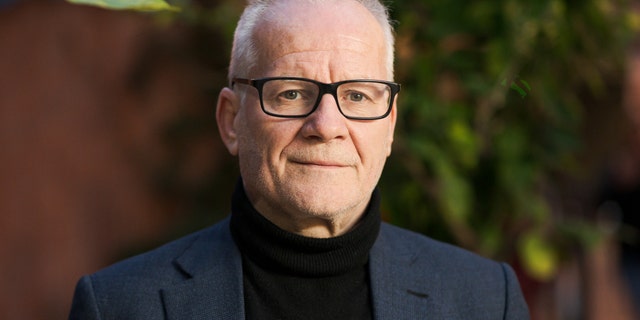 Cannes Film Festival chief Thierry Fremaux defended Johnny Depp's controversial upcoming appearance at the festival. (Mario Wurzburger/Getty Images)
"This [controversy] came up once the film was announced at Cannes because everybody knew Johnny had made a film in France. He is extraordinary in the film in a role which is difficult. I don't know why she chose him but it's a question you should ask Maiwenn."
"As for the rest, I'm the last person to be able to discuss all this. If there's one person in this world who didn't find the least interest in this very publicized trial, it's me. I don't know what it's about. I also care about Johnny Depp as an actor."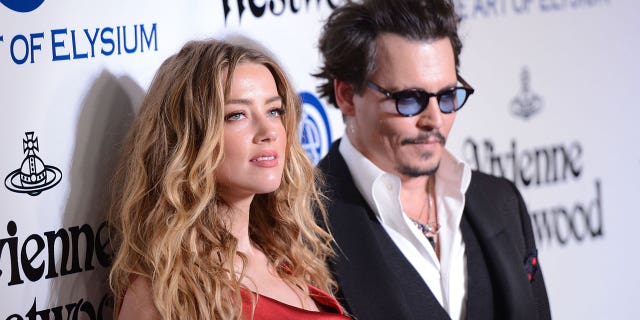 After divorcing in 2017, Amber Heard and Johnny Depp have since accused each other domestic abuse. (Getty Images)
CLICK HERE TO SIGN UP FOR THE ENTERTAINMENT NEWSLETTER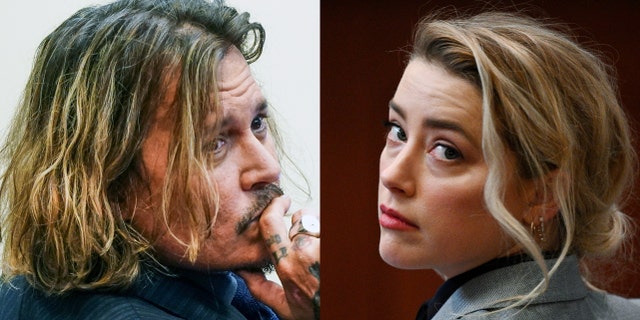 Johnny Depp and Amber Heard appear in court during the six-week defamation trial. (Shawn Thew via AP and Evelyn Hockstein via Reuters/Pool)
It has been almost a year since Heard lost the defamation case. The "Pirates of the Caribbean" actor claimed the Washington Post op-ed affected his career.
Heard counter sued, claiming Depp's lawyer had defamed her with statements made to the Daily Mail.
After a six-week televised trial, the jury awarded Depp $10 million in compensatory damages and $5 million in punitive damages. Despite the major loss, the jury did find one statement made by Depp's lawyer was defamatory of Heard and awarded the actress $2 million.
Meanwhile, Heard has two projects currently in post-production; "Aquaman and the Lost Kingdom," and "In the Fire." However, she is not filming anything new, according to IMDB.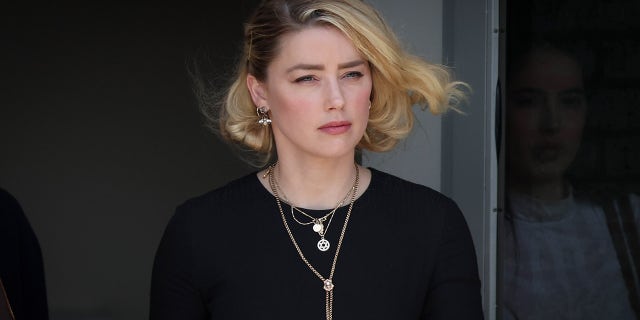 Amber Heard leaves the Fairfax County Circuit Court in Virginia following Johnny Depp defamation trial. (Win McNamee/Getty Images)