Mike Tyson revealed Jamie Foxx's health issues may have halted the boxer's long anticipated biopic once again.
The project, which has been in the works for more than a decade, recently gained traction in the form of a TV movie only to face another hurdle when Foxx suffered an undisclosed "medical complication" last month.
When asked on the "Valuetainment" podcast if he was following "what's going on with Jamie Foxx," Tyson said, "He's not feeling well."
Host Patrick Bet-David said, "Something's going on." The legendary boxer added, "Yeah, they said a stroke."
When Bet-David asked if Foxx is still involved in the Tyson biopic, Mike gave an equally candid response.
JAMIE FOXX LANDS NEW SHOW AS HE RECOVERS FROM MYSTERY ILLNESS
"Well, it was a possibility. I don't know what's going to happen now. But, you know, it's a strong possibility.
"If we don't know by now, they don't want us to know," he responded.
Fox News Digital contacted representatives for Foxx and Tyson.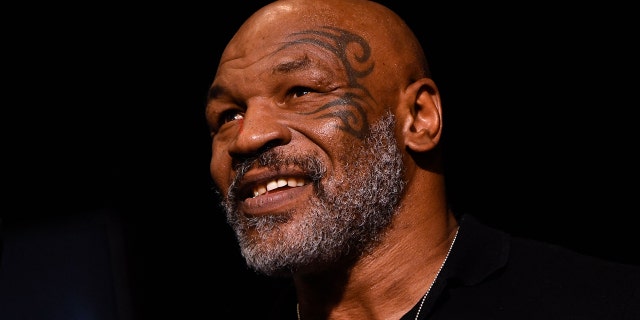 Mike Tyson's biopic is being produced by Martin Scorsese and Antoine Fuqua. (Patrick T. Fallon/AFP via Getty Images)
Jamie Foxx's relatives were seen leaving a medical facility in the Chicago area more than one month after the Oscar winner suffered a mysterious health scare.
While he continues to recover, his game show, "Beat Shazam," will return to FOX Tuesday with Nick Cannon filling in as guest host and Kelly Osbourne taking over the DJ booth.
Corinne revealed April 12 in a since-deleted Instagram post that Foxx, 55, experienced a "medical complication" the day before, and "quick action and great care" helped guide him toward recovery.
The family has not disclosed Foxx's medical issue.
"Appreciate all the love!!! Feeling blessed," he wrote.
Corinne is keeping the family business running, though, and revealed on Instagram, "'WE ARE FAMILY' coming 2024! The Foxx family is headed back to our home on @foxtv & we can't wait for this new show!"
CLICK HERE TO SIGN UP FOR THE ENTERTAINMENT NEWSLETTER
 
 

 
 
View this post on Instagram
 

 
 
 

 
 

 
 
 

 
 

APP USERS CLICK HERE TO VIEW POST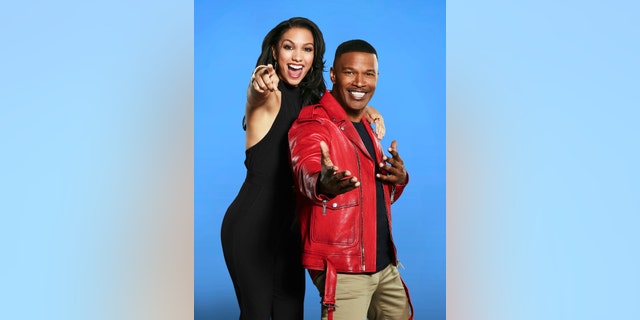 Deejay Corinne Foxx and her father Jamie Foxx posing for a "Beat Shazam" promo. (Fox)
"We are thrilled to be developing 'We Are Family' with Jeff Apploff and our friends at FOX Entertainment after so much success with six seasons of 'Beat Shazam,'" Jamie and Corinne said in a statement provided to Fox News Digital. "We hope this show brings as much fun to audiences at home as we've had creating it when it premieres next year."
"Jamie and Corinne are important partners to the FOX Family," Allison Wallach, president of unscripted programming at FOX Entertainment, said in a statement. "Their boundless energy and charming interplay with contestants are irresistible, which make them the perfect hosts of 'We Are Family.' This series joins FOX's fast-growing list of premium music-centric competition series."
CLICK HERE TO GET THE FOX NEWS APP
Days before, she teased the announcement before admitting that the "Django Unchained" star had been out of the hospital "for weeks" and is "recuperating," and actually playing pickleball. Jamie was hospitalized after suffering a "medical complication" April 11.