FIRST ON FOX: An Idaho judge has scheduled a new hearing on a court-ordered gag order in the ongoing murder case against Bryan Kohberger, the 28-year-old criminology Ph.D. student accused of attacking four undergrads in their sleep on an early Saturday morning in November.
The court set a motion hearing over the weekend for May 25, roughly a month before the Pennsylvania native is due in the Latah County Courthouse for a preliminary hearing, in which his defense is expected to challenge the evidence against him.
"That is the date for the court to address my motion on the gag order," Shanon Gray, the attorney for Steve and Kristie Goncalves, told Fox News Digital Monday. The court later confirmed that information.
Their 21-year-old daughter Kaylee Goncalves was one of the victims killed in a home invasion ambush around 4 a.m. on Nov. 13.
IDAHO MURDERS: ETHAN CHAPIN'S PARENTS BREAK SILENCE ON LAST TIME THEY SAW SON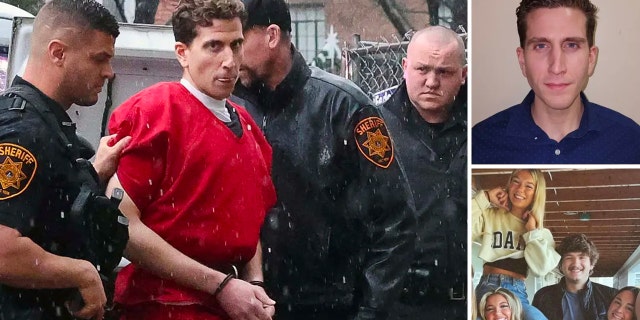 Bryan Kohberger escorted to court in Pennsylvania prior to his extradition back to Idaho to face charges in the deaths of Maddie Mogen, Kaylee Goncalves, Xana Kernodle and Ethan Chapin. Inset: Kohberger's WSU portrait and the last known image of the victims together. (The Image Direct for Fox News Digital, WSU, Instagram)
Magistrate Judge Megan Marshall had previously said she would not address the motion on the gag order until after the Idaho Supreme Court issued a decision on an appeal from a media coalition led by The Associated Press.
The state's highest court last week dismissed that appeal, finding that it should have been filed in a lesser court.
Latah Prosecutor Bill Thompson's office on Monday told Fox News Digital it was not able to comment on the nature of the hearing. Kohberger's defense attorney, Anne Taylor, did not respond to a request for comment.
Kohberger is charged with four counts of first-degree murder and one of felony burglary.
IDAHO MURDERS: BRYAN KOHBERGER DA CALLS IN BIG GUNS FROM STATE TO JOIN DEATH PENALTY CASE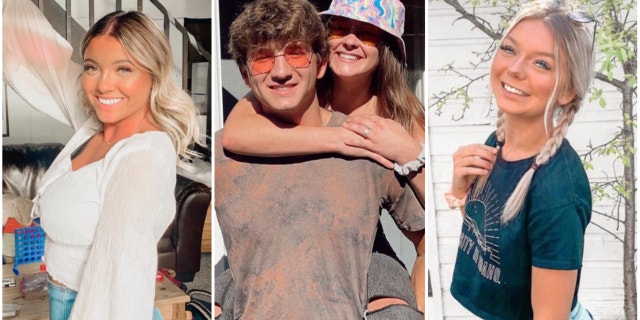 The victims of Nov. 13 University of Idaho massacre, from left to right: Kaylee Goncalves, Ethan Chapin, Xana Kernodle and Madison Mogen. (Instagram @xanakernodle / @maddiemogen / @kayleegoncalves)
Moscow, Idaho, police have alleged that he stalked an off-campus rental home before slipping inside around 4 a.m. on Nov. 13, after the occupants had been out partying ahead of the Thanksgiving break, and killing four students, some of them in their sleep.
Authorities identified the victims as Goncalves and two housemates, Madison Mogen, 21, Xana Kernodle, 20, and the latter's visiting boyfriend Ethan Chapin, also 20.
Each of them suffered multiple stab wounds from a large knife, according to the county coroner, and detectives found a Ka-Bar sheath next to Mogen's body which they say contained DNA that linked Kohberger to the crime scene.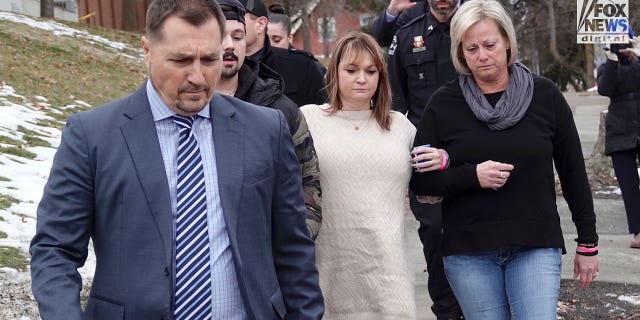 The Goncalves family attorney, Shanon Gray, leaves Latah County Courthouse with the family after Bryan Kohberger's initial court appearance in Moscow, Idaho on Jan. 5, 2023. It was the first time they had come face-to-face with the suspected killer of Kaylee Goncalves and three of her friends. (Derek Shook for Fox News Digital)
IDAHO SUPREME COURT DISMISSES APPEAL OF BRYAN KOHBERGER GAG ORDER, DECIDING IT BELONGS IN LOWER COURT
Through phone records and surveillance video, police said they were able to link Kohberger's white Hyundai Elantra to the crime scene.
They arrested him at his parents' house in the Pocono Mountains of Pennsylvania on Dec. 30, after he made a cross-country road trip home with his dad riding shotgun in the suspect vehicle.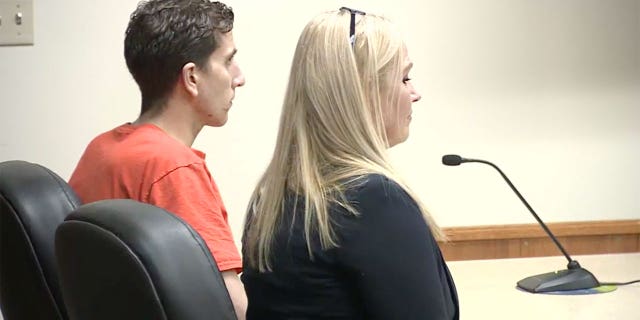 Bryan Kohberger appears in court beside Kootenai County Public Defender Anne Taylor on Jan. 12, 2023. (POOL)
Police seized the car, DNA samples and dozens of other items when they searched the home, court records show.
Two housemates survived the home invasion massacre.
One overheard a scuffle and crying or whimpering and told police she saw a masked man with "bushy eyebrows" leaving out the back door.
WATCH: Ethan Chapin's parents reflect on last moments with their son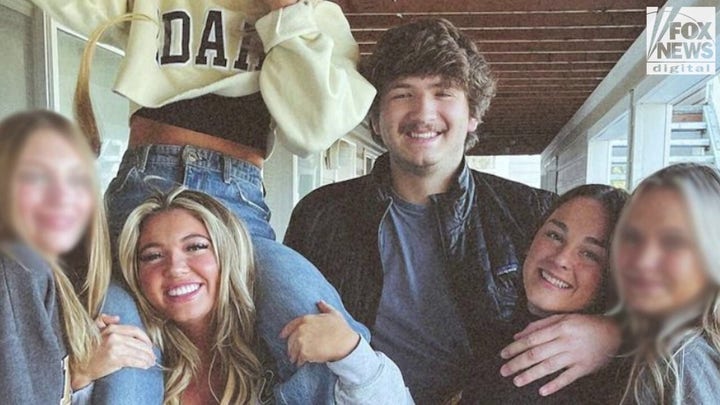 Video
CLICK HERE TO GET THE FOX NEWS APP
The other, defense investigators claim, may have "exculpatory information," however they dropped a subpoena request after she agreed to meet with them in her Nevada hometown instead of traveling back to Idaho for the June hearing.
Kohberger was a Ph.D. student at Washington State University at the time of the attack. The school is less than 10 miles down the road from the University of Idaho, where the four victims were undergraduate students.