A friend who sprang into action when a staffer to Sen. Rand Paul was stabbed in a daytime ambush in Washington, D.C., opened up to Tucker Carlson on the shocking attack.
Phillip Todd was stabbed multiple times in what's being called a random act of violence by a suspect released from prison just the day before.
"This was certainly one of the scariest moments of my life," his friend Chris Barnard told "Tucker Carlson Tonight" Thursday.
RAND PAUL STAFFER'S FRIEND DETAILS ATTACK: 'HE'S AN ABSOLUTE CHAMP… WAS ABLE TO RUN DESPITE BEING STABBED'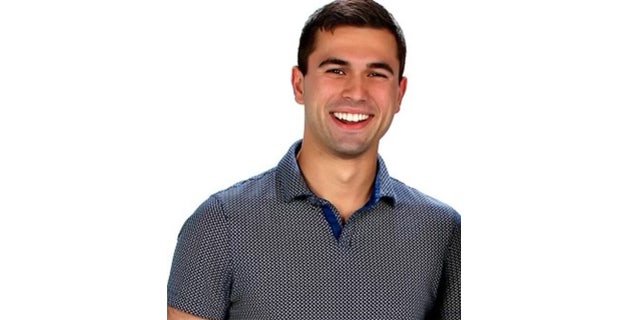 Phillip Todd, a staffer for Sen. Rand Paul, was stabbed in March in Washington, D.C. (Courtesy of the Todd family)
Barnard told Carlson he and Todd were leaving a restaurant on a busy Saturday afternoon in nation's capital when a "looming figure with a hood on" stabbed Todd four times. While Todd fought back, Barnard said he "saw an opening" and tacked the attacker to the ground, allowing Todd to run to safety.
"It was just an act of complete and pure random violence in broad daylight in the middle of D.C.," Barnard said, adding there were "hundreds" of people around who were left in complete shock by what was unfolding.
"It all happened so quickly… people didn't react, they kind of just stood there and looked," he added. "I was shouting for someone to call 911, for someone to bring something to put on his head which was gushing with blood onto the street, and people were just kind of staring… you don't expect to see a stabbing in your capital city in broad daylight."
PARENTS OF RAND PAUL STAFFER BRUTALLY STABBED IN DC GIVE UPDATE ON HIS CONDITION
Forty-two-year-old Glynn Neal was arrested and charged with assault with intent to kill, according to the D.C. Metropolitan Police Department. Neal had been released from prison the day before, previously sentenced to 12 years and four months in prison in 2011 for forcing a woman into prostitution and threatening to kidnap or injure a person.
Homicides in the nation's capital are up 31% from last year and overall crime is up 24%, according to department statistics.
D.C. Metro Police Chief Robert J. Contee sounded the alarm on escalating crime in the 2021 press conference, warning the justice system is allowing violent criminals back on the streets with "no accountability."
"It makes me wonder if we are in the third world," Sen. Rand Paul, R-Ky., told "Fox & Friends" in March after the attack. "We've got to do something about keeping violent people in prison and away from people."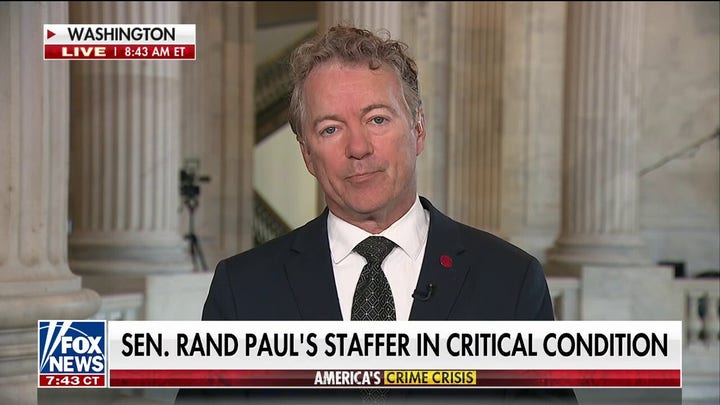 Video
CLICK HERE TO GET THE FOX NEWS APP
Todd, who was treated for "life-threatening injuries" including a skull fracture, is expected to make a full recovery, according to his family. They credit Barnard with helping to "prevent the wounds from being fatal."
"I didn't have time to be scared in that moment," Barnard said. "I'm just grateful I was able to get him away from that."